The Solar Builder annual Solar PV Inverter Buyer's Guide is a chance to check in with all of the inverter manufacturers – from the market leaders to the up-and-comers – to get a sense of how their technology has evolved and what new products are now available for installation. This year we asked the manufacturers to highlight their Best Seller, plus What's New and What's Next.
Featured this year:
---
APsystems
Solar microinverters for residential and commercial applications

Portfolio range: 0.6 kW to 1.2 kW
Best seller: QS1 Microinverter
Installers love the QS1 because it shares the same trunk cable and ECU as the YC600 so there are fewer parts to purchase and stock. They enjoy the fast, convenient installation, high output, competitive pricing, rugged and durable design and the ultra-fast communication speed from the 2.4GHz Zigbee mesh network.
What's next? Rapid shutdown device from APsmart.
Install advice: 
Attend any available manufacturer training as they can provide you with the tips and tricks to streamline your install, reduce time one site and save you money.
Warranty: 10-year standard, 15-year extension available. More here.
Where to buy:
[button link="https://bit.ly/3843V65″ bg_color="#0d9422″ window="yes"]The CPS Promise:
With easy access to real, knowledgeable people, stocked parts, 24-hour RMA turnaround, and exceptional diagnostic hardware, CPS America is committed to full life-cycle service and support. Learn more here.[/button]
---
CPS America
The leading commercial and utility string inverter provider in the USA
Portfolio range: 14 kW to 125 kW (500 kW cluster inverter coming soon)
Key specs:
Integrated but separable wire-boxes for easy fast service
Full featured, flexible units for easy application engineering
Flex Gateway data and controls interface for fast easy service
New baby 25 kW RSD-ready inverter
Best seller: CPS 50/60 kW (66 kVA)
Robust and feature rich, this model works for roof, carport and ground mount applications, with over 1 GW deployed in the United States. High efficiency, NEMA 4X with AC and DC disconnects standard in the integrated and separable wire-box. Rapid shutdown devices factory-installed in CPS wire-box.
What's new? CPS continues its long-term partnership with Yaskawa/Solectria which includes distribution partners for easy access to CPS products. CPS also supports customers directly and provides robust, agile tech-support and field services to ensure customers are successful. CPS refined its 1000V Rapid-Shutdown solutions to ensure NEC 2017 compliance with low risk and low labor costs. CPS' 25, 50 and 60 kW inverters are available with factory integrated RSD devices and CPS is a reseller of TIGO PV devices which enables efficient fulfillment from CPS warehouses.
What's next? Energy storage turn-key C&I Storage solutions are expanding this year with 65 and 130 kWhr systems shipping (USA Assembly) as we speak, and a 300 kWh-1 MWh system will be shipping in July 2020. A new 25-kW Rapid-Shut-Down-ready inverter for roof and carport applications started shipping in February 2020. The RSD devices are integrated in the wire-box (no wires, no connections required). Beyond the inverter, CPS has expanded its service capabilities:
Data, controls interactive functions (via Flex Gateway)
Remote update and diagnostics services (Via Flex Gateway)
Monitoring Portal (low cost, web data and alerts)
Revenue Grade monitoring (hardware and web solution, low cost)
Install advice:
All projects should integrate CPS Flex Gateway communications and data hardware connectivity to ensure high speed service, support, diagnostics and remote updates.
Warranty: All 1000V products, 10 year standard; All 1500V products 5 year standard; Options up to 20 years warranty extension. 99% Availability Guarantee services program (turnkey inverter O&M)
Where to buy:
[button link="https://goto.webcasts.com/starthere.jsp?ei=1281102&tp_key=3e65de9bb7″]Rapid Shutdown Showcase: A webinar review of commercial solar RSD strategies and solutions[/button]
---
Darfon
PV storage systems that operate on- and off-grid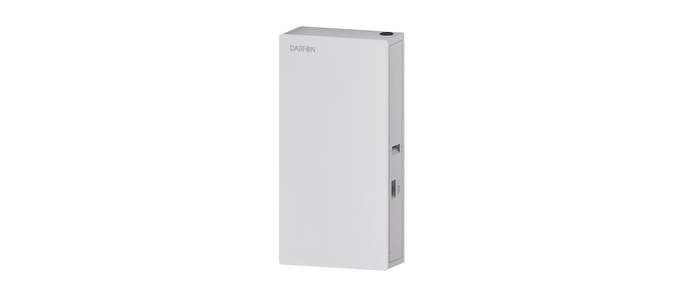 Portfolio range:
 DC Coupled: 5.5 to 13.2 kW AC output / 6.5 to 19.5 kW PV DC input
AC Coupled: 5.5 to 13.2 kW AC output / 5 to 15.5 kW PV AC input
Key specs:
Up to 6.5 kW of PV with 2 MPPTs per inverter
Built-in 48Vdc battery charger
Stackable, up to 3 inverters
RS-485 communication with dedicated lithium batteries
20ms transfer time
Best seller: H5001 DC Coupled Hybrid Inverter
Customers like Darfon's straight-forward installation. The wire/distribution box is integrated into the inverters so all the wires come into the inverter and connect in a single box. It is simple to install as a result. Darfon supports all the major ESS functions with simple on-screen configuration, from simple backup to arbitrage. It is a three-in-one device where it combines the functions of a string inverter, a UPS, and energy management system into one small package.
What's new? Darfon also manufactures batteries to go with its hybrid inverters to provide a complete energy storage solution. The B09ULF is its latest battery with a capacity of 9.6 kWh and lithium ferrophosphate (LFP) chemistry. It has full communication with Darfon hybrid inverters, so its performance can be monitored through the Darfon monitoring portal. Two of the B09ULF can be stacked together for a 19.2kWh capacity, which works out nicely since it is below California's 20 kWh limit.
Install advice:
A couple of pieces of advice. One is that installing an essential load panel is very useful to control the loads being supplied by the Darfon system. When the grid is down, the essential loads can continue to operate without power interruptions, while the user can selectively turn of any essential circuits to maximize the backup time of the batteries. Another is to install the Darfon remote monitoring system. This allows real-time view of the amount of power and energy being produced, historical data of generation, and any warnings that the system may give. Installers can view the system data remotely so that unnecessary labor cost can be eliminated.
Warranty: 5 years with a 5-year optional extended warranty in the USA.
Where to buy:
[button link="https://staging1.solarbuildermag.com/category/inverters/" window="yes"]March is Inverter and eBOS Month here at Solar Builder, sponsored by CPS America. Check out all of our inverter news and insights right here.[/button]
---
Enphase
The market-leading microinverter
Key specs:
IQ 7: module input power 235-350+ W for 60-cell modules
IQ 7+: module input power 235-440+ W for 60- and 72-cell modules
IQ 7X: module input power 320-460+ W for 96-cell modules
IQ 7A: module input power 350-460+ W for 60-, 66-, and 72-cell modules, including bifacial modules
Best seller: Seventh-generation Enphase IQ microinverters
Customers note the reliability of Enphase microinverters as a key. Customers say they love having Enphase microinverters on their roofs because of their reliability and the ability to see energy production through the cloud-based Enphase Enlighten monitoring platform and app. Enphase mincroinverters have fewer components to inventory, new technician training is easier, installations are more efficient, and remotely monitor system performance for our fleet of connected systems.
What's new? Leading solar module manufacturers, like Panasonic, Solaria, and SunPower, base their factory-integrated AC modules (ACMs) on seventh-generation Enphase IQ microinverters. In the US, over 700 solar installers leverage these Enphase Energized AC modules to offer premium solutions to homeowners. Enphase Energized AC Modules also help reduce the design complexities associated with high-power modules and provide an ideal combination of high-efficiency modules paired with the most optimal microinverter. When compared to solar installations using combinations of discrete Enphase microinverters and solar modules, ACMs result in a 10-20% reduction in logistics and supply chain overhead, and a 20-40% reduction in system installation time, especially for high-power systems.
What's next? Enphase is taking pre-orders for the 2020 delivery of its always-on storage products, the Enphase Encharge storage system. Enphase Encharge storage systems are the first products based on Enphase Ensemble energy management technology that combine grid-forming microinverters with modular energy storage. When retrofitted to existing solar systems based on Enphase IQ 6 or IQ 7 microinverters, Encharge storage systems allow solar and storage to keep working even when the grid is down.
Install advice:
Advanced solar systems are internet-of-things (IoT) appliances and should allow remote diagnostics, software updates, and performance monitoring. Solar installers can offer their customers a new level of confidence and service by using the IoT-grade Enphase IQ Combiner 3C device, which includes an integrated Enphase CELLMODEM-M1 to ensure uninterrupted connectivity to the Enphase Enlighten™ monitoring and service platform. The IQ Combiner 3C streamlines PV (photovoltaic) solar and storage installations and provides a consistent, pre-wired solution for residential applications and consolidates all critical solar interconnection equipment into a single enclosure.
Warranty: Up to 25 years.
Where to buy:
Distributors: BayWa r.e., CED Greentech
[button link="https://bit.ly/3843V65″ bg_color="#0d9422″ window="yes"]The CPS Promise:
With easy access to real, knowledgeable people, stocked parts, 24-hour RMA turnaround, and exceptional diagnostic hardware, CPS America is committed to full life-cycle service and support. Learn more here.[/button]
---
FIMER / ABB
Global inverter manufacturer leading the way to a new energy future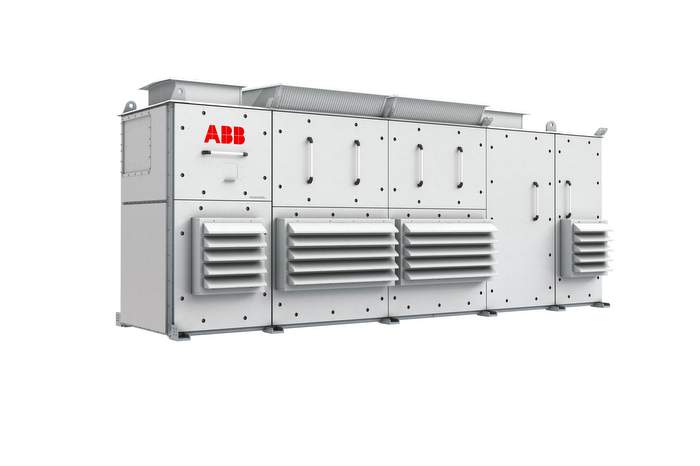 Portfolio range: 3.3 kW – 5 MW
Key specs:
On and off grid residential storage and energy management
800 Vac Balance of System offering
12 MPPT, 24 input 1500 Vdc 800 Vac 185 kW string inverter
5 MW single inverter platform
Energy storage converter from 2 MW-5 MW
Best seller: PVS980-58
The PVS980-58 has been developed on the basis of decades of experience in the industry and proven technology platform. With over 1 GW of installations in the United States, customers rave about the reliability and efficiency of the PVS980 product family. FIMER PVS980-58 central inverters are ideal for large PV power plants. The high DC input voltage, high efficiency, proven components, compact and modular design and a host of life cycle services ensure FIMER PVS980-58 central inverters provide a rapid return on investment.
What's new? ABB's solar inverter business is now part of the FIMER Group. FIMER is the fourth largest solar inverter supplier in the world. Specializing in solar inverters and mobility systems, it has over 1,100 employees worldwide and offers a comprehensive solar solutions portfolio across all applications. FIMER's skills are further strengthened by its bold and agile approach that sees it consistently invest in R&D. Following the acquisition and integration of ABB's solar inverter business in the first quarter of 2020, and under the umbrella of the renewed FIMER brand, the newly acquired solar inverter portfolio continues to carry the ABB brand under trademark licence agreement. Learn more from our interview with CEO Filippo Carzaniga here.
Install advice:
FIMER USA offers multiple methods to help designers and installers utilize our extensive portfolio of inverters. From webinars and FIMER PV Solar Academy to manuals, technical notes and in person training sessions, FIMER has designers and installers covered.
Where to buy:
---
Fronius
A long-time inverter manufacturer with proven reliability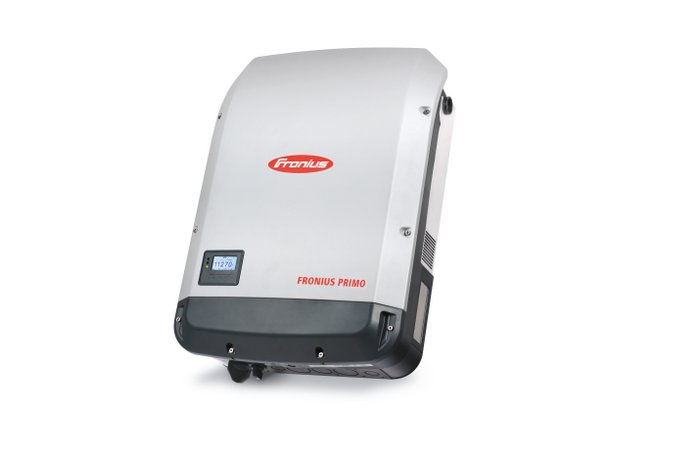 Portfolio range: 3.8 kW to 24 kW
Key specs:
Integrated Wi-Fi and SunSpec Modbus interfaces,
NEMA 4X rating,
Wide voltage windows, multiple MPP trackers
Free lifetime monitoring comes standard with Fronius and Solar.Web.
The Fronius Primo is available up to 15 kW (the biggest single-phase inverter available).
Best seller: Symo Advanced 24.0 kW (480V)
Featuring 10 models ranging from 10 kW to 24 kW, the Fronius Symo Advanced is an ideal inverter for commercial applications. The new Advanced versions combine the benefits of the Fronius Symo with additional value for states with Module Level Shutdown requirements including integrated PLC transmitter for SunSpec Rapid Shutdown communication standard, compliance with NEC pre-2014, 2014 and 2017, zero tilt mounting, light weight and field serviceability.
Installers like the ease of a Symo Advanced installation along with its reliability, but when needed the field serviceability of Fronius inverters is a huge differentiator saving them time and money. The ability to troubleshoot remotely and limit customer system downtime has also been a plus. On the technical side having the versatility of doing 600V or 1000V string applications has given engineers more design flexibility jumping from residential to commercial applications.
What's new? To offer solar installers an easy plug-and-play solution for the NEC 2017 module level shutdown requirement, Fronius believes that the best solutions are based on an industry standard with Power Line Communication (PLC). The SunSpec Communication Signal for Rapid Shutdown provides this standard. This industry standard is a multi-vendor and multi-device communication specification for inverters, modules, and string combiners to support NEC 2014, NEC 2017, and UL 1741 module-level rapid shutdown requirements.
What's next? Fronius Primo Gen24 Series – an all-in-one hybrid inverter that combines the functions of multiple devices in one compact device: battery charger, battery inverter, controller and the intelligence to be the operating system of your home's energy supply.
Install advice:
Fronius provides best practices implementation training for topics such as installation and inverter commissioning. Following these guidelines will result in a positive installation in 100 percent of cases, the company says. Things to pay attention to are mounting locations, torque specifications and wire management. Adhering to these specifications will prove the most optimal performance from the inverter for its lifetime.
Warranty: Standard 10 year, extendable to 15 or 20 years.
Where to buy:
---
KACO
String inverters for commercial and industrial applications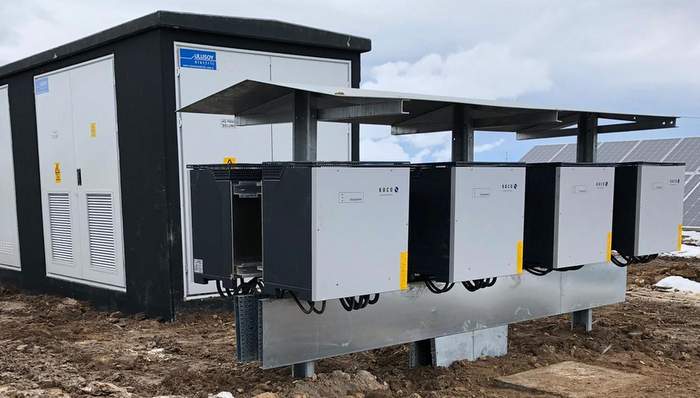 Portfolio range: 3 kW to 150 kW
Key specs:
Silicon carbide power modules,
Integrated inverter web server,
Simple measures against surge protection,
Wide-ranging Reactive Power capabilities,
Late performance derating
Best seller: blueplanet 50.0 TL3 / 50 kW
The blueplanet 50.0 TL3 is the fusion of a multitude of other features that are designed for the highest technical and economic efficiency. In this way, the inverter paves the way for the optimal Total Cost of Ownership (TCO) of solar power plants.
What's new? On April 30, 2019, Siemens AG Germany acquired the string inverter business of KACO new energy GmbH. The decision by Siemens was based on the facts that KACO new energy puts special emphasis on the fastest growing segments of string inverters for solar and storage applications, up to 1500V and using the latest semi-conductors. KACO new energy has developed the next generation inverter technology based on silicon carbide (SiC), which leads to best-in-class power density and superior thermal behavior for installation in demanding environments.
Install advice:
Our string inverters are designed to be installed in a so-called virtual central design. This means that there is a DC combiner, which is also available from KACO new energy, installed in the field and the inverters are installed in a central location in close proximity to the AC transformer station. Not only does this increase yield due to the fact that cable losses are 'transferred' onto the DC side of the inverter, but it also allows for much easier service and maintenance. Such a plant layout also has advantages for rooftop as well as floating PV installations.
Warranty: 5 years
Where to buy:
---
MorningStar
Proven in over 100 countries and 4 million sold, in mission-critical applications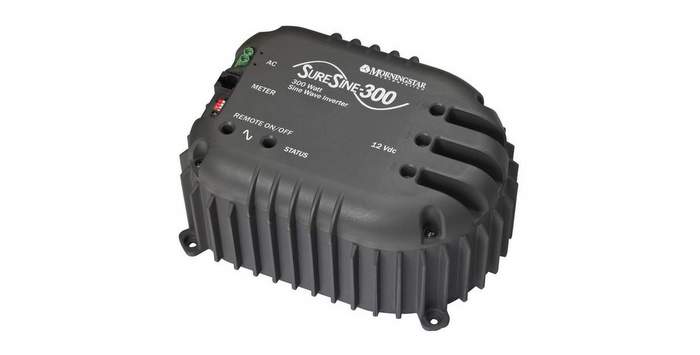 Key specs:
Pure sine-wave inverter with 12VDC input, and either 115 or 220 VAC output (depending on version)
Cast, anodized aluminum enclosure and encapsulated electronics for extreme conditions
Sealed with no cooling fan required, a major advantage in long-term reliability and efficiency
300 W with 100% surge capability (600W)
Best seller: SureSine 300W DC-AC
Typical customer comments from online reviews note "a beautifully crafted, well-made product…built to provide clean power for many, many years." "…a heavy beast for a reason, built to last." And "…a great little inverter that keeps chugging away 24/7."
The unique SureSine was initially developed for a demanding rural electrification project involving 20,000 home in Brazil, for a partner (Kyocera) who needed an absolutely bulletproof small inverter that was fault and user-error tolerant, economical, and encapsulated and sealed—things lower-powered inverters aren't known for. Morningstar adapted the thermal engineering and board/topology design from its charge controllers and created the SureSine.
What's next? MultiWave 4 kW inverter/charger, a breakthrough using high-frequency design and offering the stability and surge capability of a low-frequency inverter. The revolutionary MultiWave also requires no cooling fans, like the SureSine inverter—a first in an inverter in this power class.
Install advice:
SureSine has no special needs in the field, since it was designed for very demanding applications and has a sealed, encapsulated design with no cooling fan. Installers use them in the tropics, in marinas and marine applications, and other harsh environments with no problems.
Warranty: Material and workmanship for two years.
Where to buy:
---
OutBack Power Technologies
Grid-tied solar + storage systems and off-grid systems
Portfolio range: 3 kW to 8 kW (Stackable up to 80 kW)
Key specs:
Operating off-grid indefinitely
Grid interactive products meet the latest Rule 21, HECO 14H and related grid support requirements
Easy generator integration (Radian and SkyBox)
Motor-start (surge) support (Radian and FXR)
OPTICS RE monitoring and telemetry service included with SkyBox and MATE3s
Best seller: Radian (GS8048A-01) 8kW 48VDC battery inverter
Know for reliability, easy generator integration, motor-start support for large pumps and compressors, field serviceable components and OPTICS RE remote monitoring and control features .
What's new? OutBack Power, was acquired by EnerSys (NYSE: ENS) – the global leader in stored energy solutions for industrial applications – and is now part of a multibillion-dollar publicly traded company. As such, we are able to further invest in our business and our customers are assured that we can stand behind our products and warranties. Also, Outback just released an AC coupling firmware update to its SkyBox hybrid inverter. AC coupling is ideal when users have an existing solar PV system and want to add batteries for backup and time-of-use energy management.
What's next? Not much they can say just yet, but be sure to visit their 2020 SPI exhibit this fall for some exciting new products.
Install advice:
OutBack has a wealth of training materials available on our OutBack Power YouTube channels. We also offer in-person training opportunities, live and recorded webinars and online resources on our Support Center page.
Warranty: Varies by product
Where to buy:
---
Schneider Electric
The ultimate backup power and off-grid performance for solar + storage applications
Portfolio range: 6.8 kW to 34 kW
Key specs:
6800 W continuous / 8500 W 30 minutes
12000 W overload 60 sec
140 A maximum output charge current
48 VDC nominal battery voltage
Supports 120/240V split phase applications
Best seller: Conext XW Pro inverter/charger (6.8 kW)
Compliant with Rule 21, HECO Rule 14H, UL 1741 SA and PREPA, Conext XW Pro is designed to adapt to next-generation grid requirements. Reliable operation in backup power and off-grid applications greatly benefits from the XW Pro's high 1.75x overload power rating. This allows the inverter to accommodate the wide variations in home electrical loads, including the high surge power that many devices draw when they are first turned on. With a built-in high speed transfer switch for backup power, dual AC inputs for grid and generator, the XW Pro allows the complete integration of power sources. Schneider Electric also offer balance of systems such as monitoring solutions with advanced data security and MPPT charge controllers for installer's convenience.
What's new? Schneider Electric offers robust solar + storage monitoring and configuration with advanced data security for homeowners and installers alike. The system performance is accessible from anywhere on laptops or via the mobile app. Installers can take advantage of features such as multi-site management and remote firmware upgrade. They've also been expanding their compatibility with different battery technologies. In 2019, Schneider added five Li-ion battery partners whose technologies are tested to be compatible with its storage inverters.
What's next? Further advances in monitoring
Install advice:
Schneider Electric offers a range of balance of system accessories allowing for scalable and modular installations with a clean aesthetic. This includes power distribution panels for management of DC and AC breakers and wiring, conduit boxes, and wall mount displays. Please refer to the installer handbook available on our website for more information.
Warranty: 10 years
Where to buy:
---
Sol-Ark
Affordable hybrid storage through efficiency, power and install flexibility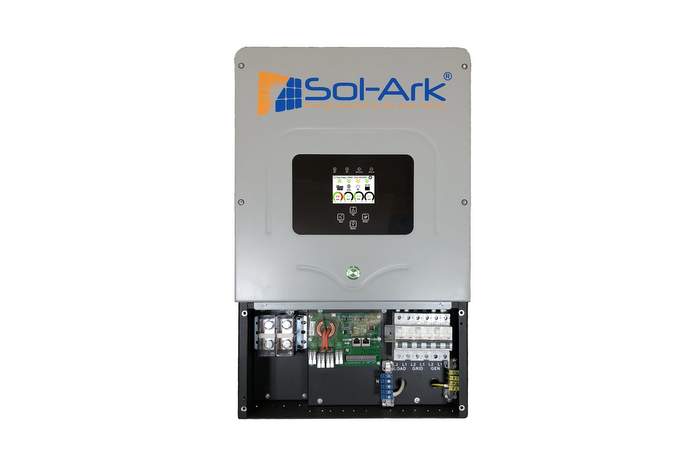 Portfolio range: 8 kW to 12 kW
Key Specs:
20 kW pk power
4-8ms UPS Transfer times,
9.6KW AC and 16KW DC Coupling,
Generator support,
93% Round Trip Efficiency
Best seller: Sol-Ark 12K (12KW)
Super easy to install, saving both time and money, and Sol-Ark has great technical support. The inverter is so powerful that a few customers are pulling out multiple Powerwall2's and replacing with just one Sol-Ark.
What's new? Sol-Ark's new stackable 12K inverter does both split phase and true 3 phase. The company has partnered with many battery companies like SimpliPhi, Fortress, Blue Ion, Storz Power, PowerSync, and Discover to advance inverter and battery control through extensive communications. Most of the time the inverter controls the battery. Now the battery can communicate to control the Sol-Ark inverter to extend the capabilities or life of the battery. Sol-Ark is also working on behind-the-meter Virtual Power Plants for utilities while also providing backup for customers.
What's next? The biggest costs to storage inverters are #1) Batteries #2) installation #3) hybrid inverter. Sol-Ark is significantly cutting the costs of all three in 2020 and has already received an award from the DOE (American Made Solar Prize Semi-Finalist) for how they are addressing it.
Install advice:
Attend some of our trainings online or on YouTube. Or ask our engineering team for advice on the most affordable approaches to a problem. We love installer feedback and add new features faster than anyone. So call us for a software update.
Warranty: 10 years parts & labor
Where to buy:
Distributors: AltE, Fortress Power, Interisland Solar, Renvu, SimpliPhi, some CED locations, Zonna, GenPro Energy, Practical Preppers, Powersync, Storz Power, R&R Solar
Email: sales@sol-ark.com
Website: www.sol-ark.com
---
Solis USA
Reliable PV string inverters with multiple dynamic MPPTs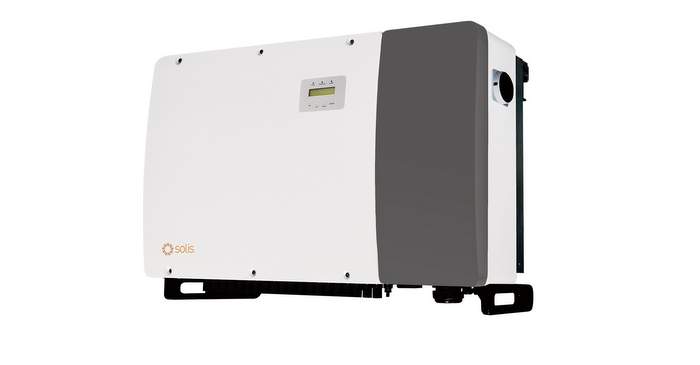 Portfolio range: 2.5 kW to 250 kW
Key specs:
99% efficiency
Up to 4 independent MPPT's
Very wide (50-550Vdc) MPPT Operating Range
Lightweight and Compact
Best-sellers:
• Solis 125 kW 1500V 3-phase utility-scale
• Solis 60 kW 3-phase commercial
• 7.6 kW single phase residential
Residential customers report the versatility, reliability and lowest total cost of ownership for the 2.5 to 10 kW inverters. Commercial and utility customers gravitate to the 99.1% maximum efficiency, low cabling cost and hassle-free O&M for Solis' 25-125 kW inverters.
What's new? Ginlong is the first and only publicly traded company with a primary focus on string inverters. The company has also raised significant capital to invest in its expansion geographically. Ginlong has released its updated residential and commercial line of inverters for 2020 with built-in module level rapid shutdown transmitters. These transmitters are Sunspec certified and will work with all Sunspec certified module level shutdown devices including its own Solis Module Level Rapid Shutdown device. These changes will enable customers to meet the update NEC code within their jurisdictions. On top of that Ginlong released a 1500 V inverter line with 99.1% maximum efficiency.
What's next? Solis will introduce a wide range of Hybrid PV Storage inverters in 2020 from the industry's smallest solution to parallel battery configurations approaching 30 kWh capacities. Solis is releasing its grid support services within a new cloud-based monitoring in early 2020. This will include many features such as IV Curve scanning with 5G inverters and Rule 21 aggregator functionality. Finally, Solis has started filling customer pipelines with a new 125 kW 1500V utility scale PV string inverter and will be introducing new 185 kW and 250 kW 1500V utility-scale PV String Inverters mid-year.
Install advice:
For residential inverters, it's important to understand the jurisdiction requirements. For the 2014 NEC, customers will need to use a string level rapid shutdown. For the 2017 NEC and beyond customers will need to use module level rapid shutdown. Ginlong can provide both of these products for compliance in any territory. The U.S. grid standards are also an ever-changing requirement. All Ginlong inverters are pre-programmed with all current US grid Standards and associated requirements including IEEE-1547.1, Rule 21 (1, 2, & 3) and ISO-NE. These grid standards are easily switched between within the comprehensive on-board display. The display also can verify your string voltages, VARs, communication link and error messages.
Warranty: 5-10 years standard, extendable to 20 years
Where to buy:
[button link="https://bit.ly/3843V65″ bg_color="#0d9422″ window="yes"]The CPS Promise:
With easy access to real, knowledgeable people, stocked parts, 24-hour RMA turnaround, and exceptional diagnostic hardware, CPS America is committed to full life-cycle service and support. Learn more here.[/button]
---
SMA
A world leader in PV inverter technology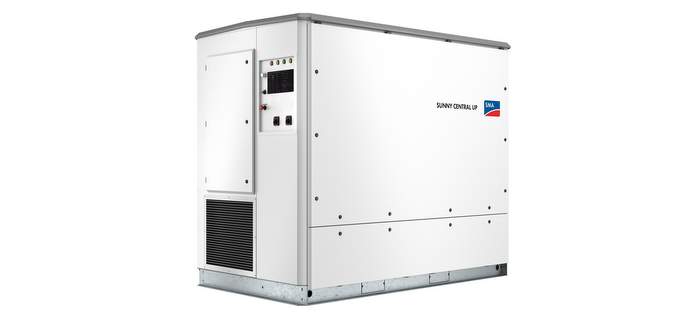 Product portfolio: 3 kW to 4,600 kW
Key specs:
System optimization with SMA ShadeFix technology
Residential backup power and energy management solutions
Cost-effective rapid shutdown offering
Virtual Power Plant (VPP) capability
Storage solutions for all plant sizes
Best seller: Sunny Central UP (4,000 kW – 4,600 kW)
The field proven Sunny Central line of inverters now has an installed base of 12 GW in North America alone. Customers dig the new Sunny Central UP because the larger power classes maintain an already industry-leading footprint. The fully integrated, compact nature of this product delivers cost savings in a number of ways including logistical, transportation, installation and servicing. The Sunny Central UP can be integrated into SMA's Medium Voltage Power Station (MVPS), the most profitable, turnkey solution for large-scale PV and PV+ storage.
What's new? SMA recently launched and continues to expand its PowerUP program. The PowerUP dealer program is a select network of installers and integrators closely associated with SMA. It leverages the power of that partnership to create differentiation from the competition. The program uses an exclusive set of discounts, incentives, and support functions to empower sales. Through close association with SMA, its partners receive benefits that make doing business simpler and generates third party credibility with buyers. SMA dealers realize an easier sales process and a more supportive installation experience.
Install advice:
The SMA Solar Academy provides advanced product, system and service training tailored to participants' needs. SMA also provides a library of technical information online including installation manuals, data sheets and other literature designed to simplify installation in the field as well as a large number of Tech Tip videos on YouTube.
Where to buy:
[button link="https://bit.ly/3843V65″ bg_color="#0d9422″ window="yes"]The CPS Promise:
With easy access to real, knowledgeable people, stocked parts, 24-hour RMA turnaround, and exceptional diagnostic hardware, CPS America is committed to full life-cycle service and support. Learn more here.[/button]
---
SolarEdge
Smart energy solutions for residential, commercial, and utility-scale solar installations
Portfolio range: 1 kW to 100 kW
Key specs
Increased efficiency,
flexible design,
module-level visibility
Best Seller: The single phase inverter with HD-Wave technology
The single phase inverter with HD-Wave technology is able to synthesize a clean sine wave that leads to a dramatic reduction in the magnetics and heavy cooling elements. The result is a smaller and lighter inverter for simplified shipping and storing, and easy one-person installation. The 99 percent efficiency allows more energy production for an improved ROI. It comes with a built-in DC safety switch, integrated rapid shutdown, and features a standard 12-year warranty extendable to 20 or 25 years.
What's new? SolarEdge will be expanding its StorEdge inverter offering at the start of 2020 by transitioning to HD-Wave technology and will provide a new backup interface, pre-fitted with an energy meter and auto-transformer for easier installations. The backup interface will be able to connect to an external power source and up to 3 StorEdge inverters, each DC coupled to up to 2 batteries.
What's next? SolarEdge's own commercial and residential batteries are expected to be available worldwide in 2020. The addition of batteries to its StorEdge offering will allow SolarEdge to offer an end-to-end, compatible storage solution that fully synchronizes PV, battery and site-level energy management. The Li-Ion, high-voltage NMC batteries will offer energy management by stacking multiple value streams, including demand management (peak shaving), both site-level and aggregated self-consumption maximization, ancillary services, tariff optimization (ToU), in addition to supporting micro-grid applications.
Install advice:
Activating and configuring new SolarEdge inverters can be done directly through a smartphone using SolarEdge's SetApp mobile application. The app also automatically updates the inverter with the latest firmware version to save time.
Where to buy:
Email: sales@solaredge.com
Website: https://www.solaredge.com/us
[button link="https://staging1.solarbuildermag.com/category/inverters/" window="yes"]March is Inverter and eBOS Month here at Solar Builder, sponsored by CPS America. Check out all of our inverter news and insights right here.[/button]
Listen to more in-depth conversations on Solar Builder's YouTube channel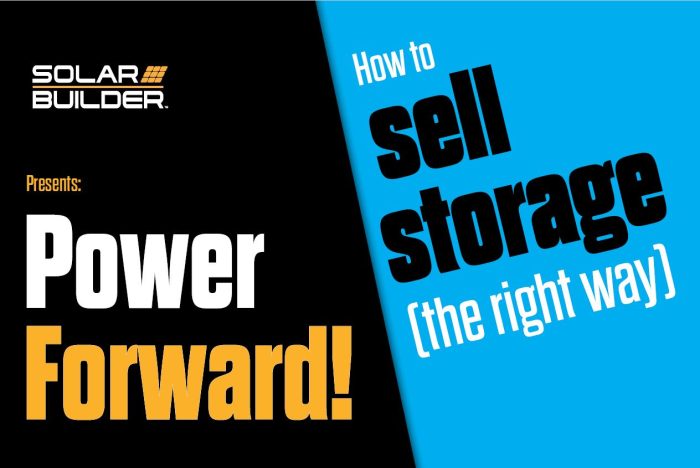 Our most popular series include:

Power Forward! | A collaboration with BayWa r.e. to discuss higher level industry topics.
The Buzz | Where we give our 2 cents per kWh on the residential solar market.
The Pitch | Discussions with solar manufacturers about their new technology and ideas.
Tags:
APsystems
,
Buyer's Guide
,
CPS America
,
Darfon
,
Enphase
,
Fronius
,
Ginlong Solis
,
KACO
,
Morningstar
,
Outback Power
,
Schneider Electric
,
Sol-Ark
,
SolarEdge