For solar installation topics that require more room than will fit in a regular print magazines, we turn them into Solar Builder Special Reports. All of the downloadable Solar Builder Special Reports below were produced in partnership with industry sponsors. If you have an idea for a Solar Builder Special Report, let us know at ccrowell@benjaminmedia.com.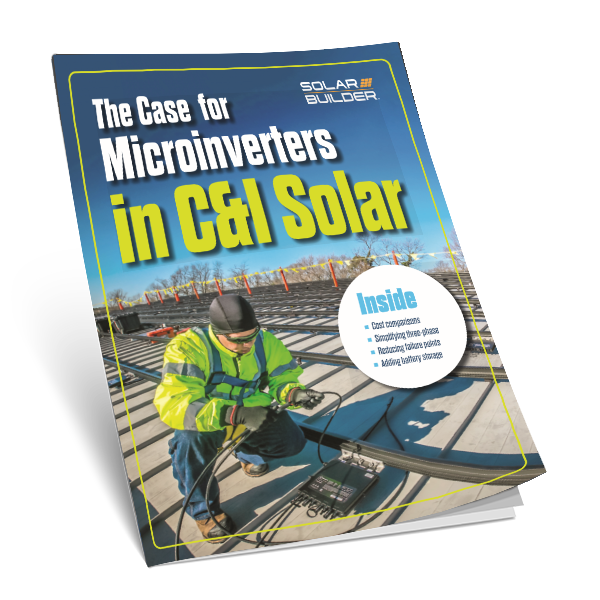 Technology is changing the norms of commercial and industrial (C&I) rooftop solar system design. Panels are getting huge and climbing upward of 600 W. UL 3741 compliant systems are expanding options for meeting NEC 690.12. And beefed up microinverters are poised to do for C&I what they've done for residential solar — simplify everything. Unsure about that last one? Then it's time to get up to speed on the advancements of microinverters built for C&I. Solar Builder explores the case with APsystems in this special report. Download it here.
---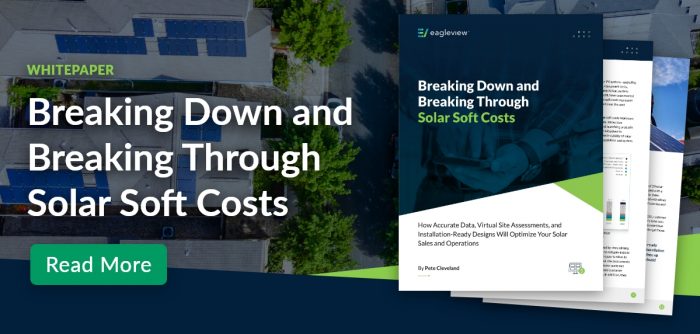 In the US residential solar market, system costs have declined by 25% since 2014. However, customer acquisition and overhead costs have increased by 31% during the same time. Additionally, the Solar Energy Industries Association points out that soft costs in the US are some of the highest globally, representing 60–70% of the total cost of residential-scale solar PV systems. Based on data like these, it is no surprise that solar industry stakeholders have a collective and often self-reinforcing perception that a solar PV system's soft costs are perpetually stubborn. This whitepaper explores opportunities to reduce soft costs in residential-scale systems in the US solar market by streamlining and optimizing the solar sales process and business operations and workflow. Many opportunities to mitigate individual soft costs presented here also apply to small commercial systems.
---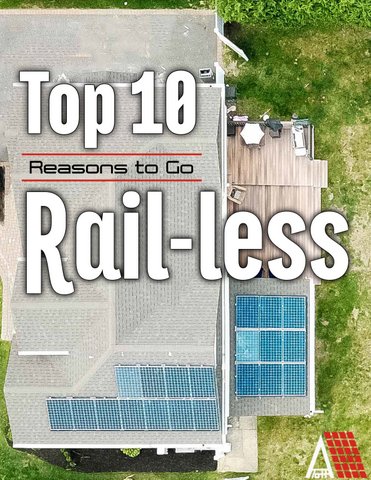 When you look at the largest residential solar installers across America, for the most part, they've all gone rail-less. What was once a niche option is now the installer go-to for the most prominent and smallest installers alike. In Top 10 Reasons to Go Rail-less, Roof Tech goes in-depth to make the case, showing how rail-less solar mounting: Gives Designers and Installers Flexibility, Reduces Structural Stress, Requires Less Material, Eases Supply Chain Challenges, Eliminates the #1 Cause of Water Intrusion and much more.
---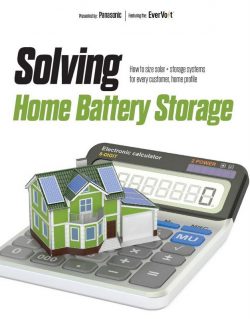 Solar plus battery storage technology is now a readily accessible and affordable option for many homeowners. The tricky part is designing a system that puts the solar array's output and the battery's capacity to best use. The pairing must provide consistent, reliable power when a homeowner needs and/or wants it — which could be two different things. In this free report, Panasonic assesses three customers with different home profiles who all have different expectations for how their system will perform, and match the best solar + battery system for their needs.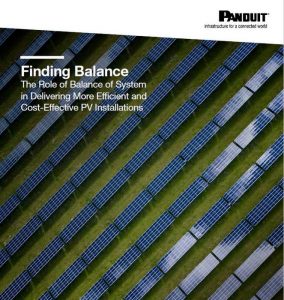 Panduit's latest renewable energy white paper, Finding Balance: The Role of Balance of System in Delivering More Efficient and Cost-Effective PV Installations, explores the role balance of system plays in advancing solar innovation and how a holistic approach to physical infrastructure design can help deliver greater overall efficiency and cost savings to large and utility-scale PV installations.
---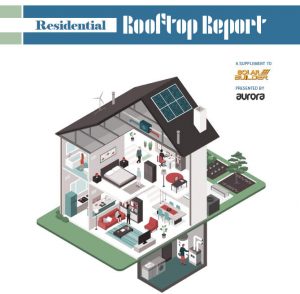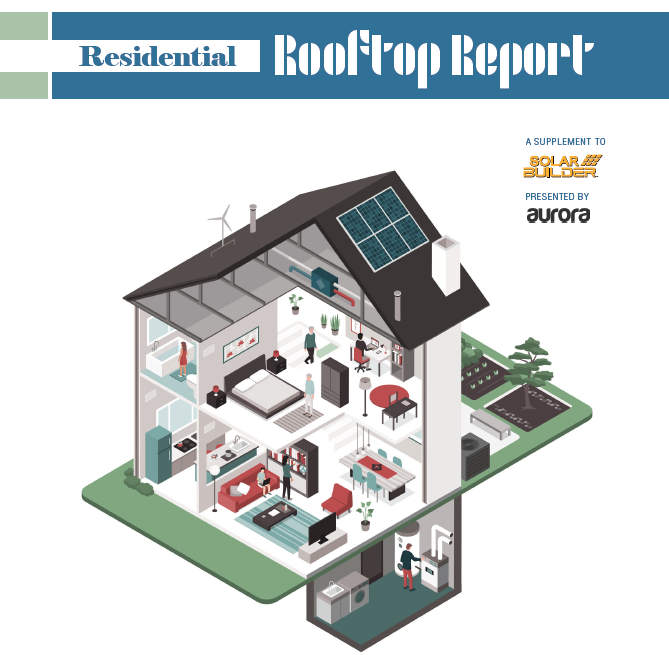 The Residential Rooftop Report for 2020 focuses on solar PV sales and installs for the new home market. There is a lot of opportunity in this segment and much more to come – as long as you are prepared for it. Once again we've teamed up with PV design software specialists Aurora Solar to explore the nuances of designing PV systems for hew homes and to share a few other ways to modernize your solar sales and design process. Fill out the form below to access your free report.
---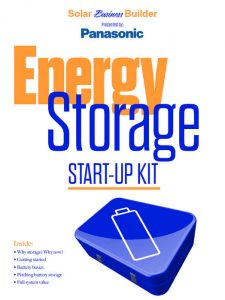 Now is the time to prepare your business to sell and install energy storage systems — but where to start? How about the basics? With this free Solar Business Builder Special Report, Panasonic does just that. This Energy Storage Start-Up Kit is an overview of on-grid energy storage basics for the solar installation and sales professional. Inside, those new to the segment will learn:
Tips for selling energy storage to customers
Four basic ways storage can add value
How a battery backup compares to a traditional backup generator
System sizing considerations
Pros and cons of AC and DC coupling
Lead-acid vs. lithium batteries
Battery specs to know
Questions to ask battery suppliers
What to watch in battery warranties
What's included in Panasonic's new EverVolt solar + storage system
---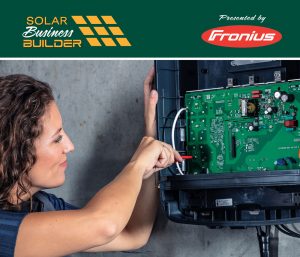 Inverter specialist Fronius has been diligently preparing a suite of new soft- and hardware solutions for residential and commercial solar applications, including an all-new single-phase inverter generation, that they believe will take solar to the "next level." In this Solar Business Builder white paper, Fronius explains the four attributes that will lead solar installers into this next generation:
1. Service programs
2. Adaptive system design (explained in the report)
3. Cost-effective compliance
4. Simplifying storage