Distributed solar installation numbers remain steady across the country, but the solar installation business model itself is in flux. Net energy metering policy and payback rates are dwindling. Battery attachments are going up, but prices still aren't coming down much. Heck, solar PV system costs actually rose this year according to the Q2 Solar Market Insights Report. There's also the still looming operations and maintenance (O&M) question. What is the best model for monitoring and servicing a country full of PV + storage systems in the long-term?
Yes, the strategic design of the U.S. solar company is still playing out as evolving technology pushes the $2.5 billion per year residential solar market forward — especially if you widen your view and include solar as just one part of the cumulative $80 billion smart home market.
In this year-end edition of the Buzz, we will take that wider view of the distributed solar market. How are the market-leading, vertically integrated players evolving? And what newer, nimble business models and platforms are emerging for local players to leverage?
This feature originally appeared in the Fall 2021 issue of Solar Builder magazine. Get your free subscription, print, digital or both, right here.
Power players
While horizontal scope of territory is crucial, the ability to provide stacked smart home goods and services has also become a prerequisite for the residential solar company of the future. Stacked revenue streams from these offerings also provide a vertically integrated company the ability to shave profit from a loss-leader product yet recover profit through add-ons. Enter energy storage, which SEIA reckons will grow to accompany nearly 25 percent of all behind-the-meter solar systems by 2025, from under 6 percent in 2020.
For market leaders, deploying storage systems far and wide allows them to leverage their footprint and scale at the utility-level. Tesla has begun to leverage its leading home battery position with forays into energy arbitrage and wholesale energy markets, thanks to its new Autobidder platform. Now active in Australia, Autobidder is part of Autonomous Control, Tesla's suite of optimization software solutions that could position the company as a full-blown energy trader and grid services provider.
Similarly, Sunrun is organizing its energy arbitrage capability into community solar through residential microgrids fortified with its Brightbox battery systems. The company already has signed contracts with several community choice aggregators (CCAs) in the San Francisco region to help these new-age utilities meet state-mandated resource adequacy requirements. While the Sunrun microgrids provide electricity to homes during utility power shutoffs due to wildfires, hurricanes or other calamities, excess power can be sold into the grid, and Sunrun encourages homeowner microgrid participation with a $1,250 incentive.
Further upstream in the utility market, Sunrun has virtual power plant (VPP) deals in place with Southern California Edison (SCE) to increase grid reliability and lower power costs for consumers. VPPs eventually will aggregate microgrid solar + storage communities into formal energy use/trading entities. The global VPP market size was valued at $1.3 billion in 2019 and is projected to reach $5.9 billion by 2027, according to Allied Market Research. These VPP/grid services payments to homeowners could be the net metering incentives of the future.
Another rapidly expanding smart home service being targeted is EV charging. Ford has partnered with Sunrun as the default installer of home charging systems for the much-awaited F-150 Lightning truck. The Ford system can include the 80-amp Ford Charge Station Pro for fast charging.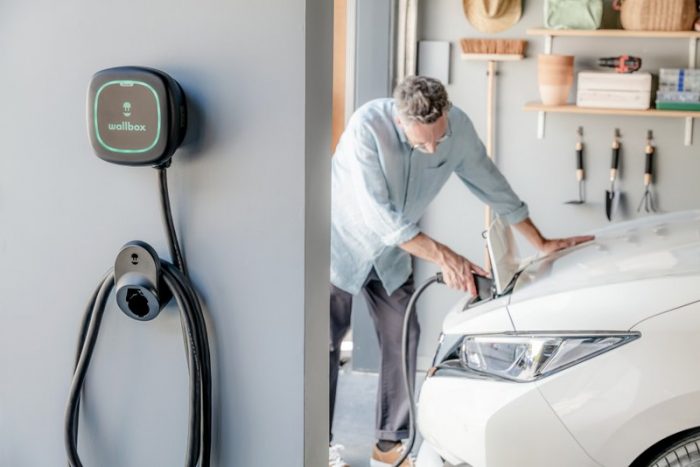 SunPower Corp. is now working with EV charging solutions provider Wallbox so its customers can opt to install a Wallbox home EV charger at the same time as their solar and/or storage system. Meanwhile, SunPower and Wallbox are currently exploring options for developing products and experiences to further integrate solar power with EV. Current discussions include backup power solutions and incorporating Wallbox's bi-directional charging technology into SunPower systems. At presstime, SunPower also acquired Blue Raven Solar to expand its installation ranks across the country. Speaking of which …
Regionality
Building out a national network of solar installers is still very much a challenge, thanks to the patchwork nature of jurisdictional permitting differences. Those big national brands lead in market share but not in profitability. That's why regional installers, unified under a national brand might hold more promise longer term.
Suntuity Solar, part of the Suntuity Group, recently expanded its geographic footprint, which now encompasses 10 states (and eight countries), and is seeking regional contractors to join its network. Being technology agnostic is key here. Suntuity has no exclusivity in terms of solar module, inverter or storage brands, nor do installers need to be exclusive with Suntuity.
"Our dealers can have multiple financing partners [instead of just one]," says Talia Stinson, communications manager with Suntuity Group. "Our dealer team is built from solar veterans who've been doing this from the field and have seen things from the recruiter perspective. We know what's going on from the dealer side, with an experienced down-to-earth attitude."
While the regional contractors continue to run their local businesses, the Suntuity brand forges new paths, like with Suntuity Home. Its Net Zero Home is an architectural design for the smart home market that includes hybrid DualSun PV and solar thermal panels, batteries, LED lighting, water conservation and other advanced features.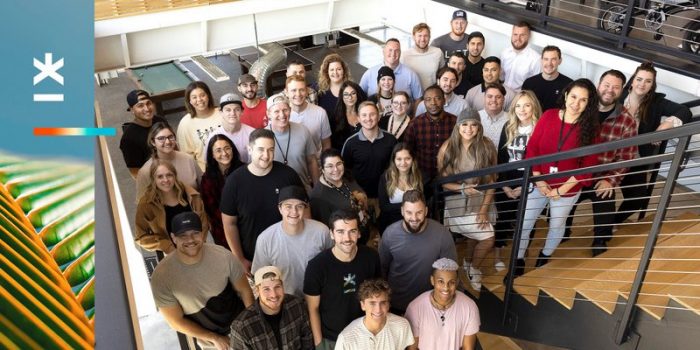 Another newer national player, Lumio, demonstrates the necessity of a broad national footprint plus a robust portfolio of energy solutions for homeowners. Lumio, launched in December 2020, unites a set of five regional players — Atlantic Key Energy, DECA, LIFT Energy, Our World Energy and Smart Energy Today — to serve 37 states with 3,500 team members, familiar with local and regional permitting requirements. Lumio quickly attained a first full-year run rate to over $1 billion in sales.
"Lumio is truly built from the town up," says Greg Butterfield, cofounder and CEO. "Unlike other companies that rely on outside installers, our regional presence is in-house. We combined companies with the fastest, most reliable installs to achieve velocity two to three times faster than other providers."
Lumio's average install time with high customer satisfaction scores is less than 30 days, and Butterfield attributes this to Lumio's regional roots. This way they are familiar with local codes, permitting and approval processes — intricacies that nationwide companies might miss.
That last part, of course, could be true of any local installer. But combining enough top-notch companies to gain a nationwide presence is transformational for sourcing panels and supplies. As smaller companies struggle to source materials due to the pandemic, Lumio has been able to procure components at volume and at a lower cost.
For customers, Lumio's real innovation goes beyond solar. Lumio acquired Unyte Home Service's A.I.-driven technology concierge and its Internet of Things (IoT)-linked offerings. Lumio customers can now control and manage all their disparate smart home systems, including solar, batteries, security, entertainment, property management, flood sensors, smart sprinklers and HVAC through a common customer interface. The centralized controls offer a chance to sell ancillary goods and services into a new or existing home from a single platform. Unyte has partnerships with builders, real estate agencies and service providers nationwide, including HomeSphere, a rebate management platform connecting over 2,600 U.S. homebuilders that construct 270,000 homes per year.
New and nimble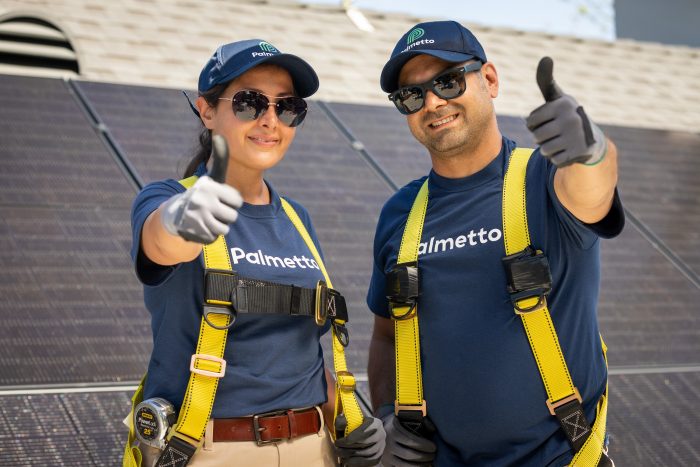 Is the vertical/national solar company just a relic of an industry still in startup mode? Tough to say. On into the future, more local and regional solar shops will be needed to serve demand, but there are serious financial hurdles and business burdens that make local solar businesses volatile and result in stranded systems and a bad look for the industry overall.
One new, nimble player in home energy, Palmetto, wants to disrupt the status quo solar business model by not being a solar company at all.
"Home solar makes electricity a hyper local product, which means there are different tools to apply for each homeowner to save more money and manage that locally generated product," says founder Chris Kemper, who has a Silicon-Valley-style point of view on residential clean energy.
Instead of selling solar PV systems, he and a team of software developers are building a marketplace of home energy services. The company acquired Mapdwell to handle the front-end solar customer estimation. The marketplace will eventually include geothermal, storage, IoT devices and so on.
And instead of building those solar projects and installing those smart home devices, they built a software platform to divvy out those projects to solar pros while they handle everything else.
"The goal of a platform model is to enable people to do what they are good at," Kemper says. "We'll give you back-end enterprise tools, and you do the installation. You don't need to build a marketing department or hire a sales team or pay for a CRM and pay per click. We share supply chain, financing, quality control capabilities and customer experience, with the goal of helping them find more opportunities to generate income."
Kemper likens the vision more to an Amazon or Uber because the platform is geared to pricing transparency, sales efficiency and price reduction. That might sound similar to an EnergySage in which customers input their address and get a list of quotes from local installers, but one crucial difference is Palmetto maintains the customer relationship. The Palmetto marketplace then isn't focused as much on low up-front costs because Palmetto is ultimately standing behind the installation and performance of the asset. Installers don't have to deal with O&M, and customers aren't left in the lurch if there's an issue and the installer is no longer in business.
As proof of concept, Kemper points to their high Net Promoter Score — the "likelihood to recommend a product or service to a friend or family member" — which ranks Palmetto at the levels of strong consumer brands like Netflix and Apple.
In August, Palmetto launched Build+, a 12-month incubator-style program to help aspiring clean energy entrepreneurs get their own solar installation businesses off the ground. This Build+ Program is open to solar and electrical professionals with a minimum of five years of solar installation experience in Pennsylvania, Massachusetts and Texas, to test out the concept.
Build+ addresses the major challenges for solar entrepreneurship, which include: capital investment requirements, managing unique cash flow issues, achieving licensing, securing insurance, forming an entity/business, overseeing payroll and accounting, recruiting, marketing, adhering to compliance/legal concerns and procuring tools and equipment. Program graduates will be eligible for partner financing, cash flow incentives, install ready jobs and customer referrals to help ensure business success.
By removing those hurdles, and aggregating its buying power across its network, the economics of both buying solar and running a solar business could improve greatly. That's the goal, anyway. Time will tell regarding its own stability, but the company operates debt free and is funded by numerous private equity and corporate investors.
"Our model is builders join and then it is turnkey on their end. They make more money here versus working for a vertical company, and there are other benefits like setting their own schedules and building their own business,"
Kemper says. "In solar specifically, there is no competitive mode. Anyone can split off and do their own thing tomorrow — so, how can you enable that? Instead of stopping that, let's support it. That's the overall belief structure we have."
Chris Crowell is the editor of Solar Builder, Charles W. Thurston is a contributor to Solar Builder.
Listen to more in-depth conversations on Solar Builder's YouTube channel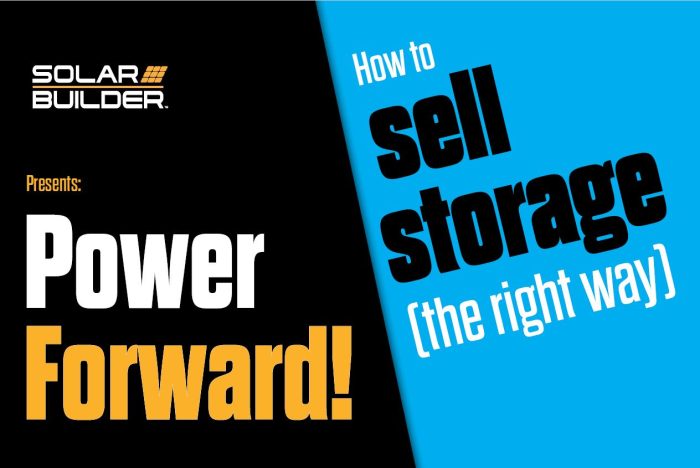 Our most popular series include:

Power Forward! | A collaboration with BayWa r.e. to discuss higher level industry topics.
The Buzz | Where we give our 2 cents per kWh on the residential solar market.
The Pitch | Discussions with solar manufacturers about their new technology and ideas.
Tags:
EVs
,
Lumio
,
Palmetto
,
sales and marketing
,
SunPower
,
Sunrun
,
VPPs