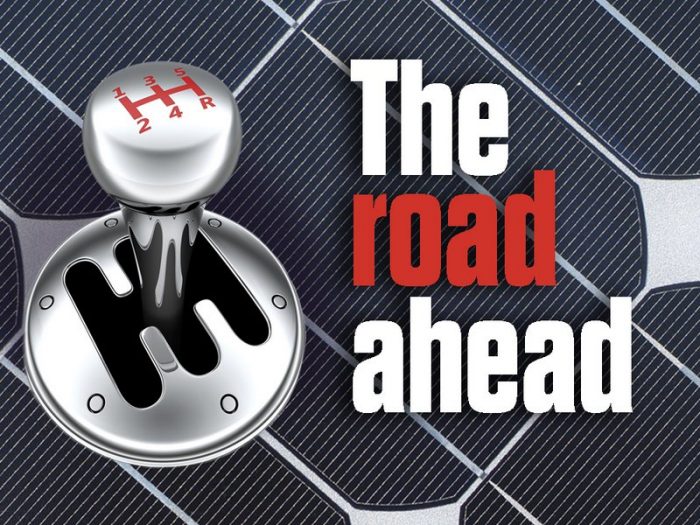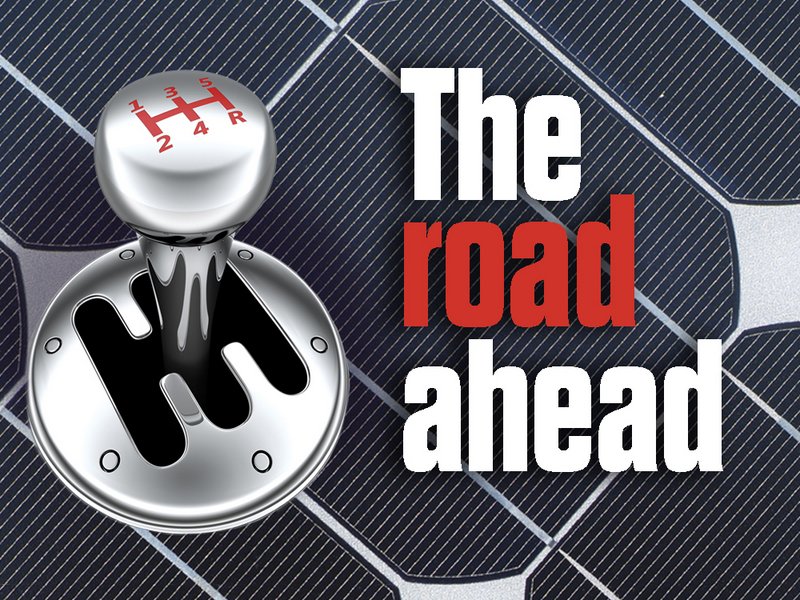 The "value of solar" is always in some state of flux. Utilities, regulators and politicians set rates and device incentives, and solar pros and customers adjust accordingly. The NEM 3.0 proposed decision in California is the most sobering example yet, featuring a hike in solar customer fees and reduced payback incentives to the point that Sage Energy Consulting says ROI would no longer work out for customers. This glimpse at one potential post-net-metering future prompted us to think about the next impactful solar value driver on the horizon: the rise of electric vehicles (EVs).
I'm sure you've already seen the PV and EV customer overlap. About 30 to 40 percent of people in California with EVs, for example, also have solar panels.
"In our internal surveys, we see a huge percentage of customers who have solar are interested in an EV or vice versa. Much more than the general population in both directions," says Nick Smallwood, SVP of products and strategic development at Sunrun.
EV totals in the United States overall are still pretty lame, coming in at only about 2 percent of automobiles, and accounting for just under 7 percent of passenger car sales globally in 2021. The expected growth remains astronomical. EV sales are expected to grow more than 40 percent annually in the United States over the next five years. Wood Mackenzie expects penetration to reach 23 percent by 2030. Other forecasting darts hit 100 million by 2050.
Keys for PV in EV future
1) The majority of charging for those 100 million units — about 80 percent of it —will take place at home.
That is obvious, but fundamentally different than our present. This makes every one of these homeowners instantly a great candidate for solar energy.
"EVs are a great segue into solar and other sustainable technologies. The value of solar dramatically increases when you are able to charge your EV with it and maximize your consumption," says Douglas Alfaro, GM of North America for Wallbox, an EV charging and energy management solutions provider.
2) EVs increase home electricity usage (and electric bills) by a lot — adding about 4,000 kWh of electricity consumption per year.
"There's a huge overlap of people buying EVs who are interested in solar, but the EV-first buyer is perhaps less prepared for all that comes next in terms of higher bills and home electrical upgrades," Smallwood says.
SolarReviews surveys show that EV owners with home solar pay as low as $200 a year to charge their car. SolarReviews estimates that charging an EV with solar over 25 years could result in $16,250 in savings.
3) The advent of bidirectional EV chargers — using EV batteries to power homes — offers the enticing added value of home backup and resiliency.
More on that later. First, let's understand the EV sale and how solar installers fit into the equation.
Driving EV installs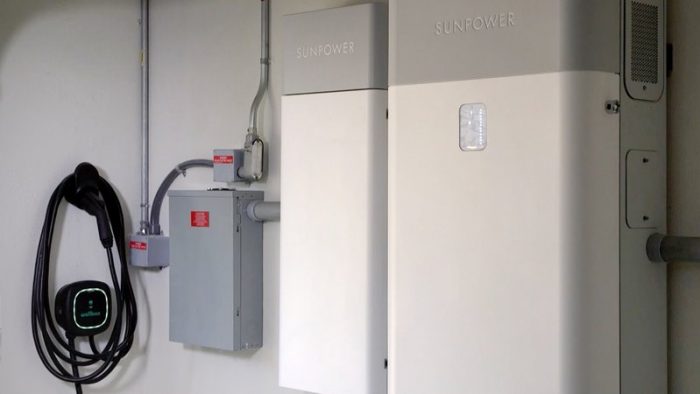 EVs come with Level 1 chargers, which are good for trickle charging and emergency situations because they can plug into any outlet. But no EV customer will rely on just a Level 1 charger. Level 2 chargers allow for overnight charging. They are 240 volts, the equivalent of an electric dryer.
So, at the point of purchase, an EV customer needs another charger and, likely, someone to upgrade their electrical.
"One of the least anticipated expenses as part of electrifying your home and adding an EV is the installation — it can be double the price of the hardware for charging," says Alfaro. This makes a great case for bundling in either PV, energy storage or EV upgrades simultaneously. "The other benefit of installing solar and your EV charger at the same time is that you have greater economies of scale. If you're already investing in the installation of one, and sometimes even making upgrades to your electrical system, it can reduce the long-term investment by bundling them together."
This is also a great chance for repeat business. Typically, a solar customer is adding about 3 kW of solar to offset an EV's load.
"A lot of times, homeowners first get solar and don't get storage, and now they are coming back and maybe rethinking their system," says Nate Coleman, chief products officer with SunPower, which exclusively installs Wallbox EV charging equipment. "So, they are considering storage and upsizing their PV simultaneously to prepare for future electrification. If they mention wanting to get an EV in the future, that allows us to really factor that future energy use into a solar design. We can do it right the first time and not have to upsize a system in the future."
Bidirectional shifts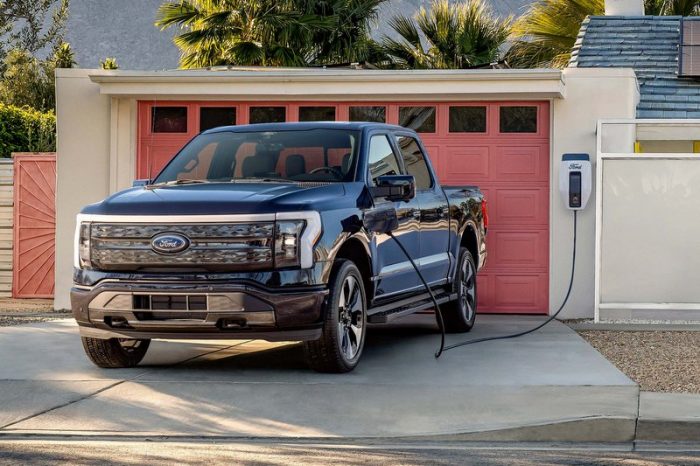 The F150 Lightning is the most highly anticipated EV because the F150 is the best-selling vehicle in the United States, and the Lightning will be bidirectional enabled. Ford is promoting the EV's home backup capabilities, and said recently it will nearly double production capacity to 150,000 vehicles a year by mid-2023 in response to customer demand.
Sunrun partnered with Ford to develop the inverter part of that bidirectional charger, and they are also the preferred installer.
"Ford doesn't have historical experience entering into the customer's home after the transaction ends, so here, there is a chance for a longer term, more localized relationship," Smallwood says.
F-150 Lightning buyers automatically receive the 80-amp Ford Charge Station Pro, and the Home Integration System can be purchased through Sunrun. Ford Intelligent Backup Power boasts the ability to store 131 kWh of energy and deliver up to 9.6 kW of power (potential for full home power for up to three days, or as long as 10 days when paired with solar power).
Ford gives customers the opportunity to connect with Sunrun to walk them through the installation of the charger, the capabilities of a bidirectional charging station, and, of course, the value of solar panels and a battery as part of this equation. Separately, Sunrun expanded its program with Span to offer its smart electric panels and EV charging equipment to homeowners.
"We are trying to be a solution for the home-side infrastructure needs — panel upgrades, load control — working with companies like Span for different options for electrification and smart management of loads and usage and giving customers control," Smallwood says.
The tune up opportunity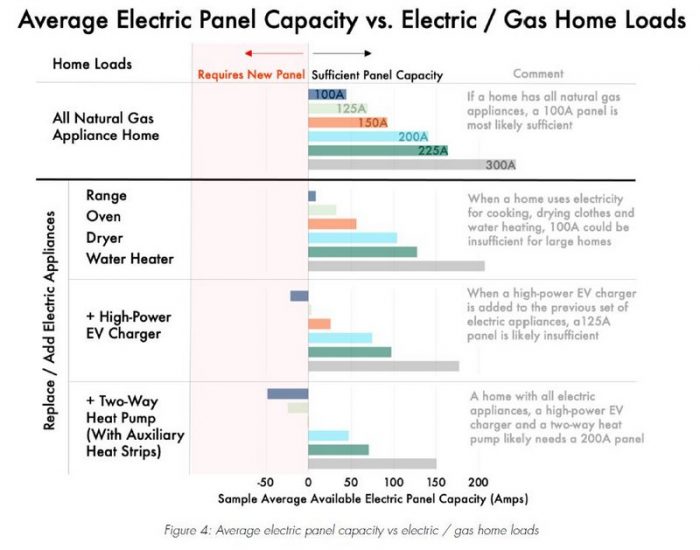 With the bulk of EV charging being done at home, and the bulk of that charging being Level 2 fast charging, the electrical infrastructure of U.S. housing stock will need a tune up — an area of opportunity for solar installers.
Installing a Level 2 charger on its own will not be enough in many cases. Load management (either via independent whole-home load management systems or capabilities integrated within Level 2 EV chargers) will be hugely important going forward, assuming many homes will eventually have multiple EVs.
"Level 2 EV chargers can have large nameplate charge values up to 19 kW," explains a Pecan Street report from August 2021, Addressing an Electrification Roadblock: Residential Electric Panel Capacity. "If two or more chargers are installed at a home, they can be connected to a load management system which throttles the current draw to remain below the circuit's maximum output when both are charging at the same time. With this system in place, a circuit can be rated at the maximum load permitted by the automatic load management system."
National Electric Code (NEC) Article 625.42: Enabling EV Automatic Load Management Systems, is crucial here, which states: "Where an automatic load management system is used, the maximum equipment load on a service and feeder shall be the maximum load permitted by the automatic load management system."
"With the proper load management systems, homes will be able to serve two or more electric vehicles comfortably with a 200A electric service panel," writes Pecan Street. "Without Article 625.42, there could be a potential need for even larger panel upgrades to 225A, 300A or 400A panels as homes add multiple electric vehicles."
EV charging stations themselves are starting to feature more dynamic charging tech to control how much of a home's load is used at any given time from more manufacturers, such as Span, Wallbox and dcbel (featured in Solar Builder Selects) to name a few. These can help customers understand what an EV charge costs, how fast they are recharging, what amount of energy is being put into the vehicle, and so on.
"It's not just a technological fix to manage load at the circuit level, it provides user-friendly customer insights," Smallwood says of Span. "If there is an outage, during the outage, you can even change which circuits are backed up by the battery. You're also able to see what your home usage looks like."
"We found the ability to set charge current can have an impact on system design considerations and whether or not upgrades are required for the rest of the system — which is a great feature," says Coleman of SunPower.
Electric panel upgrade
Load management and nifty EV insights still might not be enough if we are truly on our way to the electric home. The aforementioned analysis from Pecan Street estimates that up to 48 million single-family homes in the United States may need electric service panel upgrades before they can fully electrify.
This is not just an older home issue.
"We estimate that more than half of the new homes being built today have electric panels that will not allow for full home electrification. That's approximately 550,000 homes built in 2020 alone that face a needless roadblock to transitioning away from natural gas."
The researchers recommend updating building and energy codes to require a minimum 200A panel size for all new construction. The California Energy Code is the first to require 200A electric panels in new homes and renovations as part of its solar readiness requirements.
"Regardless of the age of a home, our analysis shows that an electric panel below 200A will likely require an electric panel upgrade or other load management system before it can fully electrify with current building codes and technology."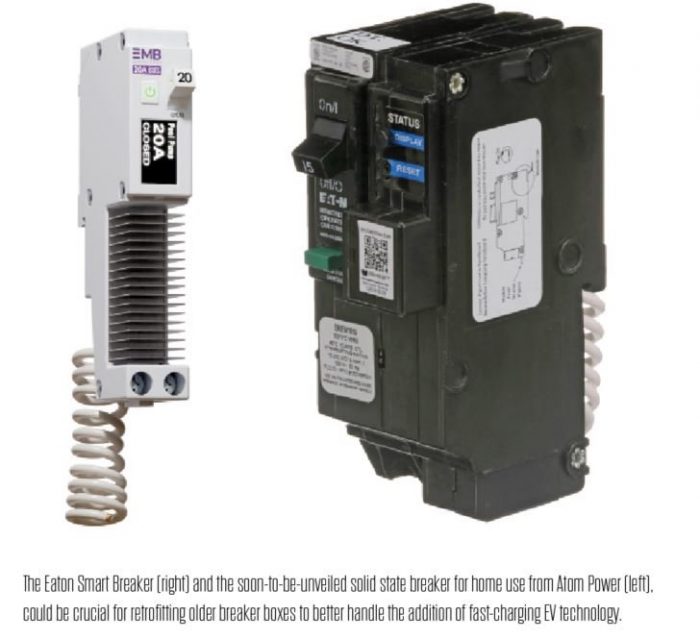 If we're headed to the all-electric home, then why stop with just a standard 200A panel? Eaton has been conducting a Home as a Grid pilot study for over a year at 100 homes. The company is collecting data points in energy usage via its new smart breakers and using that electrical data to build out new algorithms to better manage the electrified home of the future. Number one, they're looking at this as a way to gain insights into how people behave in their homes. But they're using the data for a system-level approach (and yes, homeowners with EVs in the study showed that the EV was 40 percent of their overall usage).
"We see most do not want to be involved at all," says Jennifer Ploskina with Eaton. "So, if we can provide scheduling or automation in the app on when to charge the car each day and what else won't be on at that time, we can set those up. But the automation piece is up for debate, which is why we are doing the pilot, to understand people's preferences."
Eaton is developing a smart breaker that incorporates communication, on-board WiFi and remote control-ability along with the usual breaker safety features. Other smart relays or smart panels, for the most part, use a relay, Ploskina says. Crucially, this Eaton smart breaker allows you to retrofit or replace an existing Eaton panel with the same wiring. Eaton has partnered with Samsung SmartThings and other smart home systems as well as utility programs to provide a simple way to understand and reduce energy usage.
"On-board revenue grade metering allows us to dig into the data points and build out those models. Integrating control and metering into the breaker itself means you don't need a separate panel or additional components from a maintenance perspective."
Another cool option coming on the market in Q3 this year is Atom Power's solid state circuit breaker, which avoids the cost prohibitive overhaul of an entire panel and instead adds demand response to just one circuit that most needs it.
"We took our gen 3 breaker but shrunk it down into a 1-in. form factor miniature circuit breaker that can now be put in most load centers that follow the 1-in. form factor for our residential product," noted Logan Rosevear, application engineer at Atom Power, on a recent Clean Coalition webinar.
The road ahead
The journey to accommodate home EV charging/all-electric homes is just beginning, and to best maximize the value of solar, installers should start souping up systems and steering customers there now.
"This is all part of a broader ecosystem, and for a lot of customers it's their first step into full electrification," Coleman says. "Offsetting fossil fuel use by charging your EV with the sun is one of the biggest steps you can take, but it does open eyes for homeowners to what else are they relying on fossil fuels for. As they become more accustomed to electrification and relying on EVs and solar, it helps them in planning for the future."
Then again, the installers we spoke to did note the shortcomings of grid infrastructure outside the home, which can derail even the most ambitious customer.
"When we're leading the discussion, we make homeowners aware of everything they need to do, and sometimes the work needed — because the grid infrastructure is so outdated — requires more costs than they are willing to pay," notes Coleman. "We're going to see more and more of that over time, so we are going to need utilities and policy makers to address the grid infrastructure upgrades."
This feature originally appeared in the Q1 2022 issue of Solar Builder. Subscribe here for free, print, digital or both.
Chris Crowell is the editor of Solar Builder.
Listen to more in-depth conversations on Solar Builder's YouTube channel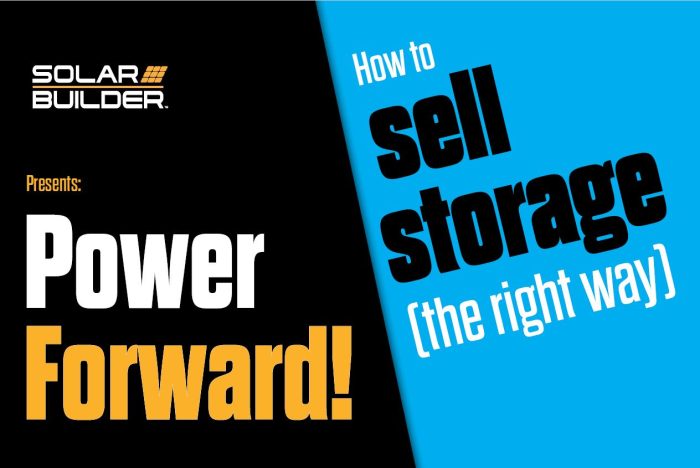 Our most popular series include:

Power Forward! | A collaboration with BayWa r.e. to discuss higher level industry topics.
The Buzz | Where we give our 2 cents per kWh on the residential solar market.
The Pitch | Discussions with solar manufacturers about their new technology and ideas.
Tags:
electric panel
,
EV chargers
,
Span
,
SunPower
,
Sunrun
,
Wallbox