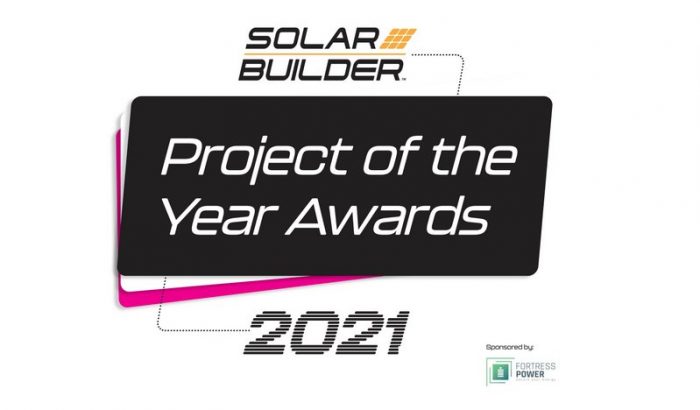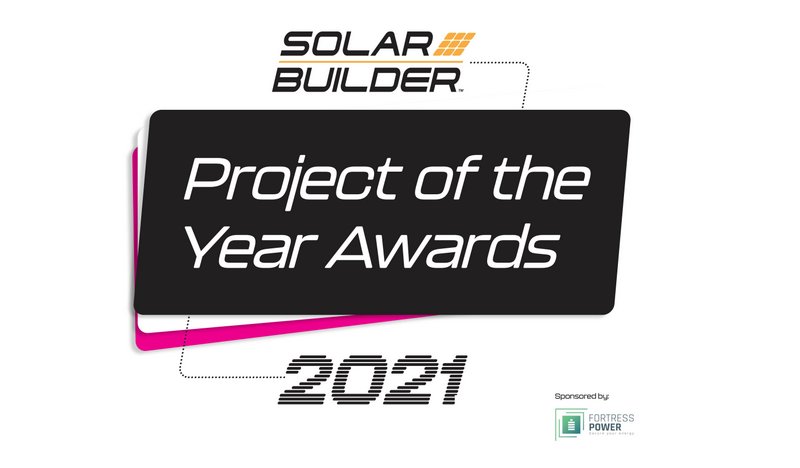 Here are your Solar + Storage and Utility-scale nominees for the 2021 Solar Builder Project of the Year Awards, sponsored by Fortress Power! You are allowed to vote once per day from now until Sept. 24 at midnight (EDT). Winners will be announced in the Fall issue of Solar Builder magazine and on the website in November.
Solar + Storage

Cobb EMC
Marietta, Ga. | 1.85 MW PV + 4 MWH storage

Cobb EMC is an Electric Membership Corporations in Georgia that stands out from the rest because of its friendly solar interconnection policies for residential and business solar customers. This 1.85 MW PV + 4MWH battery project was especially creative. The most notable feature is the integration of a large energy storage system housed in a separate building on campus. While this was a behind-the-meter installation, the utility owns and manages the DER. The energy produced by the system can be used to satisfy the loads of their own buildings but it can also be used reduce demand during peak hours of their own customer base in the nearby areas. The rooftop PV system is distributed among three of their buildings and a carport, requiring a variety of mounting systems. To take advantage of all available roof faces and maximize energy density, Creative Solar included sub-arrays with reverse tilts.
Developer / Contractor: Creative Solar USA | Modules: REC | Inverters: SolarEdge | Northern Reliability and Panasonic | Mounting: Ecolibrium, IronRidge
---
Chub Cay Microgrid
Chub Cay, Berry Islands, Bahamas | 4 MW + 10 MWh storage
Few sites on the planet represent the intersection between an island, ocean and energy resources required to operate a resort keen on implementing safe and environmentally friendly practices more than the Chub Cay Microgrid. Over the last eight months Bahamian EPC Compass Power executed the largest autonomous and independently operated microgrid in the Bahamas, using primarily Bahamian labor. The area is frequented by intense hurricanes causing the 4-MW PV array to be hardened to a sustained 185mph wind rating (gusting 210mph) and withstand the highly corrosive saline environment of the Caribbean. Paired with a 10 MWH Battery Energy Storage the microgrid boasts a 90% reduction in fossil fuel usage at the resort. Logistically, building materials and specialized equipment and manpower had to be chartered on dedicated vessels, requiring tight coordination between Compass Power, the port authorities, and partners. Additionally, Compass Power designed detailed lightening protection system, covering the entire array.
Developer / Contractor: Compass Solar Systems | Project Management: Asante Energy | Mounting: TerraSmart | Modules: Trina Solar | Inverters: Yaskawa Solectria Solar | Microgrid Controls and Battery Systems: Hitachi ABB
---
Kona Rainforest Coffee
South Kona, Hawaii | 39 kW + 60 kWh storage + 48 kW generator

The owners of Kona Rainforest Coffee built a new 8,000 sq ft mill to keep up with the high demand for their products and wanted to power the farm, mill, and roastery entirely from renewable sources. The owners had previously used a diesel-powered generator but didn't like that the noise often distracted tourists during tours and that it stood in direct conflict with the sustainable focus of their brand. This fully off-grid system now powers dehumidifiers, air conditioners, and a large coffee dryer that runs 24/7, a wet mill that runs several hours a day, electric water heaters, and lighting for on-site accommodations. The system saves an estimated $1,600 a month in what would be charged by the local utility. The system is even producing more than they can use, so they plan to use the excess to power a drone to assist with organic spraying of their coffee plants as well as three 4×4 electric farm vehicles, replacing their fossil fuel-powered farm vehicles.
Contractor: Solar Advantage | Modules: Hyundai | Inverters: OutBack | Storage: Blue Planet Energy | Mounting: SnapNrack
---
Oregon Military Department Readiness Center
Dallas, Ore. | 225 kW PV + 128 kWh ESS + 150 kWh generator
The Oregon Military Department (OMD) installed a solar energy system to help power its Nesmith Readiness Center (NRC), which supports the Oregon Army National Guard in alignment with the U.S. Army's Net Zero Initiative. However, the OMD sought a more reliable, non-fuel-based backup power system that can access the on-site solar energy during a grid outage as well as reduce time and resources spent maintaining a diesel generator. Specifically, the OMD sought an emergency backup power system that could sustain loads during a utility outage for 14 days or longer. This project required thorough data collection and analyses by Sunlight Solar Energy and Mayfield Renewables over the course of several months and posed obscure code challenges. In a power outage, this microgrid is projected to save the OMD between $2,100 and $3,700 per month on diesel fuel, excluding any costs associated with fuel delivery, plus benefit year-round through reduced utility demand charges (about $2,000 per year).
Developer: Mayfield Renewables | Contractor: Sunlight Solar Energy | Modules: SolarWorld | Inverters: SolarEdge | Storage: Blue Planet Energy | Mounting: SnapNrack
---
San Jose Emergency Homeless Shelter
San Jose, Calif. | 44 kW + 266 kWh storage + kW propane generators

This pilot project provides electricity for a 100-bed emergency shelter for unhoused families in San Jose, Calif., where the homelessness crisis has been particularly acute. Santa Clara County contracted BoxPower to solve for the lack of reliable utility power available at the site. BoxPower's solar with propane backup solution fully powers each of the individual shelters, which include heating, air conditioning, charging outlets, and lights. Traditional generators would have cost the County thousands of dollars each month in fuel and operating expenses. The containerized solar and battery storage systems will also lead to improved air quality conditions for Casitas de Esperanza. The speed of the deployment was also important. Electrifying the site by extending the grid would have taken a minimum of six to eight months.
Developer / Contractor: BoxPower | Modules: Canadian Solar | Inverters: Schneider | Storage: SimpliPhi | Mounting: IronRidge
---
Utility-scale
American Kings
Lemoore, CA | 170 MWdc/123 MWac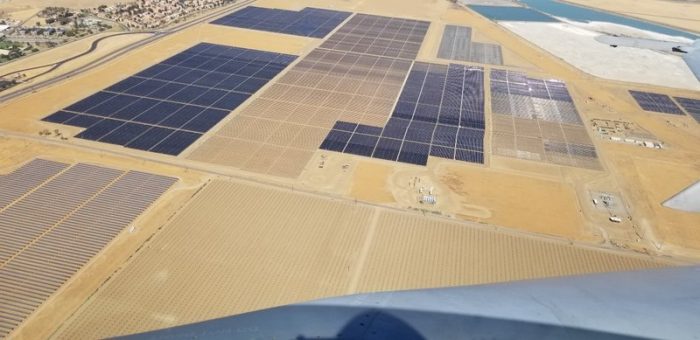 Plotted on 945 acres between Los Angeles and San Francisco, American Kings photovoltaic solar plant is just shy of 400,000 Series 6 modules installed on site and involved 34 central inverters, 66,000 DC string mini circuits, over 92 miles of electrical cabling, and just over 5,000 tracker rows. Those numbers are notable because construction only took nine months after startup in February 202 — a record-fast time –despite facing the obstacles of a global pandemic and rolling government shutdowns affecting material supply shipments from different parts of the world with nearly two-month delays. During the summer of 2020, the project site also experienced heavy smoke and air quality concerns from the California wildfires. The McCarthy team proactively planned out the impact on the construction timeline and developed work resequencing approaches to ensure the project finished on time.
Developer: Rabbitbrush Solar, LLC | Contractor: McCarthy Building Companies | Modules: First Solar | Inverters: TMEIC | Mounting: NEXTracker
---
Bullock Road Solar + Storage Project
Freetown, Mass. | 12 MW + 26 MWh storage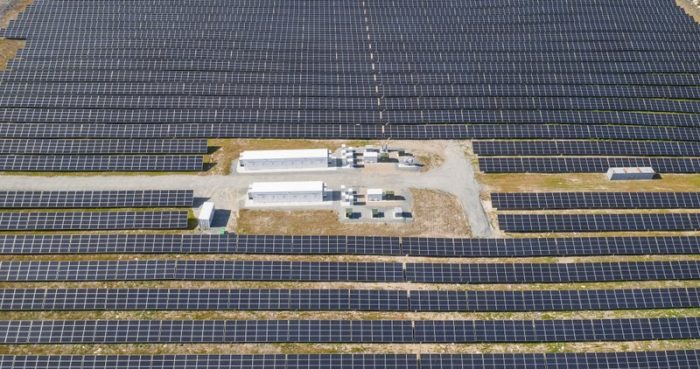 Borrego developed, designed, and built this complex solar plus storage project in Freetown, Mass. Borrego engineered this DC-coupled system with high DC-to-AC ratios to enable the system owner to push more clean energy onto the local electrical grid. The system, owned by AES, includes 2 separate battery units, which are combined with the PV behind the same interconnection. During development of, the goal was to build solar and storage at a site adjacent to where future housing would be built so that residents could benefit from the pre-built solar installation. As part of the construction, Borrego also managed aspects of the civil engineering so that the road access, drainage, and a cul de sac were installed to be ready for future use by the housing development.
Developer / Contractor: Borrego
---
Rockport Maces Pond Project
Rockport, Maine | 4.2 MW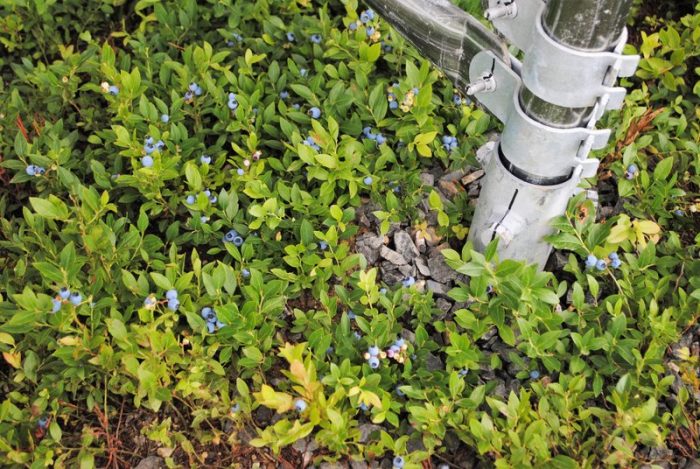 The project is an agrivoltaic solar project constructed over a wild blueberry farm. The project aims not only to deliver clean energy (and energy savings) to the local community, but also to improve the yield of the wild blueberry crop on site at the farm. To learn more about the impact on the wild blueberry crop, the project, in partnership with wild blueberry growers, specialist networks, and the University of Maine Cooperative Extension, will study how wild blueberries perform within a solar array as well as the impact of construction on the wild blueberries. The construction team implemented differentiated construction practices in separated areas of the array, utilizing three levels of care ranging from limited, medium, to normal levels of disruption to the crop. The research group will monitor each section and aim to develop best practices for agricultural solar construction. BlueWave will also fund the manufacturing of custom farming equipment to be used within the rows of solar panels for wild blueberry management.
Developer: BlueWave | Contractor: CS Energy | Modules: Hanwha Q Cells and Jinko Solar | Inverters: TMEIC | Mounting: TerraSmart
---
Listen to more in-depth conversations on Solar Builder's YouTube channel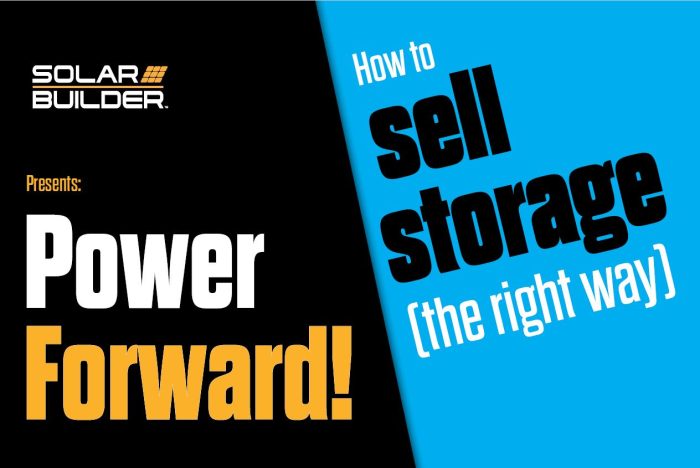 Our most popular series include:

Power Forward! | A collaboration with BayWa r.e. to discuss higher level industry topics.
The Buzz | Where we give our 2 cents per kWh on the residential solar market.
The Pitch | Discussions with solar manufacturers about their new technology and ideas.
Tags:
Blue Planet Energy
,
BlueWave Solar
,
Borrego Solar
,
BoxPower
,
Canadian Solar
,
Creative Solar USA
,
CS Energy
,
Ecolibrium Solar
,
First Solar
,
Hitachi ABB
,
Hyundai
,
IronRidge
,
JinkoSolar
,
Mayfield Renewables
,
McCarthy Building Companies
,
NEXTracker
,
Outback Power
,
Panasonic
,
Q Cells
,
Rabbitbrush Solar
,
REC
,
Schneider Electric
,
SimpliPhi Power
,
SnapNrack
,
Solar Advantage
,
SolarEdge
,
SolarWorld
,
Sunlight Solar Energy
,
Terrasmart
,
TMEIC
,
Trina Solar
,
Yaskawa-Solectria