RGS Energy, the commercial and utility division of Real Goods Solar Inc., has been selected by St. Albans Solar Partners, LLC, to deploy a new 2.2-MW solar farm in Saint Albans, the largest PV system in Vermont.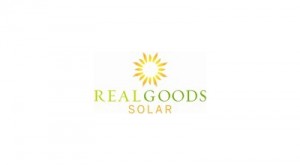 RGS Energy will design, install, monitor and maintain the solar power system. Construction for the project is expected to begin next month and scheduled to be completed by November.
The fixed array ground mount solar system is expected to generate enough power to provide electricity for 400 homes. It also helps Vermont reach its goal of 20 percent renewable energy by 2017. Over the next 25 years, the solar energy produced is estimated to offset more than 123 million pounds of carbon dioxide emissions or the equivalent to planting more than 1.4 million trees (per EPA-based data).
"St. Albans is a great town to work with and we are proud to help bring an important renewable source of energy to the area," said Project Owner Joe Larkin. "We are very excited to work with Real Goods Solar. Creative and dedicated partners are essential to successful development. RGS is committed to this project and to the state's renewable energy goals."
100 percent of the solar energy produced will be purchased through a feed-in tariff under the Standard Offer Program of Vermont's Sustainably Priced Energy Development (SPEED) Program. The program was created by legislation in 2005 to promote renewable energy development in the state in order to reach the state's goals of 20 percent renewable energy by 2017.
"In collaboration with St. Albans Solar Partners, we are proud to bring 100 percent clean renewable energy to the City of Saint Albans," said Tim Seamans, RGS Energy's general manager. "This is a great example of what is possible to accelerate the deployment of renewable energy both in Vermont and other states."