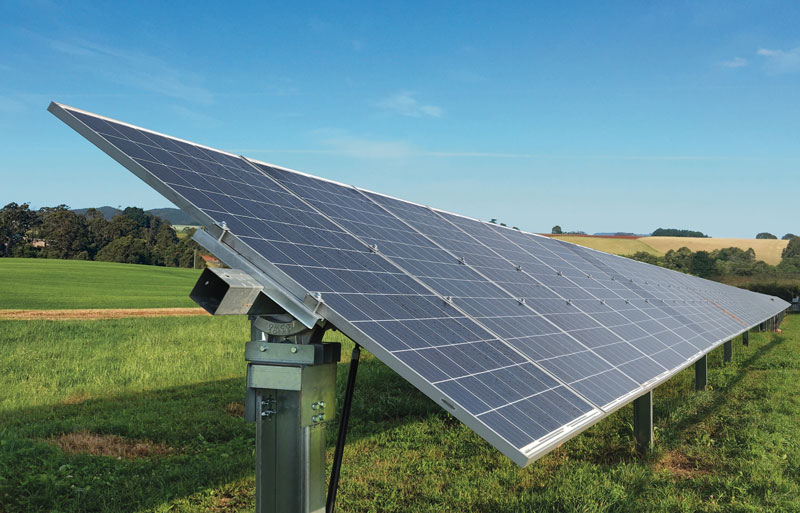 Ground-mount systems are the literal foundation of solar projects, so choosing not just the right product, but the best manufacturer for each site or portfolio projects is crucial. In our Ground-Mount Buyer's Guide this year, EPCs and developers building C&I and utility-scale sites can get a snapshot of the fixed tilt products, tracker systems and turnkey services offered by 14 of the top providers. Click on products listed under each company to read more about their design, installation methods and advantages.
---
OMCO Solar
OMCO Solar is a premier manufacturer of solar racking and tracker solutions for community, commercial & industrial, and utility scale projects. Their expertise in fixed tilt and single-axis tracker systems stems from decades of steel manufacturing, beginning in 1955 when OMCO Holdings was founded. OMCO developed the first American steel fabrication and assembly facility specific to the utility-scale solar market. As a major manufacturer, OMCO has been driving innovation for solar structures and construction for over 20 years.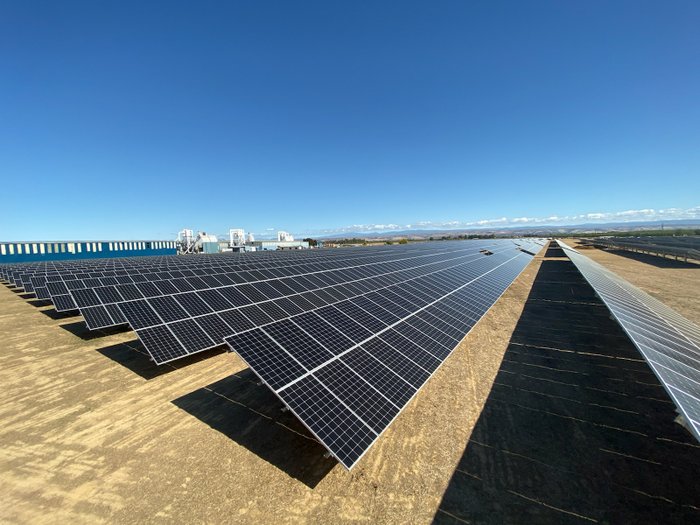 Number of pieces: 8 Typical Components + Hardware
Certifications: ISO 9001:2015 Standard, UL 2703 Ed. 1, CPP Wind Tunnel-Tested, NEC Compliant
Installation:
For a pile-driven foundation, posts are driven into the ground
Pre-assembled tilt bracket assemblies are bolted onto the piles
Lateral beams are then connected by fasteners to the tilt assemblies
Modules are secured with fasteners directly onto the beams to provide a secure bond
Advantages: 
Pre-Assembled tilt assembly optimizes packaging & shipping, reduces on-site labor requirements, accelerates total build time, and eliminates loose hardware along with third party grounding devices. This in turn accelerates the assembly process. All the structural components are manufactured by OMCO at our four strategically located US manufacturing locations, further reducing shipping costs and lead times.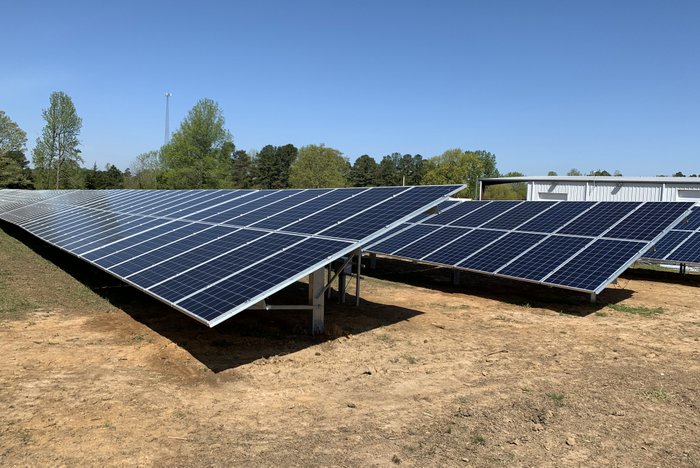 Number of pieces: Each rack typically consists of five to seven pre-assembled components. Structural components are made from Galvanized U.S. Steel, Per ASTM A653 - Latest Edition
Certifications: ISO 9001:2015 Standard, UL 2703 Ed. 1, CPP Wind Tunnel-Tested, NEC Compliant
Installation:
Foundation piles are driven into the ground
Pre-assembled tilt bracket assemblies are bolted onto the piles
Lateral beams are connected by fasteners to the tilt assemblies
The vertical pre-assembled mod-rails are fastened onto the beams
Modules are slid up the mod-rails until the modules catch the pre-punched notches that hold them in place
Lastly, this allows installers to fasten the clamps down from below due to our patented hex-tip bolt
Advantages: 
Pre-Assembled components and assembly optimizes packaging & shipping, reduces on-site labor requirements, accelerates total build time, and eliminates loose hardware along with third party grounding devices. This in turn accelerates the assembly process. The module clamps can be fastened from below, eliminating the need for any overhead lifting of the equipment for safe installation. All of the structural components are manufactured by OMCO at our four strategically located US manufacturing locations, further reducing shipping costs and lead times.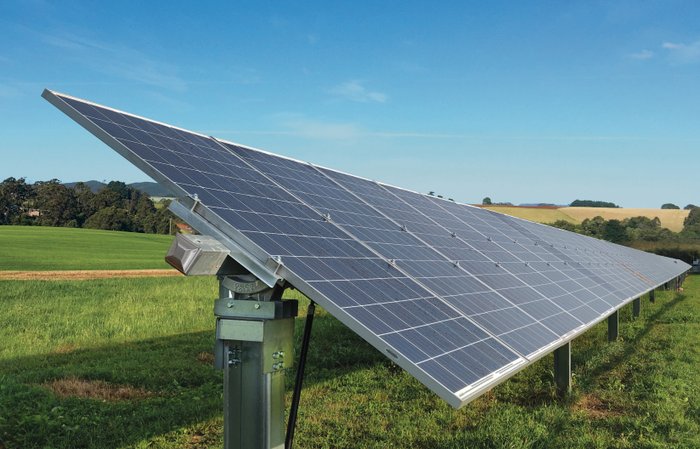 Number of pieces: Typically 11 components plus hardware
Posts per row: As few as 11 posts per 120-module length tracker
Row lengths: Row lengths can vary up to 120 framed silicon modules per row (up to 122 meters long)
Slope tolerances: North-South Slope = ± 15%, East-West Slope = ± 20%
Certifications: UL3703, ASCE7-10; Motor, Drive, and Tracker Controller are IEC IP65
Design: The foundation piles are driven into the ground followed by the installation of the bearing, as follows:
Pre-assembled bearing is placed on top of the posts & tightened by hand via fasteners, providing multiple directions of flexibility
Use the drive mount to install the slew drive onto the top of the drive post
After the slew drive is torqued properly, position the journal backing plate against the slew drive
Prior to installing the torque tubes, place the module mount assemblies per each bearing span over the tube.
Place the torque tubes that connect to the slew drive in the bearing assemblies by sliding the torque tube into the journal on each side of the slew drive
Slide the modules onto the mounting assembly by tightening the pre-assembled clamps
Install all electrical components per the installation manual
Advantages:
The OMCO ORIGIN tracker has many proven operational benefits and economic value that can only be realized when dealing directly with the manufacturer. The universal module mount is designed to make the installation process fast and easy while also allowing for last-minute module adjustments. There are also fewer trackers per MW because the design allows for longer rows -- up to 120 modules long. This helps minimize the number of trackers, thus reducing the capital cost of the project, due to fewer controllers, drives and motors, lower O&M cost, and fewer spare parts.
Turnkey services:
On-Site Pile Testing. OMCO can provide customers with pile testing for their solar projects across the United States. This includes a 3rd party stamped report that can be used for foundation design and is a cost-effective alternative to geotechnical reports.
Engineering Design & Site Optimization. OMCO has an experienced engineering team that can provide customers with stamped construction drawings and calculation packages. We also have the ability to optimize a project design to maximize the benefits of OMCO products.
Single Point of Contact Contracting Model. OMCO provides fast and efficient delivery of a completed racking solution while minimizing transaction costs and construction delays that are typically associated with the conventional multiple-contract method. Our single point of contact contracting model streamlines the process significantly for customers.
Buy Direct from the Manufacturer. OMCO has four manufacturing facilities that provide superior customer support from a knowledgeable and experienced team. This also means that OMCO can offer highly competitive pricing and reduced lead-times, which can be challenging for other suppliers.
www.omcosolar.com | Sales: info@omcosolar.com
---
AP Alternatives
Specialty: 300 kW-30 MW
APA has been in the fixed-tilt solar space since 2008. For the past 13 years, APA has built its reputation on providing the right foundation and racking system for project sites with extreme topography and unfavorable soil conditions. To prove it, APA has completed almost 2GW worth of projects throughout every region in the United States, including islands such as Hawaii and Puerto Rico.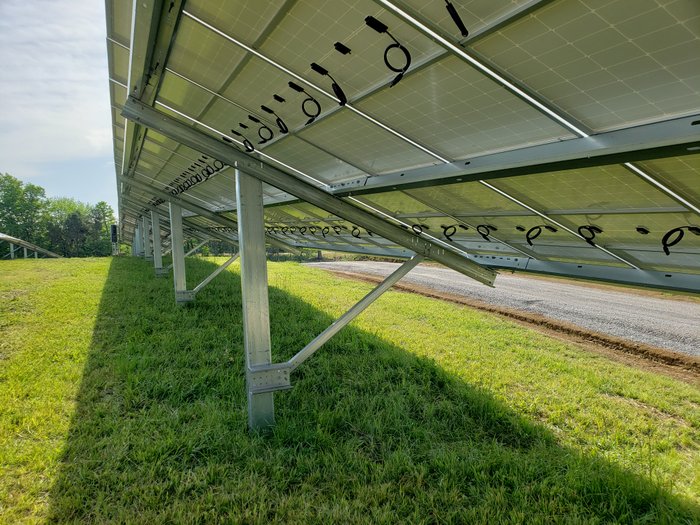 Number of pieces: Titan: 1,154 per MW; Titan Duo 1,130 per MW
Certifications: ASCE 7-10 & CPP Wind Tunnel Tested
Installation: A pile driver installs the pile foundations for TITAN racking. APA screw machines are attached to skid steers to drive the ground screws. With the TITAN Duo, 100 percent pre-drilling is offered to ensure any bedrock or hard obstructions do not cause significant delays during installation. The racking attaches to the foundations and can be adjusted in the field to maintain the proper array height and design.
Advantages: The TITAN's unique asymmetrical design and innovative features allow for flexibility in the field while streamlining the install process. It has the lowest part count per MW and integrated wire management. The patented Gravity Clip reduces module install time by 35 percent. The 3-rail design is an excellent solution for bifacial modules, providing low backside shading. The TITAN has the industry's strongest C-pile with opportunities for adjustment. The screws are telescoping providing 18" of adjustability for topography.
Number of pieces: varies for each project – avg. 548 pieces for a 12KW project
Installation: The Ready Rack Pre-Engineered Kit is great for smaller projects and comes in two module increments. The kit has multiple foundation types and provides a solution for all subsurface conditions. It comes with everything needed to install the racking and is delivered on a 4'x12' pallet. Additionally, there is no need to source any pipes or concrete with this product. The layout and dimensions are site specific and can be easily referenced in the provided plans. The helical and ground screw foundations are simply installed by using a skid steer and auger attachment.
Advantages: Designed specifically for smaller residential and commercial solar installations, it comes with all required components and has approved engineering documentation already completed and included; just pick your parameters and go. The design is a simple configuration that allows contractors to install the system fast. A 10 kW system, for example, can be installed in one day. Integrated features allow for onsite adjustment and anchors paired with quick-install bracing make this simple system extremely robust.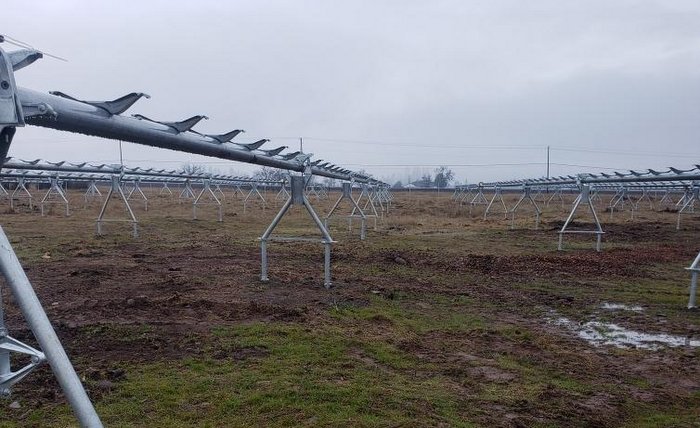 Three pieces: Ground screw or helical, leveling flange, A-Frame.
Design: The helical piles or ground screws are driven with a rotary head. Then the A-Frame is attached to the piles with four bolts. The A-Frame uses a standard I-beam section to the solar tracker system. This allows seamless transition from driven I-beams to the A-Frames, leaving connection hardware the same. The leveling flanges allow for up to 20 in. of height adjustment to keep the A-Frame plum and level. The dual post design allows for ground screws or micro helicals for the foundation and are driven using a rock drill.
Advantages: The A-Frame advantage is its dual post design, allowing developers to substitute the traditional pile-driven foundation for a dual ground screw or dual helical foundation to accommodate rocky or softer subsurface conditions. The adjustability in the A-Frame also aids in dealing with topography and managing in-field adjustments to maintain the design of the array. Helicals are designed for softer soils, while ground screws are best suited for rocky or harder subsurfaces that have cobbles or other obstructions.
Turnkey specialties:
APA provides a full turnkey service from installing the foundation to the module installation. Anchor testing is also provided.
Hardware-only orders, giving customers the exact amount of hardware and foundation pieces they need to complete a project at a competitive price.
On-site supervisor to assist in the initial stages of construction if the onsite crew is unfamiliar with the installation process or racking system.
apalternatives.com | Sales: melanieg@apalternatives.com
---
Cantsink
Specialty: 1 to 100 MW
Cantsink offers a variety of products and services for your ground-mounted solar project. In the early stages of your solar project, Cantsink performs pull testing services and w-beam procurement. Their machines drive piles for the site or install helical piles to prevent any foundation failures onsite from heavy solar equipment. Once your project is complete, they can help improve your project's efficiency with panel cleaning services. Contact us today to help with your next project.
---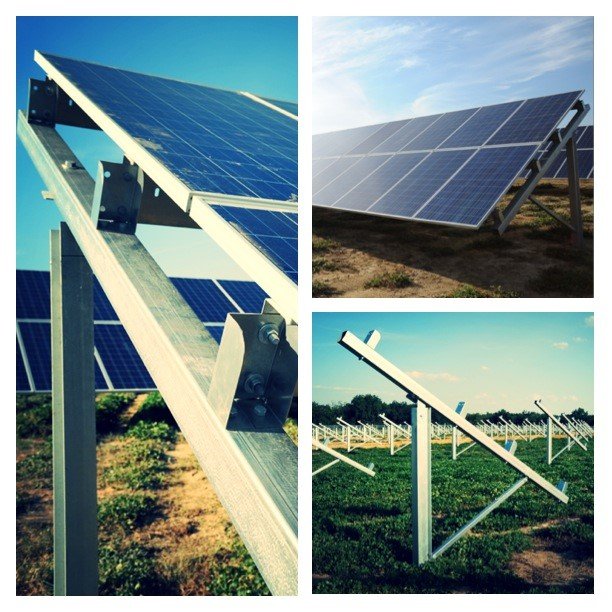 Certifications: UL 2703 Certified
Installation:
Quickly install up to 14 panels at once with Xpress MountTM technology
Reduce labor time and costs with preassembled tilt beams and built-in wire management
Integrated electrical bonding method using serrated nuts and bolts (no WEEBs required)
Advantages:
Fewer system components and only two standard bolt sizes
Customizable, three-axis tolerance conforms to site topography
Seamless installation with any foundation type
Turnkey services:
Pull Testing
Providing W Beam Material and Driving Piles
Helical Pile Installation for Pad Support and other Heavy Equipment Onsite to Prevent Foundation Failures
Centric Inverter Rack
Panel Cleaning
www.brilliantrack.com | www.cantsink.com | Sales: dara@cantsink.com
---
Full Tilt by BCI
Specialty: C&I, DG, utility scale, and community solar in any size range
With over 20GW of solar racking delivered as a contract manufacturer and backed by decades of engineering and global supply chain experience, Full Tilt represents an optimal fixed tilt racking solution. The system boasts an innovative yet straightforward design with fewer parts and rapid installation features along with manufacturer direct pricing.

Number of pieces: 6
Certifications: UL 2703 pending
Installation: The pre-galvanized roll formed sections are lightweight and can be handled by two installers. The rafter features a pivot point near the center of gravity, allowing the structure and loading of the modules in the flat position. The unique Longhorn panel rails are designed to maintain module position, hole alignment and gap spacing with modules automatically sliding into strategically placed notches on the rail, giving the system the ability to self-align and improve installation speed. Full Tilt's versatile module loading and fastening options accommodate Cinch Clips and/or rivets in place of time-consuming threaded fasteners allows for the fewest threaded fastener connections per megawatt in the industry.
Advantages: Structurally independent tables are self-squaring, eliminating the need for adjustment and increasing compatibility with steep terrains. The rotatable rack provides installers the option to install modules in whichever position they prefer. Most of the assembly can be performed standing upright without needing ladders for high connections or crouching for low connections. Simple Cinch Clip fastening eliminates the need for torqueing fasteners. A single center pier minimizes the number of ground penetrations, ensures a fast installation, and maintains the integrity of the land. Lightweight components easily handled by two installers eliminates the need for heavy lifting equipment in the field.
Turnkey specialties:
Design & Engineering – From layouts and site design specifications to member size optimization, Full Tilt's team is ready to adapt its racking solution to meet the unique challenges of any site.
Manufacturing and Supply Chain – BCI provides customers with a complete and comprehensive support network that they can rely on when it comes to ensuring material is delivered to site on time.
Installation support – Field support as well as an extensive network of trusted installers and industry partners to ensure a successful installation.
www.full-tilt.com | Sales: tim.fish@bci-engineering.com
IronRidge
IronRidge, an Esdec company, designs and manufactures structural hardware for residential and commercial solar systems. For nearly a quarter of a century, we have worked closely with solar professionals to build strong, streamlined, and cost-effective products. IronRidge is NSF Certified to ISO 9001, maintaining the highest of quality management standards.
XR Ground Mount System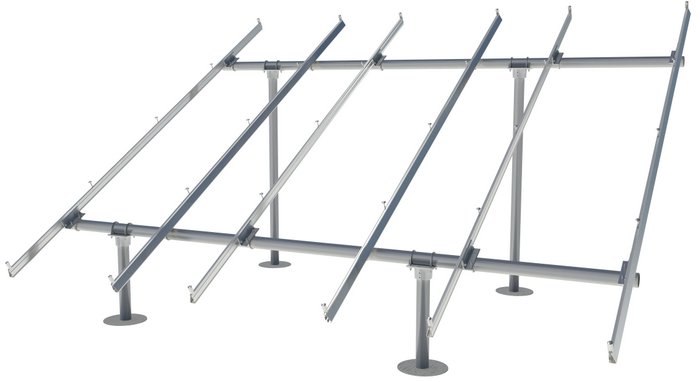 Number of pieces: Variable
Tools needed: Post Hole Digger or Powered Auger; Socket Drive (7/16", 9/16", and 1/2" Sockets); Torque Wrenches (0-240 in-lbs and 10-40 ft-lbs); Transit, String Line, or Laser Level; 3/16" Allen Head
Certifications: UL 2703 Listed, Designed and Certified for Compliance with the International Building Code & ASCE/SEI-7
Installation: 1. Build the base 2. Connect the substructure 3. Place rails 4. Secure lugs 5. Secure modules
Advantages: The IronRidge Ground Mount System combines our XR100 or XR1000 rails with locally-sourced steel pipes or mechanical tubing, to create a cost-effective structure capable of handling any site or terrain challenge. Installation is simple with only a few structural components and no drilling, welding, or heavy machinery required. In addition, the system works with a variety of foundation options, including concrete piers and driven piles. Compatible with soil classes 2-4.
www.ironridge.com | Sales contact | Distribution list
---
RBI Solar
RBI Solar Inc, a Gibraltar Industries Company, is a market leading provider of solar mounting systems. RBI designs, engineers, manufactures and installs solar mounting systems for commercial and utility scale projects, specializing in fixed-tilt ground mount, carport, ballasted landfill, roof mount and garage canopy solar systems. As part of Gibraltar's Renewable Energy group, RBI is joined to empower results. In merging strengths from market leaders like TerraSmart, RBI Solar, and SolarBOS; combined with smart new project design software from Sunfig, we are able to serve all sectors in the growing utility, community, and C&I solar market, helping make solar energy readily available anywhere.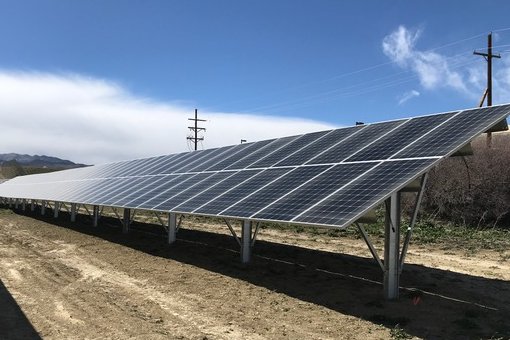 Number of pieces: 7 different structural components and brackets
Certifications: UL 2703, Wind Tunnel Tested
Installation: GM-2 is a fixed-tilt ground mount system engineered to be the most cost effective and efficient design for any project condition. Installation begins with foundation installation, which typically consists of a driven structural post. Various other alternate foundations may be used on a project-by-project basis. The key component to the GM-2 system is the adjustable bracket connecting the racking system to the foundation posts. This bracket allows the GM-2 to be installed on East/West slope tolerances up to 18% before additional materials or design modifications need to be made.
Advantages: The GM-2 is engineered to follow the rolling topography of a given site. Designing the system to accommodate for natural grade changes, greatly reduces the amount if civil work required to construct the system.
---
RP Construction Services, Inc. (RPCS)
Specialty: Projects of all sizes, 20-50 MW sweet spot
RP Construction Services, Inc. (RPCS) provides turnkey design, structural engineering, procurement/supply, mechanical installation, and specialty services to EPCs, developers, and municipal utilities. As the nation's leading contractor and Array Technologies single-axis tracker expert, RPCS has completed more than 700 projects, totaling over 2GW, and helps customers meet their renewable energy goals with simple, seamless project execution. RPCS has approximately 300 employees and is headquartered in Monterey, California, and maintains facilities in California, Mississippi, and Kansas.
Number of pieces: 30 individual part types per row
Posts per row: Up to 26 (varies based on design criteria)
Row lengths: 100+ module row lengths, up to 126 meters long (varies based on module size and weight)
Slope tolerances: 15 degrees N/S; 37 degrees E/W
Certifications: UL 2703, 3703 and IEC 62817
Design: The Array tracker can be custom designed, supplied, and installed by RPCS, Array's trusted partner and leading Array tracker installer. RPCS is dedicated to offering customers the best overall experience, with a team of over 300 tracker experts to offer support. Linked rows are powered by an AC motor, an articulating driveline, and a rotating gear drive. Up to 32 rows can be controlled by just one motor.
Advantages: The DuraTrack boasts up to 25% energy gain over fixed-tilt systems and has an unparalleled track record of high uptime (99.996%), 7% lower LCOE, and 31% lower lifetime O&M with zero scheduled maintenance. The Array tracker utilizes the fewest motors per MW, with 167 times fewer components, and is the most adaptable tracker in terms of terrain, with low grading and the ability to be readily deployed on the most challenging parcels. In addition, the tracker is designed to mitigate high wind loads, snow loads, and inclement weather like hail.
Turnkey services:
Design/Engineering – RPCS optimizes the full potential of your project with foundation design and layout, geotechnical site assessment support, tracker and foundation post supply and logistics, and solar tracker technical expertise.
Supply/Procurement – RPCS offers in-house stocking services with facilities in California, Mississippi, and Kansas with more than 1GW in annual supply. This allows RPCS to control the delivery schedule and material accuracy, quote engineer, and deliver orders quickly.
Mechanical Installation – RPCS is a fully-licensed mechanical and electrical contractor, self-performing work across the country.
Kitting – RPCS is the first contractor in the utility space to pre-kit the Array tracker, allowing work that would otherwise be done onsite to be done in a controlled environment at an RPCS facility.
Additional Construction Services –RPCS offers on-site project management, commissioning, QA/QC, and O&M services.
---
Solar FlexRack
Specialty: Commercial and utility-scale / 1-100+ MW
Solar FlexRack, a division of Northern States Metals, is an integrated solar company that offers custom-designed, fixed tilt ground mount and single-axis solar tracking systems in the commercial and utility-scale solar mounting industries. Solar FlexRack also offers project support services, including engineering, geotechnical, load testing, field, layout, and installation services to address the actual site conditions of an installation and provide integrated services from design to delivery and installation. Solar FlexRack has completed over 2.5 GW of solar racking installations in 40 states across America and five countries globally.
solarflexrack.com | Sales: sdaniel@solarflexrack.com
---
Soltec Power Holdings
Soltec Power Holdings specialized in integrated solar photovoltaic solutions, whose business is focused on solar tracking systems with a strong commitment to innovation. Soltec is positioned as the world's third leading company in the market among solar tracker suppliers, and the first worldwide excluding the American market, as well as in Mexico and Argentina. With headquarters in Spain, Soltec Power Holdings has been operating since 2004 and has a diversified geographic presence focused on Spain, North America and Latin America. It has presence in 16 countries with more than 1,300 employees.
Installation: Thanks to the slopes and roughness tolerances of the terrain, it facilitates the work of driving, improving times, if we also add that the 2P configuration has fewer pile-drives per MW, this task is solved in an efficient way. And thanks to these tolerances, aligning the elements is easier. In addition, this tracker has already been optimized in terms of hardware, reducing both installation and maintenance work.
Advantages: No additional PV module or grid connection is required, as well as the length of its cable is 81% shorter. In addition, due to its simple structure, it costs 75 percent less work to install and has a 10-year warranty. Factory tested, maintenance-free and does not require a combiner box.
Certifications: UL 3703 Certification and IEC62817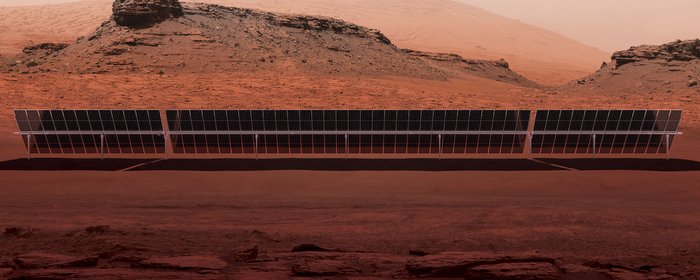 Installation: Like the previous generation, SF8 solar tracker is easily adapted to slopes and all kind of terrain. Besides the robustness of its structure, this 2P tracker has even fewer pile-drives per MW than the previous generation of Soltec trackers, what makes its mounting easier and faster.
Advantages: SF8 tracker has a minimum configuration of 2×60 and between 4 and 6 strings. The new SF8 has an innovative full-wireless system that allows the connection of the entire plant and all the trackers to each other. The Open Thread system, developed by Google, makes possible to intensify the protection of the plant and to anticipate any weather phenomena in order to avoid damage.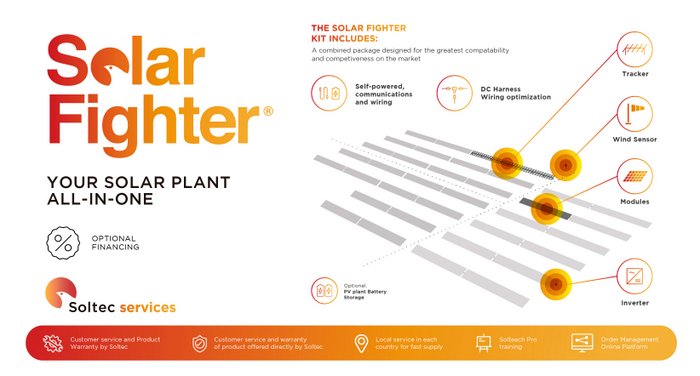 Installation: This all-in-one kit facilitates, not only the procedures, but the assembly and commissioning of the plant, since it includes all the necessary elements: SF7 solar tracker, modules, inverters, communications and cabling and other pieces. The adaptability of the SF7 is made clear once again when it is chosen as the solar tracker for this kit, which will have the modules that offer the highest performance in the project.
Advantages: In addition to being the first complete kit for distributed generation PV tracking projects of up to 12 MW, its main advantage is its ease of construction, availability and installation. This is due to its simple configuration and the fact that the customer does not have to take care of anything. In addition, it is prepared for all weather conditions and has the possibility of including energy storage batteries in the kit.
Certifications: In process
soltec.com | Sales: sales@soltec.com
---
Sollega
Unique compared to the rest in this section, Sollega provides one racking system that can go from the commercial rooftop to the ground. The universal design, manufactured from UV rated glass reinforced Nylon 6, enables the installation of all framed modules and stands up especially well in highly corrosive conditions near the ocean. Injection molded in California, 100 percent made in the USA.

Number of pieces: 1
Tools needed: 1
Certifications: UL2703, UL1703, UL467
Modules attach with a pull clamp/end clamp made from mill finish aluminum, clamping all 4 sides of the frame for a robust connection. Supports mounting in landscape orientation with clamping occurring 12 in. in on the long rail. Buckets have reference tabs built in to assist with installing modules.
Advantages: Simple innovative one-piece stackable design. No assembly required. It can be installed on any low pitch surface (roof and ground mount, compatible with all framed modules). Quick to ship, stage and install. All top-down connections utilizing one tool. Has 5,6 & 10 degree tilt options (GCR 72-80%). One piece slide on bonding jumper for E-W module to module grounding. Flexible system adapts to obstacles and contours to uneven surfaces. Manufactured from UV rated glass reinforced Nylon 6. Class "A" Fire Rating Type 1, 2, & 3 modules. Ships 25 kW per pallet and 750 kW in 40 ft shipping container.
www.sollega.com | Sales: Info@sollega.com
---
Sunfolding
Specialty: Projects above 5 MW, especially those that can benefit from earthwork savings
Sunfolding maximizes profitability with innovative solar tracking technology. Powered by air, the Sunfolding T29 Single-Axis Tracker deploys on land previously off limits to utility-scale solar. The Sunfolding T29 also makes solar plants faster to install and easier to operate. Sunfolding has won recognition as a 2020 Global Cleantech 100 Company and a 2019 Bloomberg New Energy Pioneer. Headquartered in Alameda, CA, Sunfolding ships US-manufactured trackers throughout North America.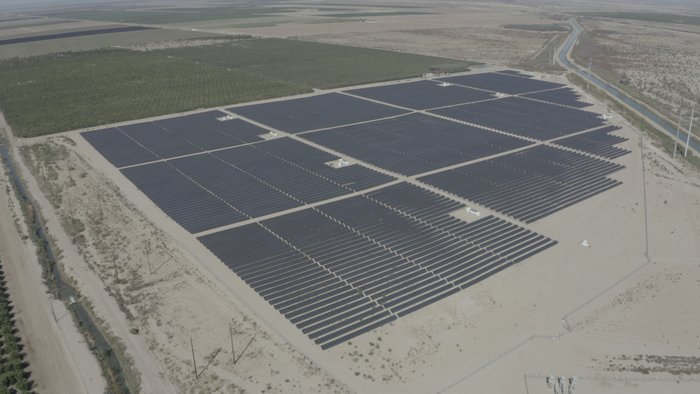 Number of pieces: 3 structural components
Row lengths: 1 to 2 strings in length
Slope tolerances: Up to 12.3% grade slopes with no change to standard product
Design: With just three unique structural components, Sunfolding makes construction easier. From the post all the way to the modules, we streamline and expedite the installation process. By reducing the number of post sizes that you're dealing with, we have reduced the possibilities of misplacing a post or misdriving a post. With a shorter post embedment depth, Sunfolding minimizes interaction and contact with subgrade rock.
Advantages: The Sunfolding T29 optimizes solar tracking and maximizes energy output. Unlike motor-driven trackers, the Sunfolding T29 makes solar infrastructure simple again. Sunfolding projects neutralize costs with flexible layouts that fit the trackers to the land. Small tracker tables enable denser DC per acre without driving up costs and reduce earthwork by more than 70%. Fewer components makes every project simpler and allows for a reduction in construction costs by more than 15%.
Turnkey services: Sunfolding provides turnkey installations for projects using the Sunfolding T29 Single-Axis Tracker through the Sunfolding Construction Network (SCN). From engineered site layouts to mechanical installations, SCN delivers optimal quality, scheduling, and cost. SCN's network of mechanical subcontractors use extensive product knowledge for improved labor productivity and on-site logistics.
sunfolding.com | Sales: sales@sunfolding.com
---
SunModo
Specialty: residential and C&I <500 kW
SunModo, meaning "the way of the sun," is a private U.S. company headquartered in Vancouver, Wash., that is focused on innovative racking and mounting solutions for professional installers in the fast-growing solar industry. Our commitment to innovation can be seen across our entire product line, which includes 20 plus industry-shaping patents. From residential rooftops to large-scale ground-mounts and everything in between, SunModo has the most comprehensive solar mounting and racking solutions.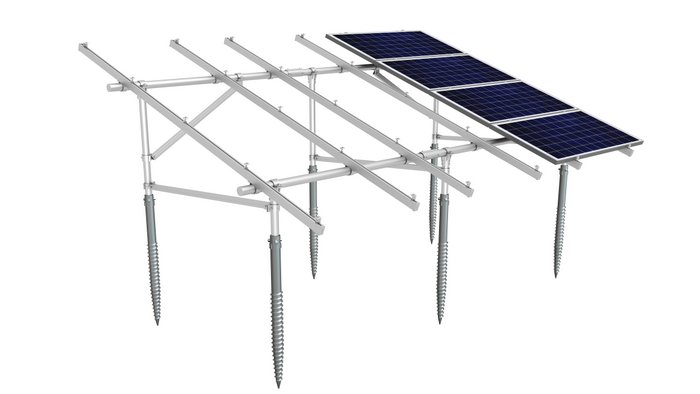 Certifications: UL 2703
Installation: No cutting, welding, or drilling. Adjust height and install posts with set screws. Pipe fittings attach quickly with set screws. Two-piece pipe caps make installation easy. Structural splice with set screws for bonding. Fast rail attachment with T-bolts. The SunTurf Ground Mount System easily integrates Helio Rails with Schedule 40 Steel Pipes. Combine SunTurf with SunModo Ground Screws or Augers and do a complete install of a 15-kW system with only one day on the job site. For a more interactive look at SunModo's Ground Mount, check out this video.
Advantages: SunModo offers the next generation SunTurf Ground Mount System. The streamlined design combines the simplicity of a pipe-based system with next-level engineering. SurTurf Ground Mount is ideal for solar installers looking for a low cost high performance system that can accommodate a wide variety of soil conditions. No drilling is required to attach the aluminum rails to the horizontal pipe. The innovative swivel pipe cap kit can accommodate terrains up to 27% slope east-west and 120% slope north-south.
www.sunmodo.com | Sales: sales@sunmod.com
---
TerraSmart
Specialties:
Utility-Scale ground mount: 20 – 300 MW
Single-Axis Tracker: 20 – 100 MW
TerraSmart, a Gibraltar Industries company, has been a front-runner in the solar industry for 11 years by continuously evolving its turnkey business model to build over 3.5 GW's of ground mounted, utility-scale solar projects across the U.S. As part of Gibraltar's Renewable Energy group, we are joined to empower results. In merging strengths from market leaders like TerraSmart, RBI Solar, and SolarBOS; combined with smart new project design software from Sunfig, we are able to serve all sectors in the growing utility, community, and C&I solar market, helping make solar energy readily available anywhere.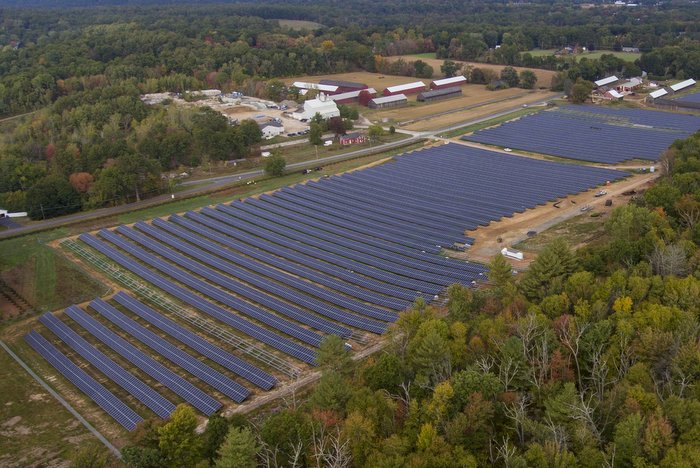 Number of pieces: 7 Superstructure Beam Members (above the vertical leg)
Certifications: UL2703, Edition 1; CPP Wind Tunnel Tested
Installation: GlIDE is a fixed-tilt racking solution, designed to fit ground-screw foundation that will work in any soil condition. Infused with bifacial module compatibility, GLIDE allows complete exposure of the module to maximize potential backside poweryield. Additionally, GLIDE's simplified hardware and agile parts result in reduced labor hours in the field, making it an install friendly design that com-presses schedules and reduce risk.
Advantages: GLIDE has the best field tolerance on the market that accommodates up to 36% slope tolerance in all directions, making for easy adjustments during compressed schedules. GLIDE can tolerate wind speeds up to 170 mph; 100 PSF ground snow loads and has proven adjustability with tilt angles ranging from 5 – 35 degrees.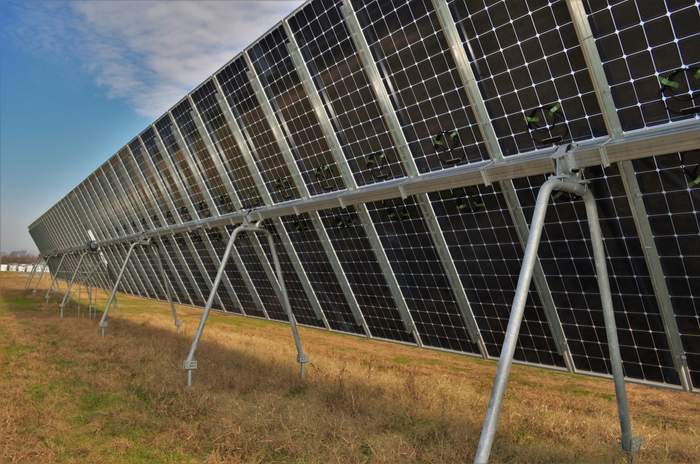 Number of pieces: 16
Posts per row: Average of 9 or more
Row lengths: Up to 94
Slope tolerances: Max Slope grade is 20% N/S and 30% E/W
Certifications: UL 3703, UL 2703 & IEC 62817
Design: TerraTrak is a single-axis, self-powered tracker focused on optimizing solar plan energy yield through tracker automation, software intelligence and electronics. TerraTrak's patent pending A-frame is specifically designed to seamlessly integrate with TerraSmart's ground screw solution, which is known to penetrate in the most arduous of soils containing rock and hilly terrain. TerraTrak's optimized A-frame design paired with TerraSmart's ground screw, provides more stability and peak efficiency at increased heights. No longer are refusals and terrain contour a limitation for trackers; developers can turn unusable land into valuable assets and save significantly on grading.
Advantages: 
Flexible with slope tolerances up to 20% N-S and 30% E-W that accounts for misalignments in the field.
TerraTrak is streamlined for cost-effective installation; fewer parts and less headaches.
Bankable to ensure reliability and system safety in the most extreme weather cases.
PeakYield control technology is an advanced performance monitoring and controls architecture that boosts real-time visibility of trackers in the field, maximizing energy yield and financial returns.
Proactive and user-friendly, TerraTrak's real-time data feeds user-friendly cloud dashboard to monitor all assets in operation. When issues arise, an app pushes email/text notifications immediately.
Turnkey services
Design & Engineering. A seasoned team of geotechnical, structural, mechanical, electrical and civil engineers provides project-specific, value-engineered solutions that will streamline your next ground mount project experience.
Turnkey Construction. TerraSmart's full-service construction team can bring all critical aspects of solar construction in-house. Our full-time employees specialize in professional surveying, civil construction, drilling, screw, racking and panel installation.
Surveying. Site Topology & 3D Mapping is available via High Precision Aerial Site Mapping. Also, the first of its kind – TerraSmart's Autonomous Precision Survey Rover (APSR) triples the survey speed and accuracy on your next site.
Manufacturing. TerraSmart has a 70,000 square-foot manufacturing facility that shortens cycle times and improves production velocity to shorten lead time and service greater product demand.
Civil. TerraCivil is TerraSmart's civil construction division that was added recently to incorporate services such as fencing, building access roads, clearing destumping, grading, earthwork, storm drainage, site fencing and more.
www.terrasmart.com | Sales: alommano@terrasmart.com
---
Trina Solar
Specialty: Tracking systems 10+MW.
Trina is a world-leader in global solar module manufacturing with decades of technological expertise and bankable experience. As an all-in-one smart solar solution, TrinaPro designs an optimal system and then combines industry-leading components with intelligent O&M services to ensure utility-scale solar project value. The TrinaPro portfolio has two tracker products: Agile 1P and Vanguard 2P.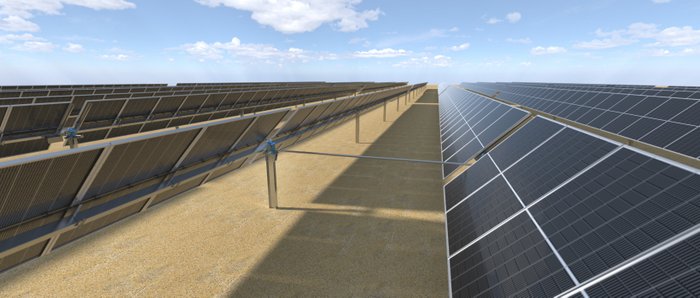 Number of pieces: Up to 120 modules per tracker
Posts per row: 9
Row lengths: 72 meters
Slope tolerances: 20% N/S, 10% E/W
Certifications: UL, IEC
Agile 1P is a one in portrait dual-row single axis tracker. There are two slewing drives on each row connected by cardan transmission bar, both rows share one motor and one controller. Agile 1P utilizes W pile as its foundation along with patented spherical bearings and highly reliable square torque tube Additionally, Agile 1P features TrinaClamp for fast reliable installation and lower BOS/CAPEX.
The construction starts with driving the piles, installing the bearing supports, bearing housing and torque tubes. Adjustments can be made prior to applying the torque and if re-adjustment is needed, it can be done. The next step is installing the joining clamps to connect the torque tubes. After that, the drive system is installed. This consists of a front support between the piles, the transmission lever, the push / pull bar, and the linear actuator. After that the purlins and modules are installed, then the TCU, self-powered panel and grounding strap.
Advantages:
Features industry leading ±60°tracking range and higher resultant energy output
Capable of installing up to 120 modules per tracker
Capable of withstanding higher critical wind speed and reducing aeroelastic effect on trackers
Capable of providing more energy gain by including SuperTrack Algorithm
Capable of mitigating extreme weather such as wind, snow, hail and flood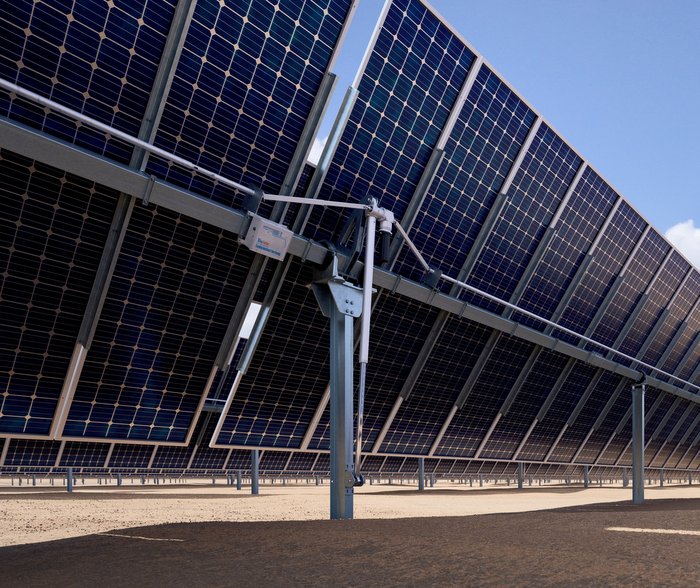 Number of pieces: Up to 120 modules per tracker
Posts per row: 7
Row lengths: 68 meters
Slope tolerances: 15% N/S
Certifications: UL, IEC
Vanguard 2P is a two in portrait independent single axis tracker. The newly designed tracker features an innovative multidrive system comprising of three linear actuators connected by cardan transmission bar. Vanguard 2P utilizes W pile as its foundation along with patented spherical bearings and highly reliable square torque tube. Additionally, Vanguard 2P uses reinforced purlins to optimize layouts with the new Trina Solar 600W+ large format modules.
The construction starts with driving the piles, installing the bearing supports, linear actuator supports, bearing housing/ lever /torque tube pre-assembly. Pre-assembly is an assembly of several components pre-assembled on the ground and installed on the structure for a more efficient installation process. Each project site will have different pre-assemblies for different sections of the tracker. The install manual and construction sequence documents will be project specific and optimized for an easier installation process. Adjustments can be made prior to applying the torque and if re-adjustment is needed, it can be done.
The next step is installing the linear actuator in the specified positions, and then the joining clamps to connect the torque tubes. After that, the transmission system supports are installed on the torque tubes. Following that, the transmission bar and cardon are installed. After that the purlins pre-assembly is prepared and installed before installing the modules. Then the TCU, self-powered panel and grounding strap.
Advantages:
Features 2P tracker industry leading ±55°tracking range and higher resultant energy output
Capable of installing up to 120 modules per tracker
Capable of adapting to more challenging terrain with fewer pile design
Capable of withstanding higher critical wind speed and reducing aeroelastic effect on trackers by multidrive system
Capable of providing more energy gain by including SuperTrack Algorithm
Capable of mitigating extreme weather such as wind, hail and flood
Easier for O&M vehicle's accessibility
Turnkey services:
TrinaPro features single-point-of-contact and vendor for major component supplies (foundation, fixed racking or tracker, inverters, modules)
Support during the entire lifecycle of the project (design engineering, delivery, construction, commissioning, and O&M). Highest bankability rating in the global PV industry for long-term commitment to partnerships
Component compatibility and design optimization focused on increasing power production and reducing LCOE
Global supply chain to improve component delivery schedule and meet project deadlines
Specific custom design engineering meeting each project's exacting requirements
www.trinasolar.com/us/contact-us | Sales: sales@trinasolar.com
Tags:
AP Alternatives
,
Cantsink
,
Full Tilt
,
OMCO solar
,
RP Construction Services
,
Solar FlexRack
,
Sollega
,
Soltec
,
Sunfolding
,
SunModo
,
Trina Solar