A completed PV project is like a splashy free agent sports signing. Everyone is all pumped up at the ribbon cutting or press conference, but if it underperforms and misses expectations, that goodwill is gone. Live up to that contract or get booed.
In a world where new utility-scale projects might slow down (a possible understatement if tariffs are placed on module and cell imports), optimizing current portfolios is crucial, not just for each project to hit its targets, but to continue to prove solar as a worthy investment and distributed resource.
Closing Performance Gaps
With more than a decade of hardcore O&M industry experience, there is a greater reservoir of institutional knowledge both out in the field and in plant operation management. For example, MaxGen is a U.S.-centric O&M provider focused on utility and C&I sites that manages a large team of licensed, professional technicians throughout the country, hitting about 5,000 different sites a year for corrective (CM) and preventive maintenance (PM).
As part of its business model, the company will take over portfolios of assets to monitor — some of which are underperforming. According to Mark McLanahan, CEO of MaxGen, assets are usually underperforming because of one or more of these reasons:
The site is not in good physical condition because of poor vegetation management or erosion or general site management. Consider this a reminder to keep O&M in mind when designing a project because it is often the largest expense over the life of the project. "Handling stuff like vegetation management and module washing can be the biggest expense by far if you're not careful," McLanahan says.
Poor PM records, which often means PM hasn't been done. "That's a problem because you have to perform PM to maintain warranties of inverters, combiners and modules," McLanahan says. "We have seen many cases where service to date is either not verified or there's no record."
This is where PowerFactors comes in handy. PowerFactors is an energy operations management software platform that MaxGen has been using since 2016 to integrate all the monitoring, alarm management, work order creation and management, dispatch and reporting for all the operations, and preventive and corrective maintenance tasks in its scope of work with its customers. Also, contract requirements can be programmed into the system. For example, Power Purchase Agreements in California often require instant notification of large drops in capacity and failure to do this will incur penalties. Auto-notifications can be routed to the right places in those events with the right rules plugged into the software. This enables fewer operators to manage more projects with greater complexity.
The site data acquisition system simply hasn't been mapped properly, which undermines the data quality of the entire project and leads to maintenance misdirection. There's an outage on inverter A; a dispatched technician heads to inverter B because it's mapped as inverter A. The issue isn't discovered, and so on. McLanahan estimates that MaxGen encounters this in 20 to 30 percent of the underperforming sites it takes over.
"It's a data quality issue," he says. "With solar, you have to study performance at the low level, not just the revenue meter, to make decisions on performance. You have to look at inverters or combiners or at the main circuit. If the mapping is no good, you're wasting time."
Once the site is remapped and the PM is up to date, annual maintenance and CM plans are put in place to build it back to baseline performance using better data. From there, more advanced decisions can be made. Data can be studied for factors such as ground coverage ratios, tracker angles, performance anomalies at the combiner level and similarity-based modeling to help identify additional opportunities. MaxGen has boosted a number of utility-scale projects 2 to 5 percent on the performance side using this systematic process.
"With consistency, you'll see 1 to 3 percent improvement right off the bat just with low-hanging fruit," McLanahan says. "Compare the combiners on a relative basis on performance and just look at last month. That sets the corrective maintenance for the next week. Once you have accomplished all the PM tasks, have good data access and capture the low hanging fruit, you can move up the lost energy priority list and tackle the things that are above the baseline to increase production and revenue even further."
Solar for All: How to incentivize community solar projects to benefit low-, middle-income customers
Retrofitting or Repowering?
Traditionally, the two options for a lagging PV site to hit its expected performance target are: 1) boosting its actuals, or 2) lowering the expected numbers.
"Once a project has been reviewed to ensure all the basics are correct, we can focus on boosting output to outperform proforma expectations. Part of this process sometimes includes resetting the baseline based on correcting performance assumptions made before the plant was built," McLanahan says.
Obviously no one wants the latter, but overestimates happen frequently during the high-stakes, quick turn-time bidding process via incorrect assumptions regarding soiling, degradation, line losses, etc.
But, what if there was a way to still overachieve from the original estimates? This is the proposition presented by large-scale, DC-to-DC optimizers just now coming onto the market as part of a retrofitting strategy. The Alencon SPOT X2 is one such optimizer that has been recast in a manner to make it easier to minimize the soft costs — such as labor and ancillary installation materials — associated with PV retrofits. Minimizing installation costs is key to achieving the highest rate of return on PV retrofits, and retrofitting a PV plant with Alencon's SPOT can significantly increase PV yield by introducing more granular MPPT while at the same time improving safety and decreasing on-going O&M costs.
"With a number of PV assets now changing hands as PV plants get older and PV fleets get consolidated, we are seeing a great deal of interest in retrofitting PV plants to improve energy yield. The SPOT X2 makes performing larger commercial and industrial or utility scale PV retrofits much easier than ever before," says Hanan Fishman, president of Alencon Systems.
Now, retrofitting a large-scale PV system with new equipment is a tough sell because the profit margins are thinner and ROI is tighter than new construction (plus the downtime that must be factored in), but going this route with an experienced team could prove valuable. Energy and electrical systems specialty firm ProtoGen, for example, has executed a number of retrofit projects and incorporated Alencon's SPOT DC optimizer at the string level to minimize those retrofit costs because it's as close to a plug-and-play PV retrofit solution as possible.
"The key to pulling off a PV retrofit in a cost and time effective manner is to think in terms of 80 percent planning and 20 percent execution," Fishman says. "In our experience, if you can maintain that proportionality, you should be able to set a similar target for your percentage of hard costs to soft costs.
Here's a checklist Alencon suggests using if you are considering a retrofit for a large-scale PV project:
How much is the equipment going to cost?
Have I considered all the elements of ROI that go into the project including production incentives and potential tax credits like accelerated depreciation?
What sort of engineering analysis will I need for the project? Structural? Electrical? Anything else?
Will the work require a permit? If so, who is the AHJ? What do they need to approve the project (i.e. stamped and sealed drawings or just a statement of work)?
What sort of certifications will be needed for the equipment being installed (i.e. UL or NEC)?
Bottom Line
The true bottom line in PV system performance, from initial projections to 30 years in the future, is customer service. People need to make the correct assumptions, perform all O&M tasks correctly and use data analysis to their advantage while being as proactive as possible. As more data is gathered and algorithms are perfected, "trend events" will be the next frontier for improving performance.
"These don't show up as a discrete one-time energy loss but as small events that happen continuously over time, and if you don't look for them you won't see them," McLanahan says. So, maybe one inverter is coming on and offline in mere seconds. "If you look at the curve, you won't see it, but if you look at the trend, there's something wrong with that inverter, and it will likely break down at some point."
That curve is a nice visual to end on. Just plan to stay ahead of it.
---
Speaking of data…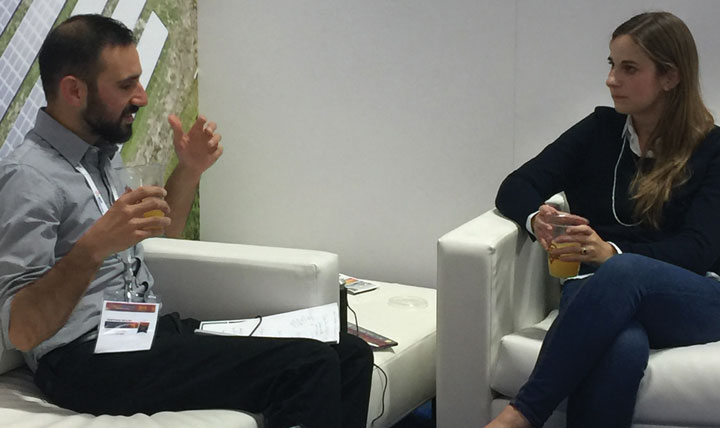 Craving some more nerdy solar data talk? You'll want to check out our new podcast — Solar Builder Buzz — in which we grab a beer with people smarter than us to discuss the solar industry. In Episode 2, we sit down with Kate Trono, VP of Products for SunLink, and pick her brain on the value of data in the solar industry and just where the industry is going (and should be going) from here. We maybe also discuss Sci-Fi.
---
Take a quick peek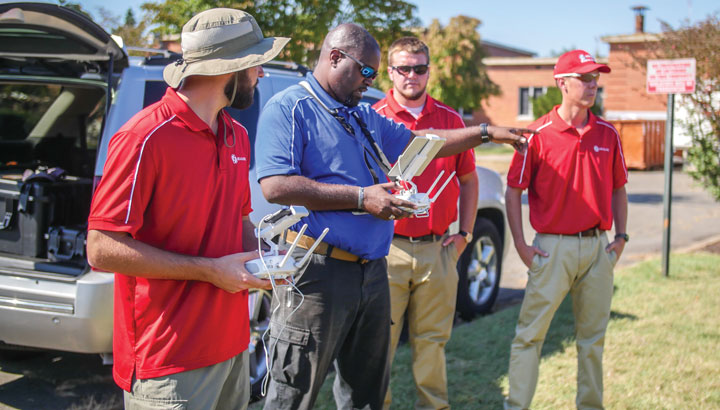 Measure launched new turnkey solutions for solar facility owners, asset managers and O&M contractors that include drone-based site overview and maintenance, site shading and terrain analysis, thermal inverter scans, tracker misalignment detection and vegetation management. On a site generating 21 MW, for example, Measure can complete an inspection in seven hours instead of weeks, freeing employees and contractors for higher-value activities while also lowering inspection costs. The lower cost also makes it possible to perform more frequent inspections that can detect problems in a timely manner.
Maximum revenue capture for larger plants may not be inspected in a single visit and potentially leave some issues or faults unidentified. Measure's launch customer was able to avoid a potential revenue loss through an inspection that discovered over 200 malfunctioning panels on a new solar farm.
Listen to more in-depth conversations on Solar Builder's YouTube channel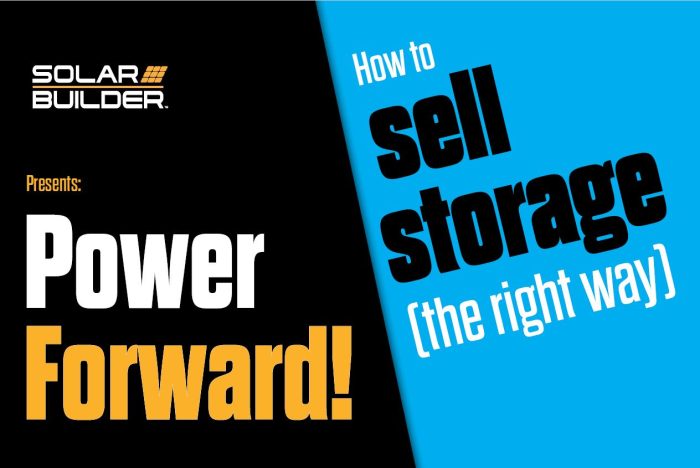 Our most popular series include:

Power Forward! | A collaboration with BayWa r.e. to discuss higher level industry topics.
The Buzz | Where we give our 2 cents per kWh on the residential solar market.
The Pitch | Discussions with solar manufacturers about their new technology and ideas.
Tags:
Alencon
,
MaxGen Services
,
Measure
,
Module-level power electronics
,
November December 2017 Print Issue
,
SunLink