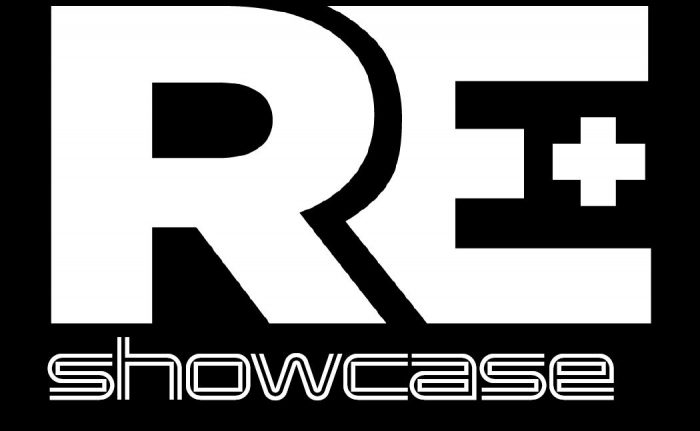 Goodbye SPI and hello RE+. Unsure where to start your trek around the Anaheim Convention Center come Sept. 19-22? You're in luck. We asked exhibitors to preview what they are showcasing for this handy-dandy guide. Here they are, listed in order by booth number. Grab a swag koozy, and let 'em know Solar Builder sent ya.
SMA America | Booth #1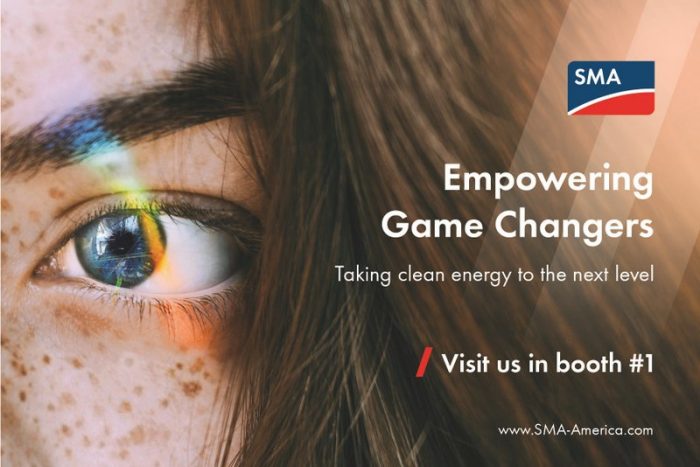 Join SMA America at booth #1 in the Grand Plaza to see the future of innovative power customization. The solar and storage leader will highlight solutions to optimize residential, commercial, and utility scale projects. SMA will preview the soon-to-market Home Energy System, a unique variety of solutions that create a one-of-a-kind ecosystem of energy control and optimization for homeowners.
Products at the RE+ booth will include the new Sunny Boy Smart Energy hybrid inverter featuring three backup options with SunSpec certified rapid shutdown device, and the Sunny Portal powered by ennexOS—rated No. 1 in the world for monitoring and home energy management.
Also on display is the new Sunny Tripower X, featuring 20, 25, and 30kW power classes. The team of SMA experts will also be on hand to discuss utility solutions including the Sunny Highpower PEAK3 Flex, Data Manager M, Power Plant Manager and Medium Voltage Power Station. Learn more at SMA-America.com.
---
Morningstar Corp. | Booth #162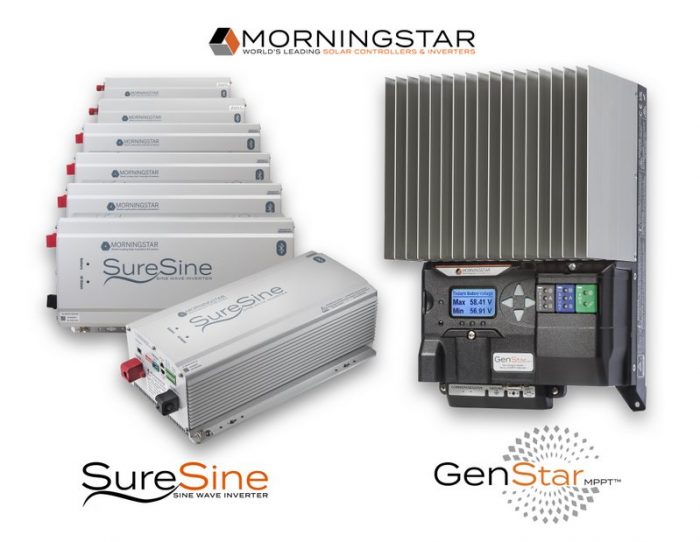 Morningstar Corp. is launching two milestone products this fall. GenStar MPPT is the industry's first fully integrated solar DC charging system, an all-new design from the leader in charge controllers, with "lithium DNA." All the most installer-requested features are on-board, including key communications and control functions. Additional features can be easily added via Morningstar's ReadyBlock expansion technology. Snap-in blocks provide battery metering and monitoring, signaling and load control, and lithium battery communications/control, making it easy to grow a system to meet future needs.
The new SureSine off-grid inverter line is Morningstar's response to the demand for "a Morningstar of inverters" built to the same high standards as the brand's iconic charge controllers. Six new models from 150-2,500W with 120 or 230V output and 12, 24 or 48V DC input options cover a wide range of applications requiring a high-performance, industrial-grade inverter. SureSine comes with wireless Android and iOS utility apps and NRTL certification, plus AC hardwire remote terminal options. Learn more at morningstarcorp.com.
---
Fluke | Booth #173
Advanced renewable energy testing, precision measurement and quality control solutions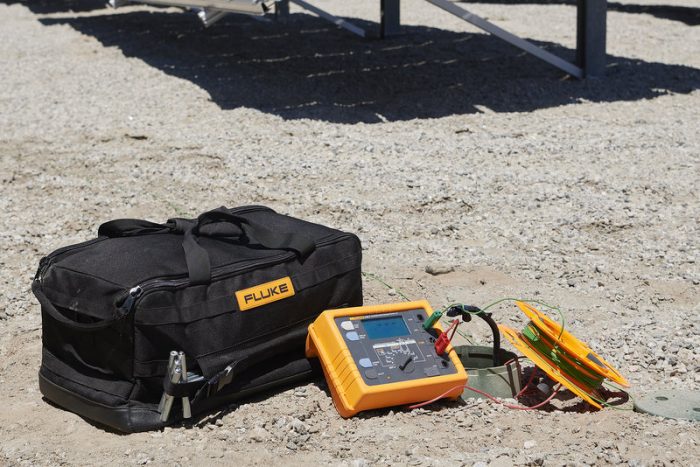 As the world leader in the manufacture, distribution and service of electronic test tools and software, Fluke is committed to advancing sustainability at a global level. The growth of the renewable energy industry requires new testing equipment solutions for electricians, installers, and technicians involved with installation, maintenance and service who need precision measurement, quality control and reporting abilities.
From solar clamp meters, solar irradiance meters and photovoltaic testers for residential needs, to commissioning a new PV array or routine maintenance on a solar farm or photovoltaic power station to electrical vehicle charging station and battery testing and inspection systems testers, Fluke has you covered. Fluke customers stake their reputations on their tools and use tools to help extend their personal power and abilities. They depend on Fluke reliability, accuracy, and commitment to safety to get the job done. Learn more at solar.fluke.com.
---
Blue Planet | Booth #381
Blue Planet Energy debuts full suite of premium batteries at RE+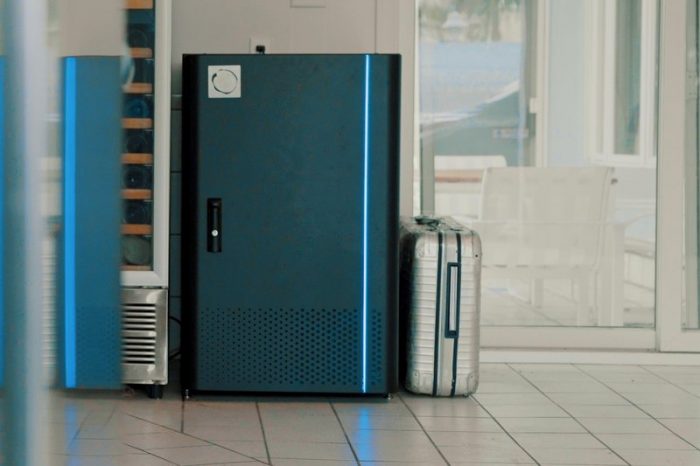 Blue Planet Energy's newest Blue Ion HI and Blue Ion LX will debut together for the first time at this year's RE+. Whether pairing solar + storage or integrating a combination of wind power and generators, Blue Ion energy storage systems are an adaptable foundation for both grid-tied and off-grid systems that are built to last – with an unmatched 15-year, 8,000 cycle warranty.
From homes and businesses in the tropics to entire communities on the remote edges of the Arctic Circle – and everywhere in between – Blue Ion systems are able to handle the most demanding applications and can easily scale from 8kWh to more than 2MWh+. Stop by booth #381 to learn what makes Blue Ion the safest, longest-lasting, most reliable energy storage system on the market. Talk one-on-one with the team, take a break in the exclusive Recharge Lounge, and see the future of clean energy for yourself. Learn more at blueplanetenergy.com.
---
FTC Solar | Booth #504
FTC Solar's DG solutions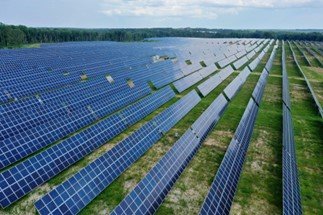 In collaboration with AUI Partners, FTC Solar is offering tracking technology solutions for the distributed generation (DG) market. FTC Solar's DG Solutions Business Unit will provide solar tracking services for sites under 20MWs and offer customers with delivery lead times of as short as 8 weeks depending on the project specification. The offering will utilize its proprietary Voyager+ tracker, a next-generation 2P single-axis tracker, which provides ease of installation, high performance, and reliability even when faced with high wind speeds and harsh weather conditions.
FTC Solar and AUI Partners are targeting multiple segments for this offering, including commercial and industrial (C&I), community solar, independent power producers (IPP), and smaller one-off projects for sectors such as agriculture. FTC Solar and AUI Partners will utilize proprietary automation technology to provide a fast turnaround time on project quotes. The partnership targets existing US DG markets and growing states with favorable regulatory environments. Learn more at ftcsolar.com.
---
OMCO Solar | Booth #528
USA-made solar tracker and racking solutions you don't want to miss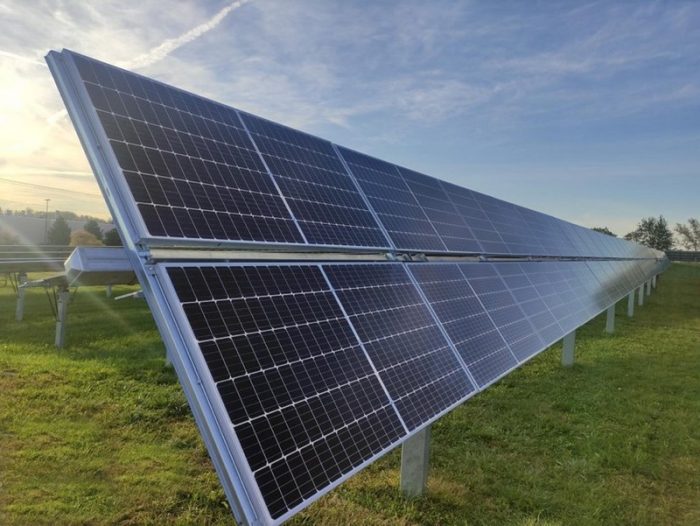 Looking for the advantages of pre-assembled components and simplified installation? Come see our CHOICE Factory-Direct Mounting Solutions at our booth. Also on display will be the OMCO Origin Bifacial Tracker, so stop by to experience its open-back, 2-in-landscape design, which offers 20% more back side production to meet demands for increased energy yield. Both products are manufactured with USA high-strength roll-formed steel in our four domestic factories. We offer the industry's shortest lead times! Don't miss the opportunity to speak with our knowledgeable team and learn why OMCO Solar is America's one-stop-shop for factory-direct, custom solar racking and tracker solutions for utility-scale and distributed solar generation projects. Learn more at omcosolar.com.
---
S-5! | Booth #804
Two solar innovations launching at RE+ and a presentation in the Expo Hall
On Tuesday, Sept. 20 from 4.15-5.15 p.m., Mark Gies, S-5! Director of Solar Business presents "Rail-Less Solar on Metal Roofs: Wire Management & Best Practices" at RE+ in the Installer Theater. Then stop by Booth # 804 to see S-5!'s two newest solar innovations.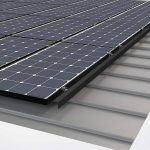 PVKONCEAL Module Skirt | Paired with the PVKIT® solar solution, PVKONCEAL conceals the front face of the solar PV array, protecting all mechanical and electrical components underneath, as well as creating an attractive, clean finished look. PVKONCEAL also helps to minimize the intrusion of small animals, debris and unwanted objects under the solar array.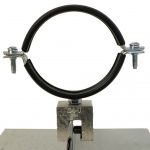 CanDuit Clamp | The CanDuit clamp secures and supports conduit for wire management and fastens home runs to metal roofs for solar PV systems, in combination with any S-5! clamp or bracket—providing easy, organized securement without scratching, corrosion or other damage to the roof.
For more information, visit www.s-5.com.
---
K2 Systems | Booth #814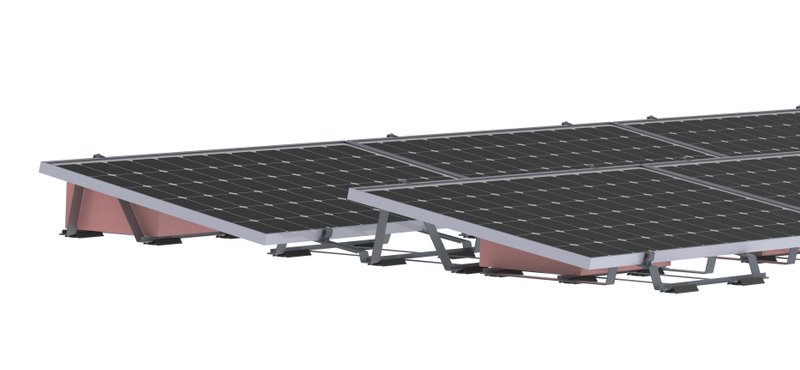 K2 Systems is ready to debut its next generation in commercial ballasted racking systems, The South Face, at RE+ in Anaheim. The company is promoting its design flexibility, saying it offers installers the option to minimize parts or maximize power density. Read more here.
---
PXiSE Energy Solutions | Booth #854
Next generation grid controls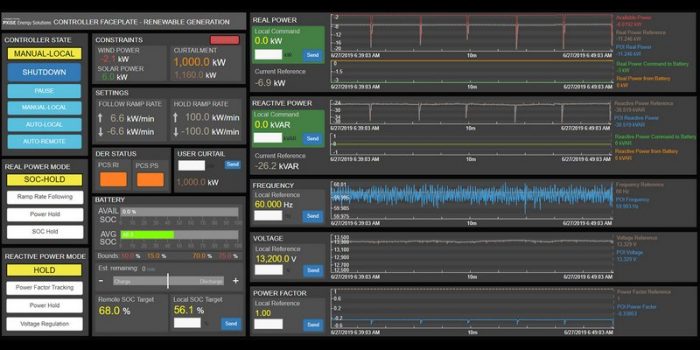 PXiSE Energy Solutions enables utilities, campuses, and communities to reach their clean energy goals by giving grid operators the control they need to manage growing renewables and distributed energy resources – while providing safe and reliable power. Visitors to the PXiSE booth can speak to clean energy experts on the company's three core products: Microgrid Controller, DERMS, and Renewable Power Plant Controller. They can learn about current openings at PXiSE as they get a "Slice of PXiSE" and get to know the diverse and innovative team creating technology solutions that solve the toughest electric grid challenges of the 21st century. Learn more at pxise.com.
---
QuickBOLT | Booth #880
Party on with innovative solar mounting solutions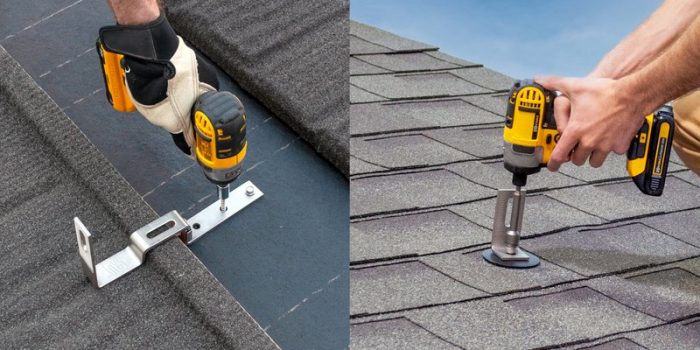 Come see QuickBOLT's innovative line of solar mounting solutions at RE+. See the game-changing combination of QB2 + BoltSeal technology together in person, which make solar installation on asphalt shingle roofs more efficient than ever before. This Miami-Dade accepted mount prevents water intrusion with or without chemical sealants. The smooth torque of QB2 + BoltSeal helps installers get their jobs done quickly and protects roofs from install onward.
Did you know you can install on Stone Coated Steel roofs without making holes in the metal tiles? QuickBOLT's mounts are designed in partnership with metal roof manufacturers Decra, Westlake Royal Roofing, Isaiah and many others – our SCS roof mounts work on all metal tile profiles and will help you establish new lines of income for your solar install business. See the entire line of mounts at our booth for all stamped metal profiles. Learn more at quickbolt.com. Stay tuned for info on their happy hour!
---
Baja | Booth #904
Transform every parking lot into sustainable solar energy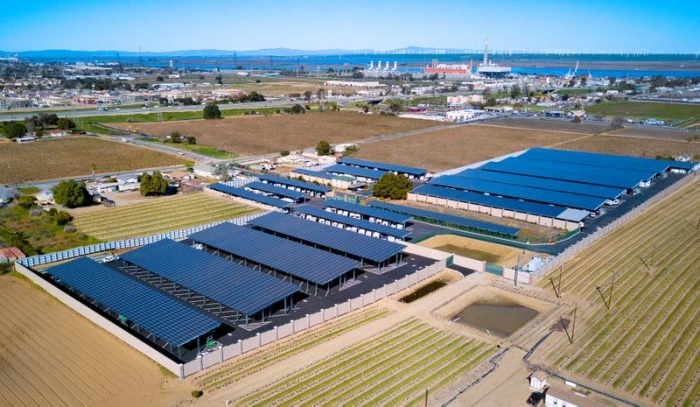 Baja designs, engineer and install prefabricated solar steel carports nationwide. We engineer to specific design criteria (from 20 lbs. live load to 175 mph wind to 90-pound snow load) to meet customers unique project requirements and specifications, providing the most cost-effective layout utilizing different steel products, cold form steel, 3 plate, hot rolled wide flange, etc. Our in-house project team of engineers, project management, certified installation crews self-perform all aspect of solar steel carport construction to deliver from initial design to project execution nationwide. Learn more at bajacarports.com.
---
Terrasmart | Booth #1104
Terrasmart powers progress by way of Augmented Reality at RE+ 2022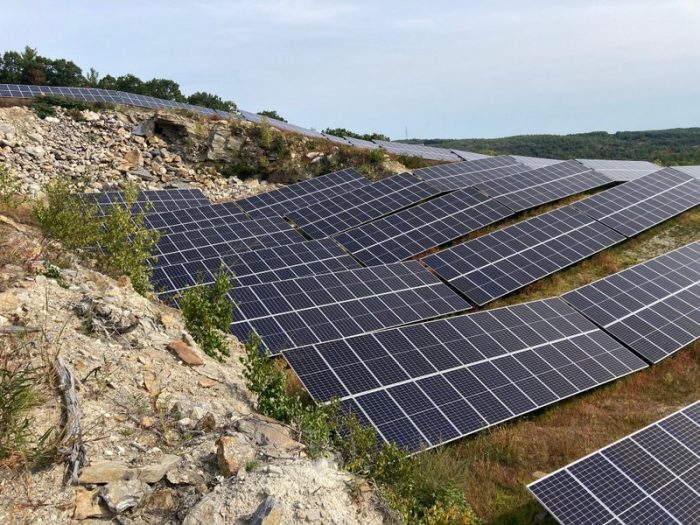 At RE+, Terrasmart will feature select products and services through the lens of Augmented Reality (AR). From project optimization to foundation selection and integrated racking to electrical wiring and installation, Terrasmart delivers true agnostic solutions to support every stage of your project's lifecycle.
GLIDE Agile and GLIDE Wave ground mount racking fit both ground screw and driven pile foundation. The AR will show how each accommodate high slopes, undulating terrain, and fewer parts allow for ease of field install.
TerraTrak, our patent pending A-frame tracker, compatible with driven pile and ground screws, allows for ultimate adjustability on all terrains. See how TerraTrak's Peakyield technology and data storing cloud provide real-time performance monitoring to maximize energy production.
Our canopy and rooftop structures presents the ability for full customization in commercial and industrial sectors. Additionally, we will showcase how our various eBOS wiring solutions perform a quick plug-and-play in the field.
Lastly, demos of SIFT, Terrasmart's Solar Instant Feasibility Tool, will be available throughout the RE+ show. This project optimization software is used for faster feasibility studies and ensures you select the right products and maximize IRR.
From start to finish, Terrasmart can guide you in every step throughout your projects' lifecycle. Learn more at Terrasmart.com.
---
CAB SOLAR | Booth #1371
Quality products with a purpose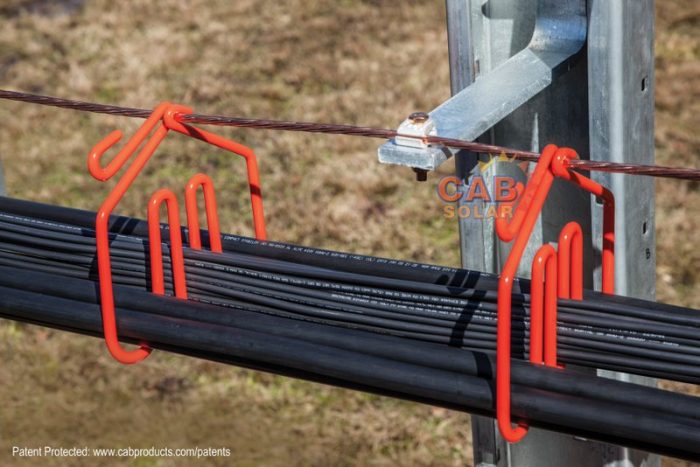 Located in Western Pennsylvania, USA, the Cambria County Association for the Blind and Handicapped provides employment and rehabilitation services to over 500 persons with disabilities and manufactures the award-winning, pioneering, patented approach for utility scale solar projects: the CAB Solar Cable Management System. Engineers rave over the custom-designed hangers along with the simplicity of the Integrated Grounding system as messenger wire acts as the EGC and GEC. Project Managers praise the simple, straightforward installation process and investors applaud the longevity and value of the products. And everyone involved admires CAB's mission: to provide quality products for customers worldwide while providing independence for persons with disabilities. The CAB Solar Cable Management System is made with the purpose to ensure reliability for our customers while we provide services for our dedicated and amazing employees. Learn more at cabproducts.com.
---
Panasonic | Booth #1438
Panasonic is helping solar professionals like you deliver best-in-class solar panels and battery storage to green-minded homeowners across America. Visit Panasonic at RE+ 2022 in Anaheim and find out the business building benefits enjoyed by Panasonic authorized installers nationwide.
Grow faster with a stronger solar + storage partner
4 MPPTs with 150% DC oversizing
AC & DC coupled battery storage with 17.5kWh capacity
Complete 25-year warranty on solar panel systems, 10 years on battery storage
Long-term brand power and support from one of America's most trusted and recognized brands
Learn more about powering the future of your business with Panasonic and take your business to profitable new levels. Head here for more info, or watch this recent Solar Builder webinar on-demand.
---
LONGi | Booth #1604
Propelling the clean energy transformation into the terawatt era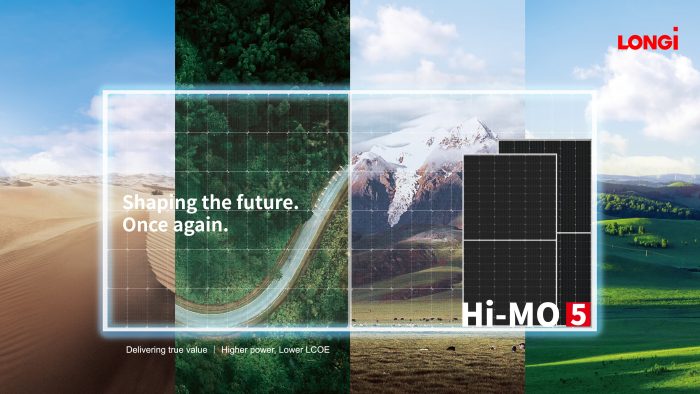 LONGi supplies high-efficiency monocrystalline solar modules to all market segments and project types in the United States. LONGi is the world's most valuable solar technology company with a market capitalization of $8.24 billion and supplies more than 80 GW of solar wafers and modules worldwide each year, about a quarter of global market demand.
As a leader in the global solar PV industry, LONGi will propel the clean energy transformation into the terawatt era through breakthrough innovation at the wafer and module levels. LONGi's quality, innovation and reliability are globally recognized and LONGi is here to support success from arrival to installation of its PV solar modules. At RE+, LONGi features its latest solar cell and module technology through the Hi-MO 5 module series. Learn more at longi.com/us/.
---
Mission Solar Energy | Booth #1674
An American module company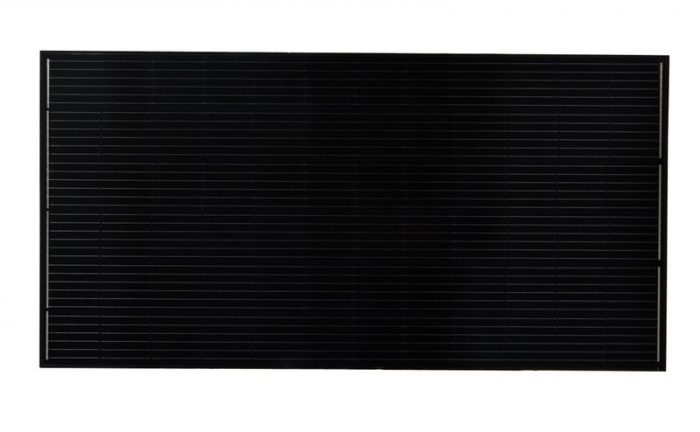 Mission Solar Energy stands alone in the solar industry as a true American brand. We're proud to manufacture on American soil—driving energy independence and investing in our San Antonio community. We extend our green philosophy to operations with an on-site solar array to reduce our manufacturing carbon footprint and recycling all non-used materials sustainably. Mission Solar Energy was born in Texas for use in the harshest environments. Our sleek black-on-black modules are rigorously tested to ensure unsurpassed quality while enduring hail, rainfall, high winds, and more. Mission Solar panels are a dependable home investment with a 25-year frame-to-frame warranty. Learn more at missionsolar.com.
---
Roof Tech, Inc. | Booth #1686
North America's trusted flexible flashing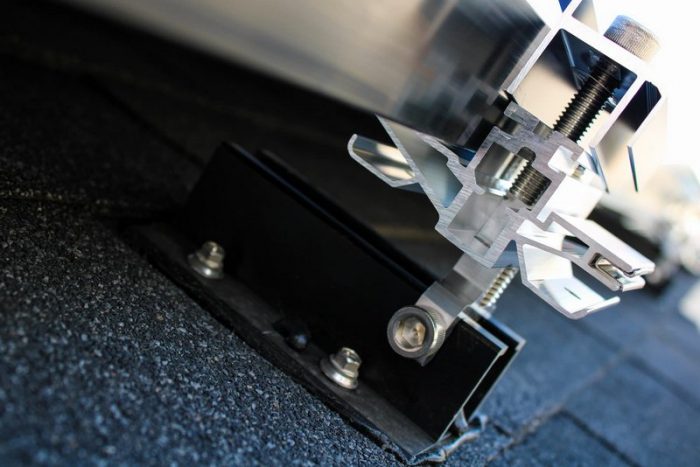 In 2013, Roof Tech introduced its innovative, flexible flashing technology with RT-Butyl, and those risks quickly faded into the past. Now, Roof Tech brings you AlphaSeal Technology for the first time to RE+ 2022. Their impenetrable sealant eliminates the need for caulking, and their team will show you first-hand how it should be your primary solution for residential solar installation. Learn more at roof-tech.us/pages/roof-techs-alphaseal-technology.
Also, download their Top 10 Reasons to Go Rail-less.
---
Sunmodo | Booth #1756
Save money on every job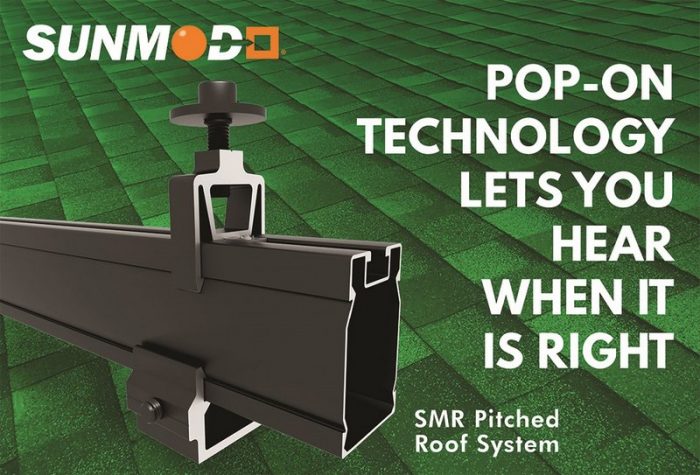 SunModo introduces the SMR Pitched Roof System, the best value pitched roof mounting system on the market. The SMR System represents a huge leap in racking technology. Optimized design makes the SMR Rails not only the lightest but also the strongest rails on the market. One tool assembly and Pop-On technology allow fast and worry-free installation. Pair SMR with one of our industry leading mounting options such as the new NanoMount and save money and time on your residential solar installations. Learn more at sunmodo.com, and in this episode of The Pitch:
---
BayWa r.e. Solar Systems LLC | Booth #1838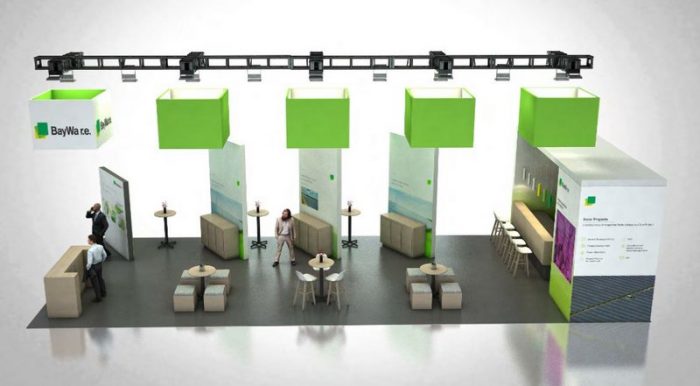 BayWa r.e. Solar Systems LLC is a leading U.S. distributor of top-tier solar and energy storage components and systems. We support residential and commercial solar companies to grow their businesses with tailored solutions for solar product procurement, forecasting and business planning, financial management, sales and marketing approaches, and technical product knowledge. Our team of solar experts is positioned across the United States making us experts in every solar market. And, our 15 warehouse locations conveniently serve solar installers, contractors, distributors, electricians, and more. Learn more at solar-distribution.com.
---
Eagleview | Booth #1850
How fast can you design a PV system? Test your skills at EagleView's booth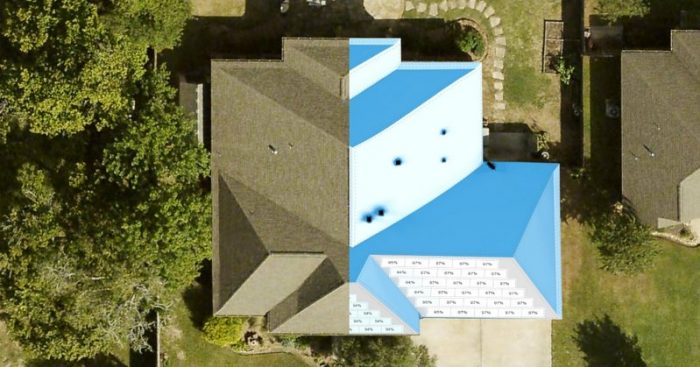 Join EagleView to test your PV system design skills using our "Tetris"-style game! Booth visitors with the fastest time to build a top-performing design will join our digital leaderboard for prizes. Plus, see how you can consistently generate top-performing solar designs in minutes using TrueDesign. Our easy-to-use PV design generator and 3D visualizer helps you sell an install-ready design from day 1, getting you to install up to 2 weeks faster while boosting your profit margins.
EagleView offers guaranteed accuracy for roof dimensions and obstructions, with a ≥ 98% accuracy for TSRF and Solar Access Values (SAV), with shade data verified by DNV and PV production calculated with PVWatts by NREL.
Access simple design summaries at the sales stage, and when you're ready for planning, upgrade your report to access full working CAD files and solar data to expedite your permitting and plan sets. Learn more at eagleview.com/re+2022, and in this Solar Builder special report: Breaking Down and Through Soft Costs.
---
AceClamp | Booth #1876, #1977
The rack that's ready when Mother Nature attacks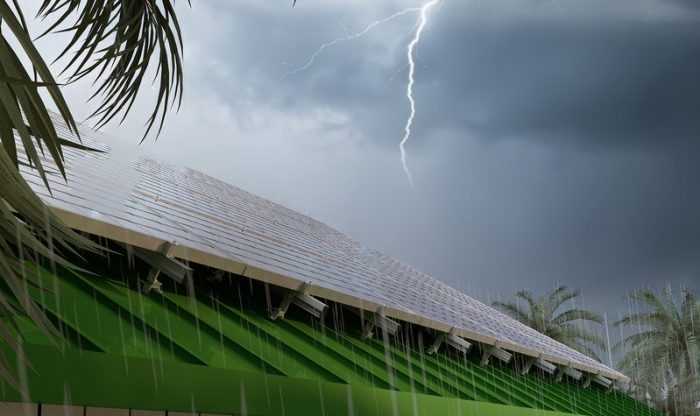 AceClamp is a manufacturer of precision-engineered snow retention and solar mounting systems, like our fast-installing rackless Solar Mounting Kits. Today, AceClamp is setting the bar in solar racking with its most recent innovative product Solar Snap. Solar Snap is an Adaptive Solar Racking System built to withstand up to CAT 5 hurricane winds and works with any of our SSMR clamps and MCP (Membrane Coated Plate) – making it an ideal solution for almost any roof type. Solar Snap uses our ever-popular, patented, non-penetrating, fully-assembled Ace clamps. Assembly is a breeze, just snap-in pre-assembled components along the rail and secure. Our fully-assembled component groups get you off the roof faster, while our unique, cross-platform system adapts to all roof types creating less inventory to maintain. Learn more at aceclamp.com.
---
EKO Instruments | Booth #1886
NEW MS-80SH Class A Pyranometer with integrated dome heating now available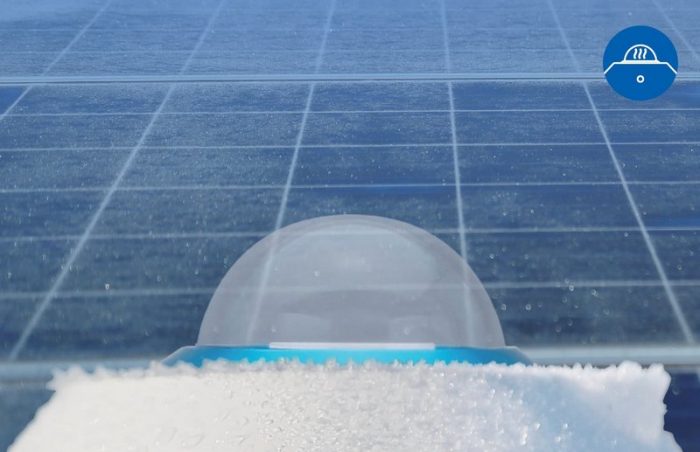 The MS-80SH with Integrated solid-state dome heating for active dew and frost resistance delivers the lowest power consumption of any ISO 9060:2018 & IEC 61724-1 Class A compliant heated pyranometer. With a state-of-the-art thermopile detector, quartz diffusor technology, S-Series internal diagnostics, superior low zero-offset behavior, surge protection, digital Modbus 485 RTU and SDI-12 interfaces, plus a 5-year warranty, 5-year calibration interval, ultra-efficient <1.5W total power consumption and app-controlled on/off dome heating system; the MS-80SH is ideal for any application relying on value, accuracy, speed and reliability.
Made in Japan, chosen by professionals across the USA. EKO-designed sensors are built to the highest possible quality and production standards with certified quality management and ISO/IEC 17025 calibration for all pyranometers and pyrheliometers. Our sensors, including the S-Series range of pyranometers, are industry and ISO 9060:2018 class-leading, valued worldwide for unbeatable quality, accuracy, and reliability. With competitively priced products and services for every solar, and renewable energy project and application, find your solution at eko-instruments.com.
---
Continental Control Systems | Booth #1960
Energy and power metering systems

CCS specializes in high accuracy, PV production, consumption and export limiting power metering equipment. New Current Transformers highlighted at SPI will be the improved revenue-grade ( ANSI C57.13 Class 0.6 and Class 0.3 ) ACTL split-core current transformers, (0.2% and 0.3%), and a new line of flexible Rogowski coils with integrated signal conditioning for easier installation. Revenue Grade metering features include SunSpec compliance, UL 2808, and ANSI C12.20 accuracy. CCS now offers a variety of standard and custom UL 508 Certified NEMA enclosures and a complete offering of multi-channel, multi circuit metering systems. Learn more at ctlsys.com.
---
Canadian Solar | Booth #2204
Canadian Solar debuts sleek, flexible, all-in-one residential energy storage system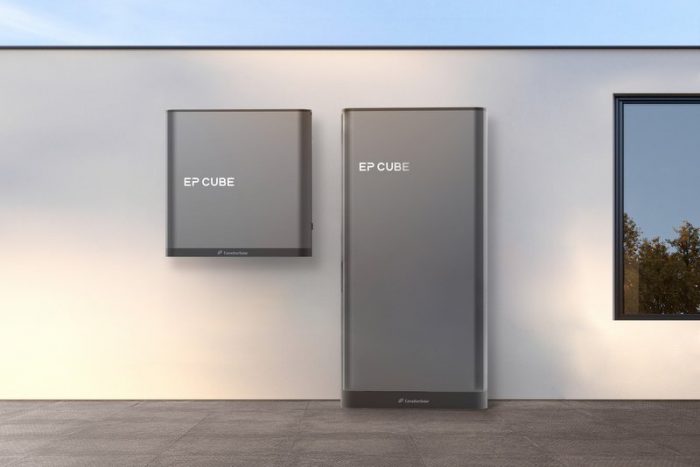 Canadian Solar's new EP Cube is a flexible, intelligent full-home home energy storage solution that is one of the most powerful systems on the market, powering an entire home with a maximum capacity of 120 kWh for storage and 45.6 kWh for output. Weighing in under 70 pounds per unit, the EP Cube is a fraction of the weight and size of other products, which results in lower costs and installation times. The thin, all-in-one design provides users with a seamless, real-time transfer to full backup power to provide greater energy resilience at all times. The EP Cube system consists of a Smart Gateway which works for home power generation and consumption management by connecting with utility grid, PV, storage device and home appliances. The product is user-friendly, with real-time energy consumption monitoring capabilities via the EP Cube app Learn more at canadiansolar.com.
---
AIONRISE | Booth #2254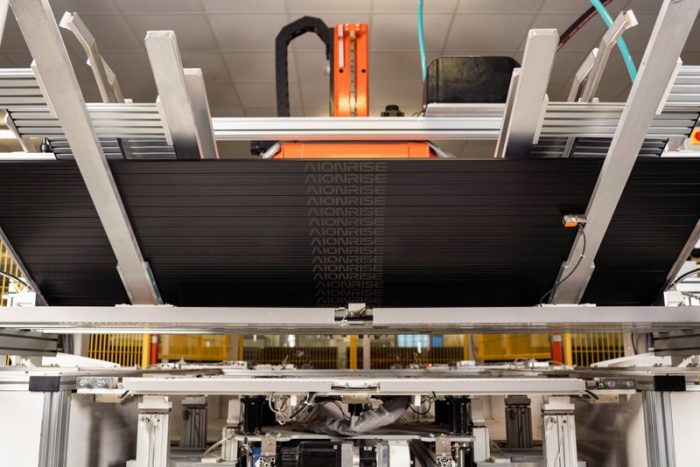 AIONRISE Holding Inc. (Delaware, USA) owns fully automated solar panels manufacturing located in Georgia. The factory was built by Swiss and German PV technology companies with an annual capacity of 500MW. AIONRISE premium quality PV modules are manufactured using leading European-made components and are TUV, UL certified. The priority of our technology is to provide the best return on investments to our customers lowering the down levelized cost of energy generated by PV systems. We test all components of our bill of materials, and each solar panel to comply with the highest standards of power output and long-term durability in real, harsh conditions. Learn more at aionrise.com.
---
SolarEdge | Booth #2416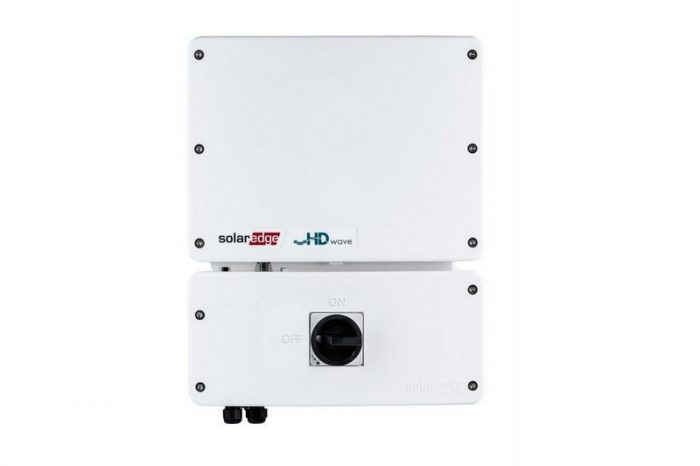 SolarEdge Home is a smart energy ecosystem that enables homeowners to optimize their solar energy production while managing usage and storage. This integrated solution brings together solar, batteries, EV chargers and more to harvest more energy from the sun, yield record-breaking energy efficiency and maximize a homeowners investment with up to three days-worth of extra solar power each year. The complete ecosystem is managed through the mySolarEdge app and includes the SolarEdge Home Hub Inverter, SolarEdge Power Optimizers, SolarEdge Home Battery, and a SolarEdge Home EV Charger. Additional solar and smart energy devices can also be added to the system as a homeowner's needs evolve to further increase backup capabilities and limit energy interruption.
Designed for large ground-mount installations, the SolarEdge utility scale solution includes 330 kW inverter and H1300 Power Optimizer, ideally suited for both virtual central and distributed configurations. This solution offers reduction of LCOE due to SolarEdge's DC optimized architecture with module-level MPPT, ideally addressing module mismatch, plus 200% DC oversizing, built-in PID rectifier and full active and reactive power production up to 122°F. Additionally, with continuous and granular module-level site visibility, asset managers can easily monitor the health of the plant with pinpointed precision, so repairs can be conducted quickly and more efficiently. For more, visit solaredgehome.solaredge.com/
---
GoodWe | Booth #2604
Superior residential and commercial energy solutions
With more than 3 million units and 38 GW of capacity installed worldwide, GoodWe is no stranger to PV. Our more than 3,600 employees have been hard at work to showcase the latest in solar and storage technology at SPI 2022 in Anaheim, CA. GoodWe solutions are consistently top ranked by Wood Mackenzie, TÜV Rheinland and EuPD just to name a few, so this year's SPI is sure to impress.
Among the groundbreaking products featured at SPI will be the A-ES series from GoodWe, which offers installers and homeowners a better solution for residential PV and storage. Its intelligent design optimizes energy production while eliminating the need for complex and costly module-level power electronics. This next-generation split phase hybrid inverter also features:
Power classes from 5-9.6 kW
4 MPPTs with 150% DC oversizing
Integrated AFCI and rapid shutdown transmitter
Storage options for energy management and backup power
Learn more at en.goodwe.com.
---
Ginlong Technologies | Booth #2650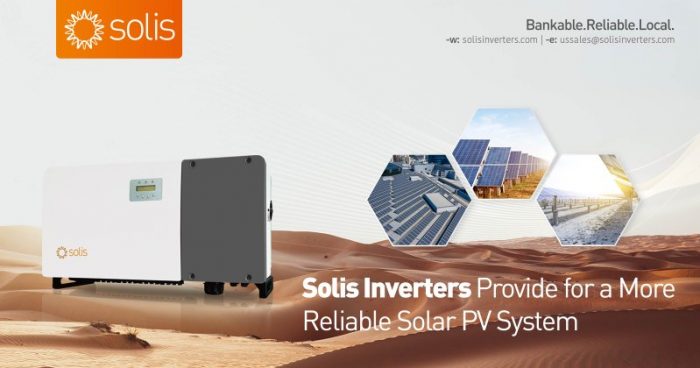 Established in 2005, Ginlong Technologies is one of the largest manufacturers of PV string inverters. Presented under the Solis brand, the company's portfolio uses innovative string inverter technology to deliver first-class reliable products that have been validated under the most stringent international certifications. Equipped with a global supply chain as well as world-class R&D and manufacturing capabilities, Ginlong optimizes its Solis inverters for each regional market, servicing and supporting customers with its team of local experts. For more information on how Solis delivers value while maximizing reliability for residential, commercial, and utility customers, visit www.solisinverters.com.
---
Snake Tray | Booth #2782
Innovative cable management for solar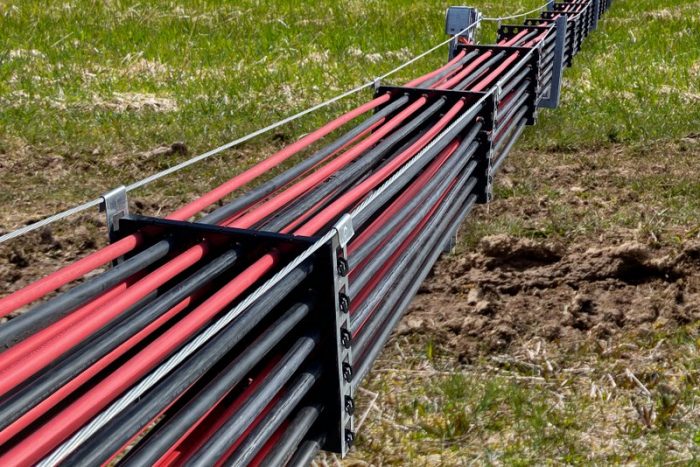 Visit the Snake Tray booth to learn about our solar cable management products that offer the most cost-effective solutions for utility and commercial grade installations in today's market. Our products are designed with labor and material saving features. The new patented Solar Snake Max XL™ open air, above ground, solution offers a multitude of advantages with its easy snap together components, no trenching requirements and no need to derate cables. Learn how Solar Snake Max XL™ open architectural design keeps the cables cooler allowing for an up to 8% increase in energy harvesting.
We also offer a selection of other cable management products including commercial roof-top hand bendable trays which allow multiple entrance and exit of cables which are ideal for the various applications and offers greater versatility over conduit. Let Snake Tray manage all your cables management needs from the module to the inverters. Snake Tray Products are proudly made in the USA. Learn more at snaketray.com/product-catalog/solar-snake-tray/
---
Voltage, LLC | Booth #2820
Innovate, develop, deliver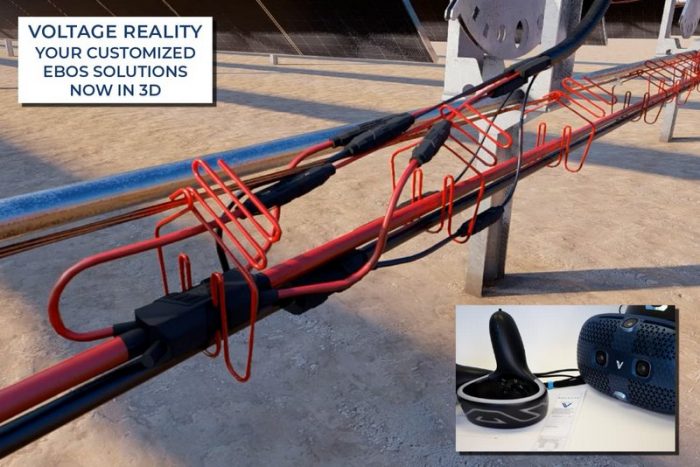 Voltage, LLC is a utility scale EBOS solutions provider based in Chapel Hill, NC. Voltage is a combination of professional discipline, innovative focus, and agility that is responsive to the needs and recommendations of its customers. The team at Voltage is engaged from pre-construction, customized engineering and manufacturing through to the delivery and installation of every project supplying over 12GW of products nationwide.
Innovative strategies are implemented consistently to exceed industry standards and create leading edge technologies that reduce costs and installation timeframes. Voltage utilizes state-of-the-art 3D rendering/modeling programs in a variety of applications. Visit them at RE+ to experience "Voltage Reality" with customized VR designs that enable you to "be onsite" before the first wire or panel is installed. New-to-market products such as the Voltage LYNX trunk bus system and their revolutionary aluminum extensions product, ALEX, are leading the way as Voltage becomes a more sought-after solar wire provider. Visit voltage-llc.com.
---
APsystems | Booth #2838
APsystems maximizes 3-Phase power with QT2 C&I microinverter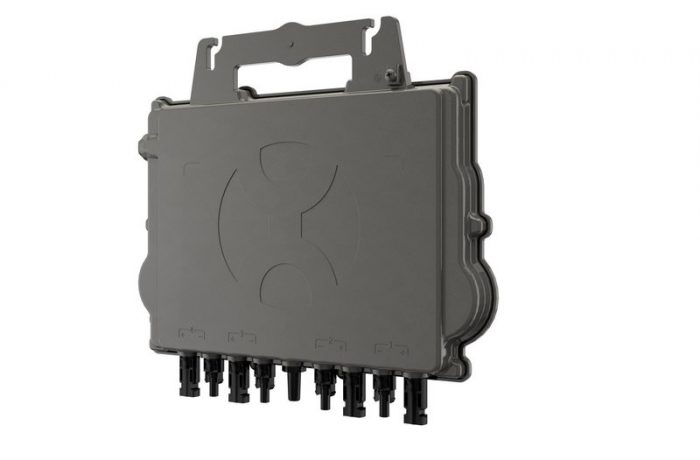 APsystems is introducing its new 3-Phase microinverter for C&I applications at this year's RE+ International show. The new QT2 connects to up to 4 PV modules, is rapid shutdown and UL 1741 SA (CA Rule 21) compliant and comes in 1728W (208V) and 1800W (480V) output models, maximizing energy production while providing all the benefits of modular-level power systems (MLPE). A new cooling topology allows the QT2 to reach unprecedented levels of high efficiency power conversion while embedded 2.4GHz ZigBee wireless communication provides high speed data transfer of production data. Solar installers can now offer their C&I customers all the benefits of MLPE in an easy-to-install, plug-and-play, native 3-Phase microinverter package. Learn more at apsystems.com.
---
IronRidge | Booth #3064
Everything installers need under one roof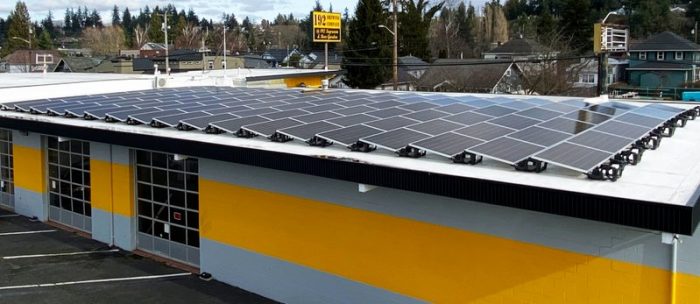 Come see the wide array of solutions for pitched roof (comp, tile, metal), flat roof (attached and ballast) and ground mount applications. New products this year: QuickMount JayBox solar junction box and IronRidge Contour array trim kit. Also featured is an end-to-end solar project management solution set from proposal to permit pack, and a free-to-installers Certification Program designed to train and deploy the solar heroes of tomorrow. Learn more at IronRidge.com.
---
Pylon Technologies Co., Ltd. | Booth #3120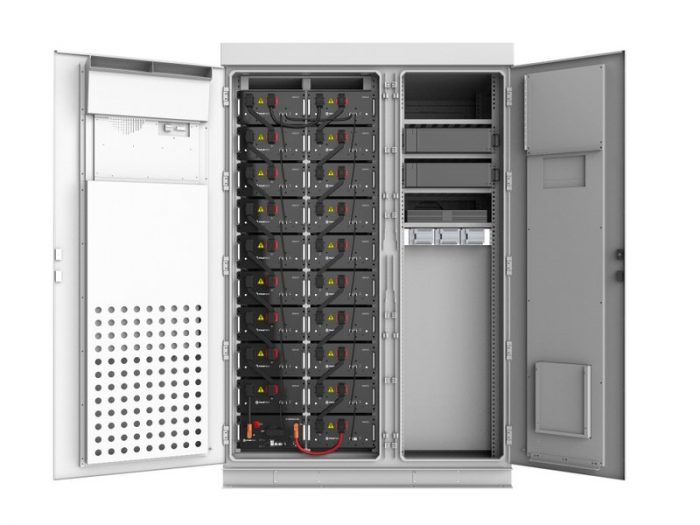 Pylontech is a dedicated vertical integrated BSS (battery storage system) manufacturer, by consolidating our expertise in electrochemistry power electronics and system integration, along with exceedingly high-quality standards, we have been providing reliable and affordable ESS battery products and solutions to the global market and have been significantly contributing to a 7-years increasing rate by double, enabling our market position as one of the top suppliers of lithium battery storage worldwide.
We are always finding ways to give the customer full value while maximizing their best ROI on energy storage solutions. Learn more at en.pylontech.com.cn.
---
Rolls Battery Engineering | Booth #3230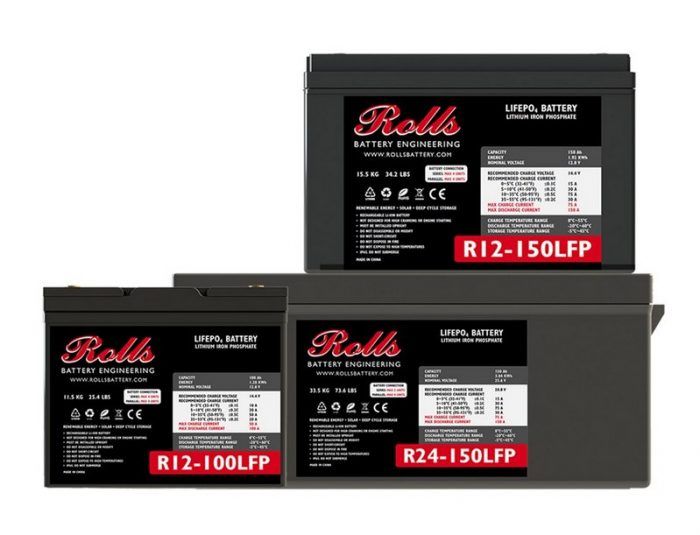 Chosen by Renewable Energy industry professionals and customers worldwide, Rolls premium deep cycle batteries provide dependable, long-lasting energy storage, offered in a wide range of voltage and capacity options. Used in small to large-scale off-grid, grid-tied and backup power applications, Rolls full range of 2V, 4V, 6V, 8V & 12V deep cycle models offer dependable, long-lasting performance in a variety of capacity options. With a reputation spanning over six decades, Rolls traditional flooded lead-acid, maintenance-free VRLA AGM-S, AGM-R & GEL batteries and new LiFePO4 lithium models are known to deliver exceptional cycle life and superior quality. Learn more at rollsbattery.com.
---
Yotta Energy | Booth #3648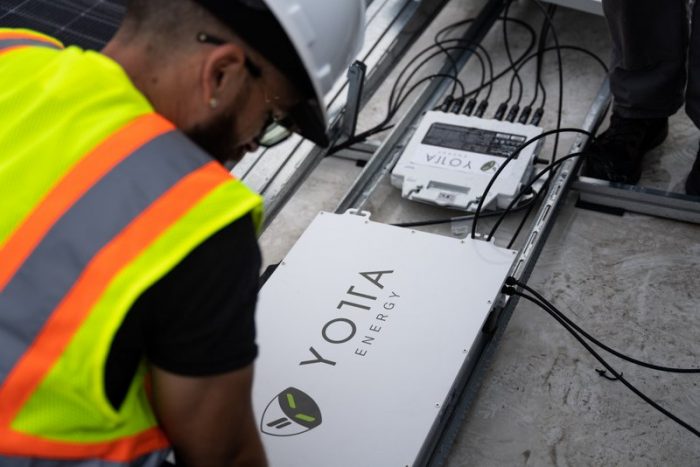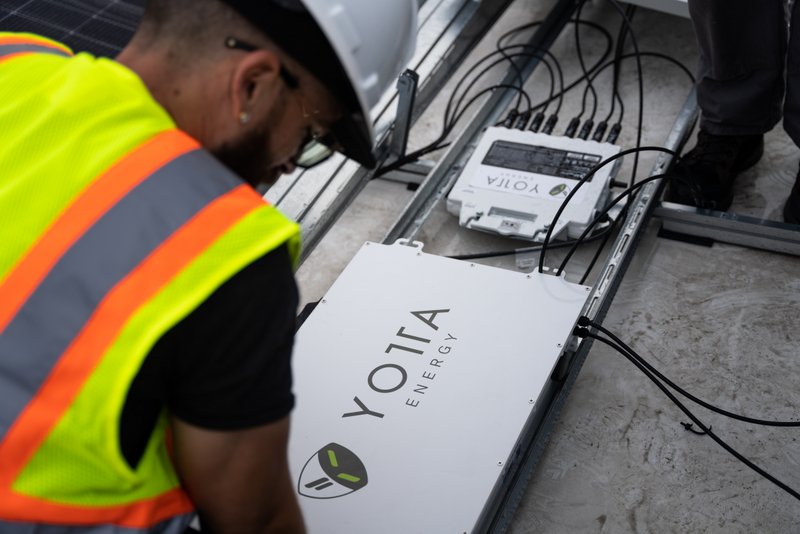 Yotta Energy has created a modular battery storage solution called the SolarLEAF. At about the size of a briefcase, it's designed to integrate neatly into solar PV racking, directly behind a solar module. The SolarLEAF offers a PV-Coupled architecture that's the first truly integrated solar + storage solution. With its patented thermal management, the SolarLEAF can be installed outdoors without the need for a separate building or container. This significantly reduces total installed costs for solar + storage applications, solving a huge market need for C&I customers. Learn more at yottaenergy.com.
---
SimpliPhi Power | Briggs and Stratton | Booth #3680
SimpliPhi Power, a Briggs & Stratton company, is back at RE+ and bigger than ever! Our 50 x 40 booth will feature three onsite Elite IQ technical training sessions each day. A 3D-LCD screen will create opportunities for guests to interface with SimpliPhi Power's portfolio of energy storage solutions with real-time demonstrations of how our new SimpliPHI ESS 6 kW Hybrid Inverter, SimpliPHI 4.9 kWh Battery, and EnergyTrak mobile app optimize monitoring and control for residential and commercial systems. We will have a new-product kick-off cocktail hour, a conference room for private meetings with partners and plenty of comfortable seating with informative displays. Come celebrate with The Pioneer in Lithium Ferro Phosphate (LFP) energy storage solutions. Learn more at simpliphipower.com/landing-page/simpliphi-ess/
---
Hellermann Tyton | Booth #3726
The pioneers of solar cable management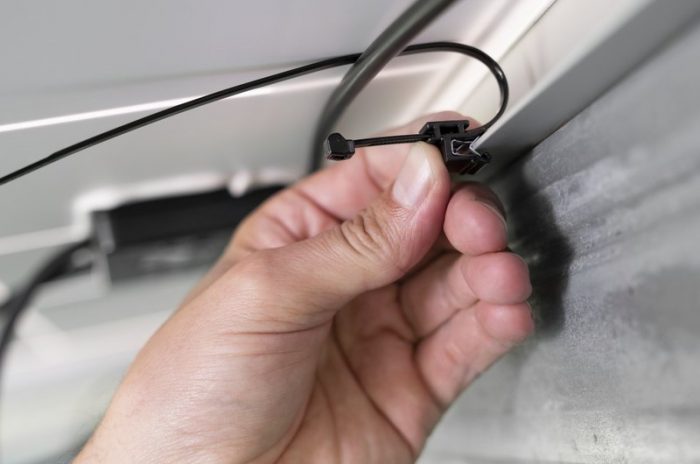 Stop by to get your hands on the most trusted wire bundling, securing, routing, protection and identification solutions in the solar industry. From application-specific products, like our Series 6 fasteners, to safety labeling that outlasts the competition in extreme weather, our impact on the solar market is unmatched. The HellermannTyton Solar Team spends time in the field – walking through solar farms with installers, engineers and owners – observing failed wire management systems and gathering insights that will lead to unprecedented improvements.
Our proprietary materials resist degradation through any weather and temperature extremes. Our designs withstand movement from trackers as well as wind. We take into consideration the repetitive nature of installation and reduce the potential for strain. And we make sure, above all else, that our parts will perform safer and longer than alternatives. Learn more at hellermann.tyton.com.
---
Tigo Energy | Booth #3770
Design flexibility with pure signal technology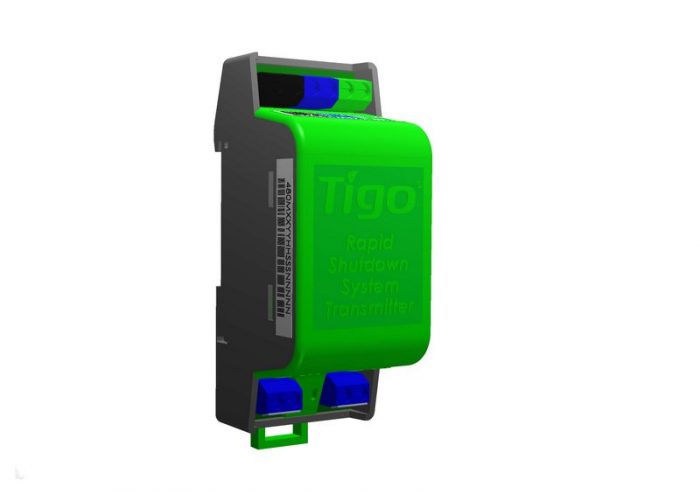 Pure Signal™ technology for Tigo RSS Transmitters is designed to enhance powerline communication (PLC) signal quality, Pure Signal technology reduces the impact of electromagnetic interference in large-scale solar systems. Built on patented advanced rapid shutdown technology, Tigo RSS Transmitters with Pure Signal technology pair with an industry-leading list of third-party solar inverters, deliver a new level of design and installation flexibility for solar installers and EPCs, and enable significant reductions in balance of system (BOS) and labor costs.
The Tigo RSS Transmitter with Pure Signal technology is designed to serve Tigo customers who deploy increasingly large and complex systems for the commercial and industrial solar markets. Disturbances in PLC signals, often referred to as 'crosstalk,' can result in reduced effectiveness of system communications functions in large-scale systems. With Tigo Pure Signal technology, cable runs from different circuits or adjacent inverters will no longer risk PLC signal disruption. Learn more at tigoenergy.com.
---
LS Energy | Booth #3820
Charging forward with energy storage solutions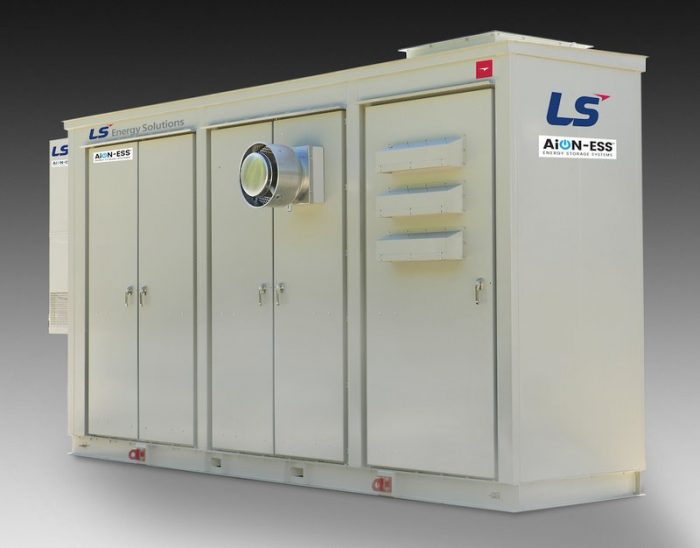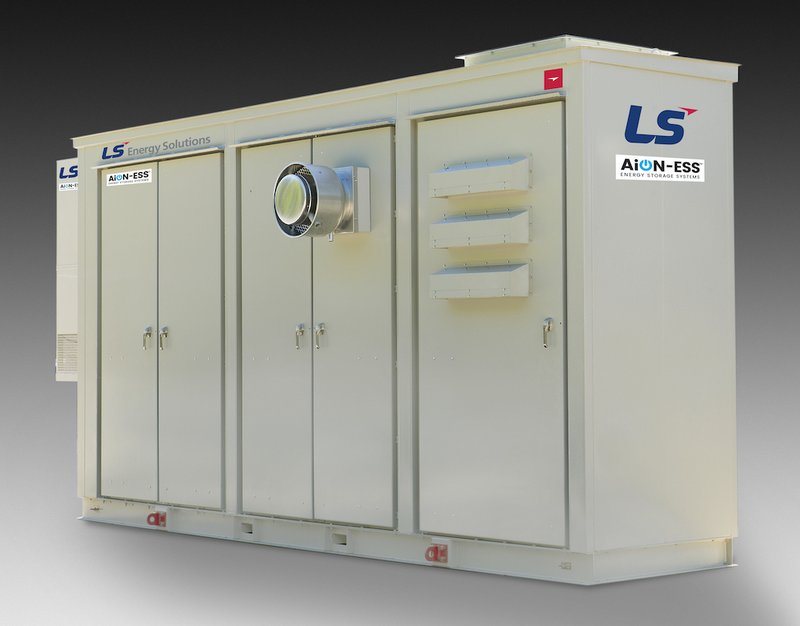 LS Energy Solutions, an LS Group company, is a leading provider of grid-connected energy storage solutions. From the first grid-connected lithium-ion storage system in the U.S. to now having over 1 GW deployed across 270+ projects, LS Energy Solutions has over 15 years of experience innovating energy storage and related technologies. At RE+, visitors to the LS Energy Solutions booth can learn about their flagship product, the AiON-ESS, a flexible, modular AC energy storage solution for 1-hour to 6-hour applications. Attendees can also learn more about the BRiC bidirectional string inverter, as well as the various projects in North America where LS Energy Solutions has deployed its products. For more info, visit www.ls-es.com.
---
Sollega | Booth #3847
Sollega is first C&I racking manufacturer to achieve UL3741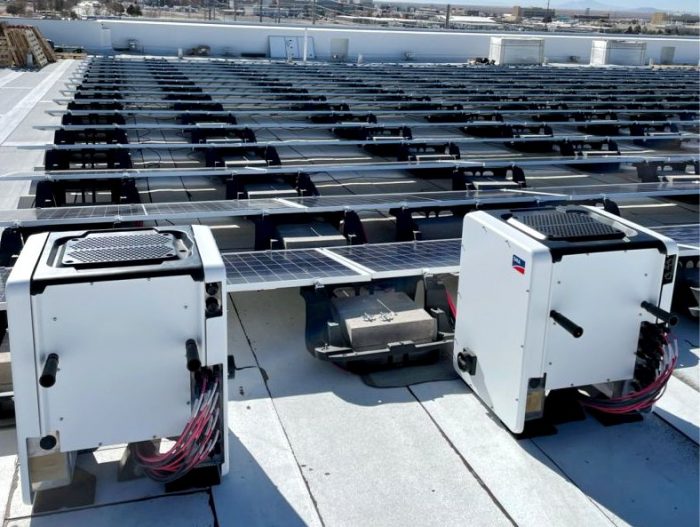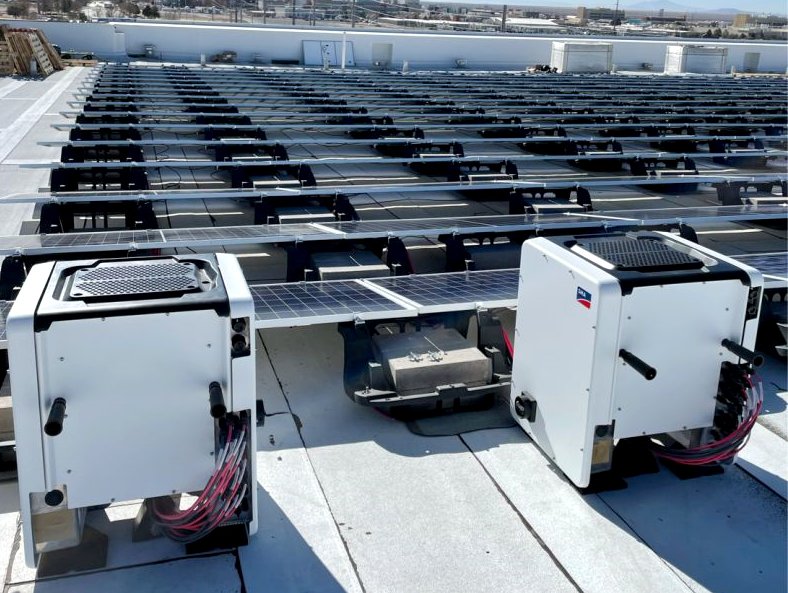 The Sollega/SMA system is officially UL3741 PVHCS certified. Sollega's FR510 Polymer Ballasted Racking when installed with SMA Core1 inverters now meets rapid shutdown requirements without the need of module level power electronics or optimizers (MLPE). Expected savings of $.08-10/W and 1/3 the number of connections. Learn more at Sollega.com.
---
Paired Power | Booth #4144
Fast, flexible EV charging without the wait of interconnection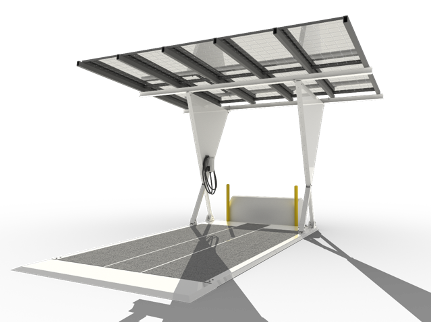 While conventional solar canopies can take years to install and grid connect, Paired Power is reducing their construction and utility costs with its new pop-up, solar, EV charging canopy, called PairTree. Suitable for multiple applications, it's an excellent solution for temporary or emergency power, public, fleet, and workplace EV charging. PairTree installs in a day and delivers renewable power immediately. PairTree's modular design is available in 5 kW units and uses 10 bifacial solar panels each. With EV charging as one of the primary use cases, the PairTree is designed to ensure continuous daily operations by regulating and optimizing EV charging loads to deliver up to 75 miles of daily range to an EV, well above the U.S. daily commuter national average of 37 miles. For greater resiliency and reliability, the PairTree also supports up to a 40 kWh LFP battery, extending the daily range delivered up to 230 miles. Learn more at pairedpower.com.
---
Lumin | Booth #4154, #4255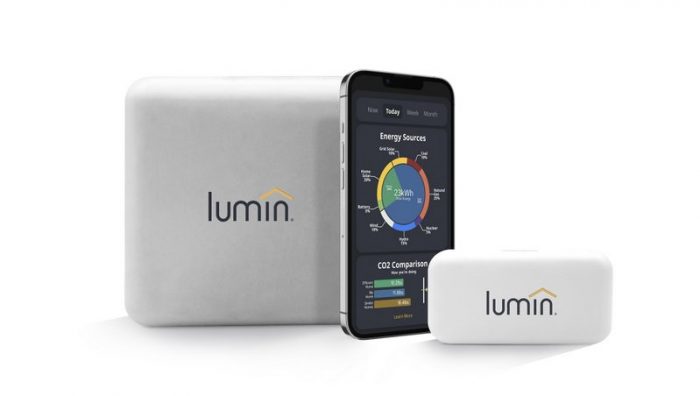 New Lumin Edge gives homeowners total control and optimization of energy use at an affordable price
Lumin Edge is a home-as-a-grid platform that manages both energy supply and demand to maximize homeowner's benefits. The system can be installed and configured for an individual home needs within minutes with its flexible, modular hardware design allowing homeowners to focus on appliances that matter the most. Lumin Edge automates energy management based on homeowner's preferences, grid energy prices, carbon footprint, energy availability, and onsite solar and energy storage.
We recognize that customers are not the same, so we've created a flexible, seamless, and easy to install product for any size residence. Customers can connect as many circuits and appliances to Lumin Edge energy platform as they need and can expand their system over time. With the low entry price point, Lumin Edge brings a unique financial value proposition to the mass market segment that has been excluded from the broader energy transition. Learn more at luminsmart.com.
---
Mechatron Solar Inc. | Booth #4231
Check out the M18KD Dual Axis Tracker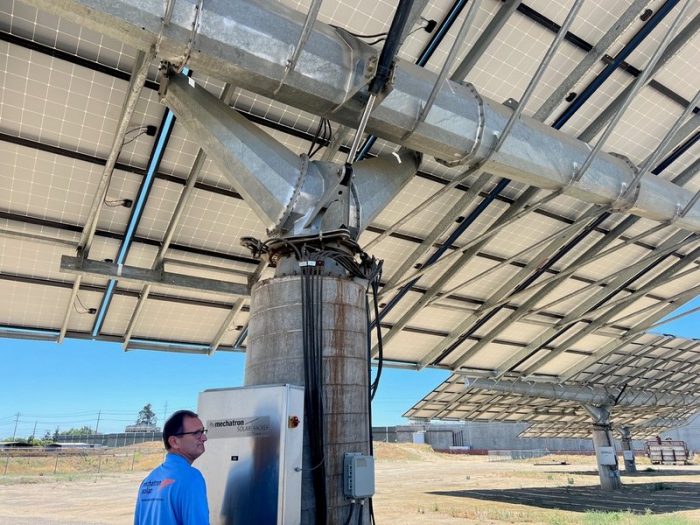 Mechatron Solar will be demonstrating a working model of its patented M18KD Dual Axis Tracker at Booth 4231 the 2022 RE+ solar trade show September 19-22 at the Anaheim Convention Center. The unique tracker supports 90 panels on a single mast, with the highest energy yield and smallest ground footprint in the industry. With a 15-foot tall solar panel table, the tracker is ideal for carports, wineries, and other constrained sites.
With bifacial solar panels, the M18KD tracker has demonstrated an energy yield boost ranging from 13% to 23%. Mechatron now produces a version of the M18KD that can withstand windspeeds of at least 135 mph.
Mechatron recently completed a Black & Veatch Bankability Report and is certified to the UL 3703 Tracker Standard. The company warranties 99.6% uptime performance, based on 90 MW of commercial, industrial, and utility-scale installations in Europe and North America over the past decade. Learn more at mechatron-solar.com.
---
Xendee | Booth #4581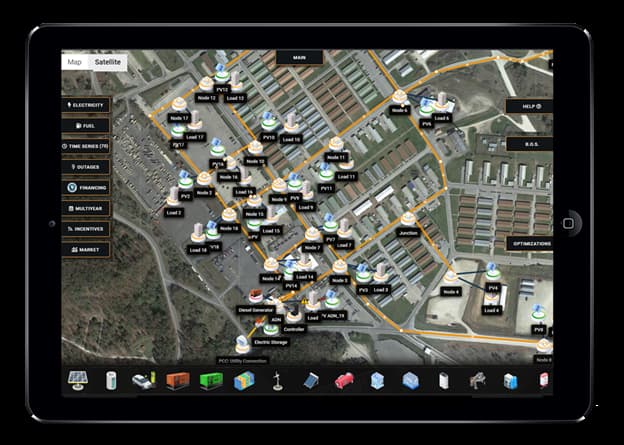 Xendee takes microgrid and DER design from manual to automatic in minutes instead of months
Xendee develops software that cuts design costs by up to 90 percent for developing and operating microgrids, distributed energy resources, and EV fast-charging stations. Through managing the design and operation of the system their bankable decision-making software helps customers strengthen energy resilience, decarbonize assets, and confidently meet Scope 1 & 2 emissions goals and net-zero commitments while also targeting the fastest return on investment.
Xendee cuts through the uncertainty of conventional methods and creates an environment for rapidly developing advanced distributed energy projects even with multiple nodes like a military base or sites using a wide variety of energy technologies. Projects can also be optimized behind organizational goals like resiliency, cost savings or emission reduction and each optimization generates a report that can be used by CFO's and engineers alike to make the right investment decisions at the right time. Learn more at xendee.com.
Listen to more in-depth conversations on Solar Builder's YouTube channel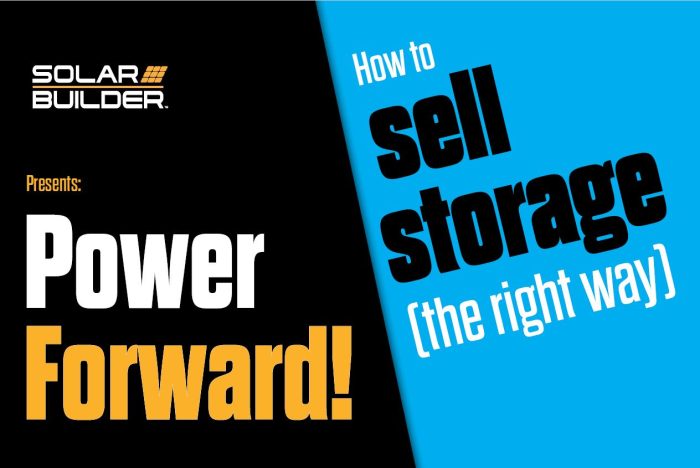 Our most popular series include:

Power Forward! | A collaboration with BayWa r.e. to discuss higher level industry topics.
The Buzz | Where we give our 2 cents per kWh on the residential solar market.
The Pitch | Discussions with solar manufacturers about their new technology and ideas.
Tags:
RE+