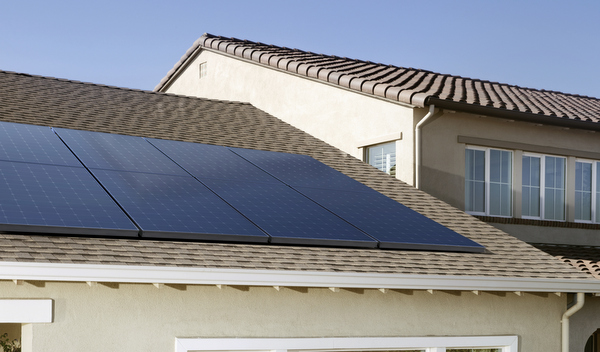 SunPower introduced its Equinox system in the United States — a residential solar solution where every major component was designed and engineered by SunPower to work together. Similar to its Helix commercial concept, SunPower believes the total configuration achieves greater overall efficiency and system results.
Key SunPower Equinox elements:
High-efficiency SunPower solar panels, including the X22, which delivers greater than 22 percent efficiency and 70 percent more energy than conventional solar panels from the same space over 25 years. Because SunPower panels are efficient, fewer are required relative to a conventional system with the same output capacity.
SunPower microinverters, which are integrated into each solar panel at SunPower's factory rather than attached by hand on rooftops as with conventional solar systems. SunPower microinverters are specifically designed for SunPower panels, and enable each panel to operate at peak performance independently. SunPower microinverters also allow for system designs that safely conceal wiring behind walls and under roofs, eliminating a need for visible conduit.
RELATED: Panasonic's new residential PV modules achieve 36 percent higher yield 
The low-profile, all-black SunPower InvisiMount mounting system, engineered to be hidden beneath solar panels and hardly seen. It installs on rooftops quickly and easily due to its pre-assembled and intuitively designed components.
SunPower's EnergyLink ecosystem, a Smart Energy management platform that tracks energy production and consumption in real time. The hardware is smaller than a shoe box, combines six devices into one elegantly designed SunPower unit. Preconfigured wiring inside expedites both system installation and commissioning. The software offers an intuitive user interface, empowering homeowners to set energy goals and take control of their energy future.
An 25-year product and power warranty for the entire solar array consisting of SunPower solar panels, the factory-integrated SunPower microinverters, and the SunPower InvisiMount mounting system.