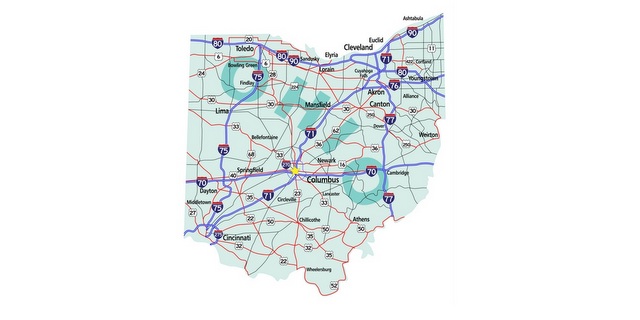 The Public Utilities Commission of Ohio (PUCO) is kicking off a series of four public hearings around the state over the next two weeks to get public input on AEP Ohio's proposal to more than double the 'fixed charges' residents must pay on their electric bills each month. Fixed charges are the portion of the electric bill consumers pay regardless of what volume of electricity they use, a billing tactic that especially disadvantages those who use the least energy, families who can least afford to pay more, and households that want to support or invest in efficiency upgrades or solar.
PUCO hearings on the AEP fixed charge proposal will also be held in Marietta and Columbus, and commissioners have already been hearing on the issue in writing from concerned residents.
"If my electric bill with AEP rises, it reduces from my budget of food, medication, hospital bills, treatment costs, clothing and any other expense you'd expect to have as a mother," wrote Michelle Peterson, an AEP customer from the Columbus area. The recent post What Ohioans are saying about fixed charge hikes proposed by electric companies provides additional quotes from letters submitted by Ohio residents to the PUCO on the AEP fixed charge proposal, as well as additional background on the issue.
RELATED: Utilities are dramatically increasing investments in distributed energy 
Around the country, utility proposals for increases in mandatory fixed charges are largely being rejected or dialed back by utilities commissions. In Ohio, AEP isn't the only utility in the state pushing to raise mandatory fixed charges. Here's a full roundup:
• AEP Ohio wants to more than double its fixed monthly charge – up to $18.40 a month.
• Duke Energy Ohio wants to nearly quadruple their fixed fee – up to $22.77 a month.
• Dayton Power & Light has a proposal to triple its fixed charge.
• FirstEnergy is expected to announce a fixed-fee hike proposal soon.