The following is an article from the Jan/Feb 2017 edition of Solar Builder magazine. Are you a subscriber? Get your FREE print subscription to pass around the office, or save a tree and sign up for the digital edition. Also free.
Ever since the results of Nov. 8, there has been rampant speculation about what Donald Trump's presidency means for the solar industry. Will he side with his climate denier instincts and regressive energy campaign job promises? Will his "business man" side see the jobs created in the industry and further the work of the Obama administration? We know that no one can really predict what will happen, but with the inauguration taking place this week, we wanted to rerun some of the most reasonable forecasting logic we have at this time.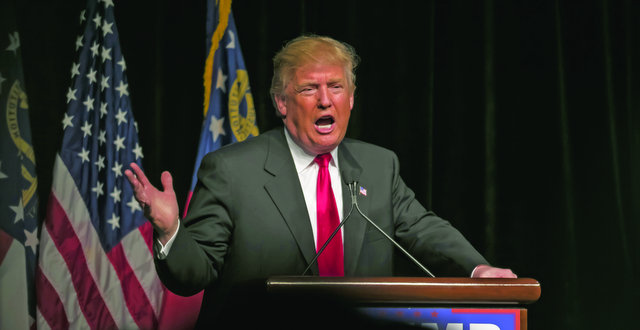 MJ Shiao at GTM Research spoke to us prior to releasing their post-election US Solar Market Insight report, but he made sure to note that all updates in that report would be due to market changes themselves and not any Trump administration factors.
"First and foremost, we don't know what Trump will actually implement in his proposed energy policies so we [and everyone else] can't say definitively what the effect will be," Shiao said. But here are things to keep an eye on:
Dissolution or non-enforcement of the Clean Power Plan. "Since this was done through the EPA, the Clean Power Plan could be scuttled or simply not enforced by the Trump administration. That means we'll likely see fewer plant retirements due to carbon emissions and less impetus for the procurement of utility solar. Since the targets don't really begin until the start of the next decade, this is a longer term dampener."
In its forecasts, GTM has CPP as an upshot driver, but it's not built into its base forecasts.
ITC rollback. "The general consensus is that the ITC could be threatened in a comprehensive tax reform package. However, because it would be legislative driven, it's more difficult to enact and more difficult to gauge as far as viability. We're also keeping an eye on the proposed storage ITC. What we've heard early on is that there's little interest by the new administration in pushing this through."
Tariffs/duties on Chinese commodities and trade deals. "One of Trump's promises was a tariff on imported Chinese goods. Within solar hardware, we already have duties on cells, modules, aluminum and steel — and in many cases, these tariffs are being sidestepped by suppliers through reorganized supply chains. It's difficult to imagine that new tariffs would have much additional impact on solar costs. Similarly, a rejection of the Trans-Pacific Partnership would eliminate an avenue for removing existing tariffs on Chinese modules and also eliminate some vague, broad encouragement of collaboration on cleantech [although no one really knows what that would have looked like]."
RELATED: 3 reasons Donald Trump won't kill the solar industry 
To reiterate, none of those bullet points fundamentally changes GTM's view on the U.S. market, according to Shiao. Most of the near-term drivers will continue to be rooted in state-level policies, net metering reform and the market conditions overall (e.g., national installer weakness and rapidly declining module and system prices).
The biggest immediate loss for the industry is in its certainty. A number of U.S. solar companies have already witnessed a decline in stock value, including First Solar and SunPower Corp., while coal stocks have received a boost. This is the main cause for GlobalData's concern. Previously, GlobalData projected that renewables excluding hydropower would be the fastest growing power source in the U.S., increasing to an installed capacity of 216 GW by 2025, but this is now subject to change depending on the new government's energy policies.
"Obama's Clean Power Plan was an historic measure aimed at reducing carbon emissions from power plants and working toward addressing climate change," says Sneha Susan Elias, GlobalData's Analyst covering power. "By stark contrast, Trump has expressed skepticism about climate change and voiced his opposition toward environmental regulation during the election campaign, pledging to exit from the Paris climate change agreement and focus on boosting energy production from coal, oil and natural gas."
But Elias notes: "The Paris agreement became law on Nov. 4, 2016, prior to the naming of the new U.S. president, and this could make things difficult for Trump's campaign pledge to revoke the country's inclusion in the contract."