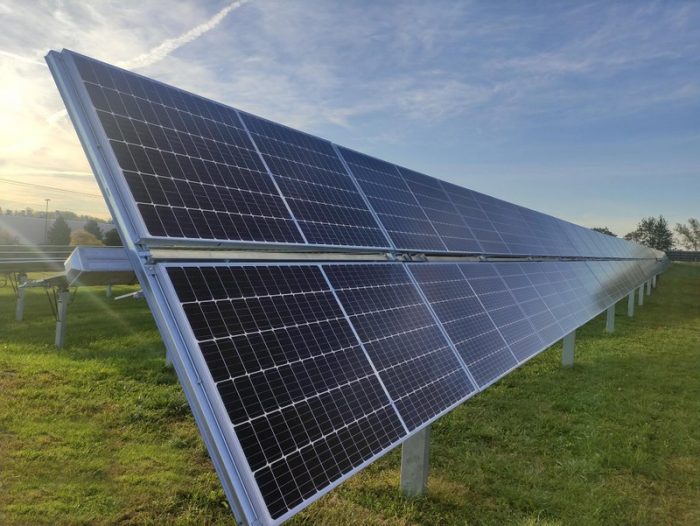 A solar industry irony: solar trackers became the go-to approach for ground-mounted solar projects just as we ran out of flat land. Slopes, undulating terrain and rocky landscapes are the norm today. These conditions present engineering and cost challenges for any ground-mount project, but especially for trackers.
"Just a few years ago, the answer would have been to 'move dirt,' says Matt Kesler, director of solar technology for OMCO Solar, as site grading made tracker installation much easier. But this has changed for a few reasons. The cost of solar modules, trackers and everything else has come down as volumes have risen, often making the cost of grading a site no longer acceptable. Moreover, RFPs are starting to rule it out as better land stewardship is a bigger priority for utilities and municipalities.
"Customers say siting has become more of a challenge. Some are trying to get away with less grading, or no grading at all. This makes permitting easier by simplifying stormwater management and delivering ecosystem benefits to the project site," said Sunfolding vice president of business development Ryan Kelly.
We chatted with three solar tracker manufacturers on how they are overcoming irregular site challenges – while also solving other emerging obstacles, such as large-format modules, steel prices and more.
Granular layouts
The question isn't really, "can we install solar trackers on that site?' The question is how expensive or complex you want that solution to be.
Grading an uneven, undulating site is a fairly significant expense, especially in the Northeast which has higher labor costs. To avoid those, trackers are boosting their undulation tolerances by mixing pile heights, usually adding steel and increasing structural forces and/or going with shorter rows.
"With projects on wavy terrain, we increase the undulation tolerance to increase the allowable pile height, up to maybe 3 feet or so," says Benjamin Kahane, director of performance engineering with FTC Solar. "You could have one side of the tracker that's 10 feet in the air and the other is 7."
Other random costs to consider when mixing in various pile heights: Higher undulation tolerances can mean more ladder work for installers and more engineering time. Some of the cost savings from avoiding site grading can be lost to the increase of steel prices, but Kahane says "it more than pays for itself in grading cost savings."
Those steel costs can be tamped down further if the customer wants to get extra granular. Kahane shows me a complex site they designed for one customer this year with a dozen different color-coded sections, noting different max/min heights and embedment depths.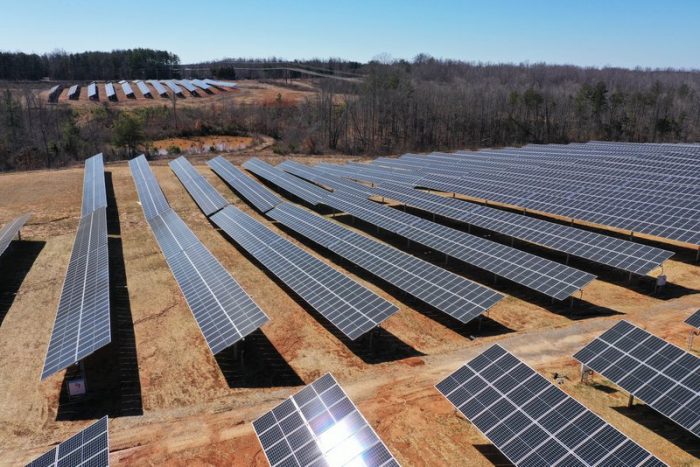 "It required a ridiculous amount of due diligence, but the custom embedment depths will save them money on steel," he says. "We could have said just embed them all to 10.5 ft because that's the deepest it needs to be, but this customer was looking for extra costs savings, so we got more complex."
The design tweaks don't end there. As tracker manufacturers are custom-designing layouts for each site, they are also incorporating design tweaks to accommodate large format modules. FTC's Voyager Plus is an example: the motors are a bit bigger, the torque tube is beefier, the rails are longer and thicker and the number of dampers increased.
Saving on steel
But this cost equation is a moving target. Since we chatted with Kahane, steel prices have increased even more, and supply chain issues in general are getting worse, not better.
"Certainly, steel costs are concerning," says Eric Goodwin, director of business development at OMCO Solar. "Five MW tracker projects would've been 17 cents last year at this time, whereas now they are ranging from 31 to 33 cents."
At its core, OMCO is a steel company, so it does have an advantage in this area. "We've been able to price our steel 18% – 20% less than competitors, passing those savings on to our partners, and ultimately, to the end-customers," Goodwin notes. "We are very transparent with our customers – showing them the steel index so we can show them why this is happening. We have also been more strategic on margins so we can offer our customers the absolute best pricing we can."
Sourcing steel domestically instead of overseas also helps avoid issues related to shipping delays and freight costs. This can be the difference between 6 to 8 weeks of lead time and 20 to 24 weeks. "Our domestic manufacturing capacity means we can turn things around in a few weeks – or sometimes even days – plus we have a lot more opportunity to fine tune," Kesler says. "We have in-house structural engineering, so we can change both the length and the cross-sectional dimensions of every solar structure we make."
OMCO Origin Factory-Direct Trackers are offered in two ways: 1) An optimized one-in-portrait design for monofacial modules, which includes thin film modules for First Solar's Series 6, for example. 2) A two-in-landscape tracker for bifacial modules. With post height and driving accuracy being of such importance, tracker systems also need a little wiggle room and adjustability. OMCO Solar's bearings for example allow height adjustment to compensate for flawed post heights.
"We usually propose long trackers – we can supply trackers up to 120 modules – because that reduces the cost of the trackers, the cost of installation, and O&M costs – fewer motors and controllers per MW," Kesler says.
OMCO's focus to this point has been the 10-MW and under DG market, but Goodwin says they will be seriously looking into the utility-scale market, "with the intention to begin projects in mid-2022."
Going motor-free
Utility-scale sites heighten the stakes. According to the U.S. Energy Information Administration in a February 2020 report, the estimated cost for civil and structural work in a 150-MW solar project was 5.3 cents per Watt. The estimated indirect cost, including cranes and scaffolding, was 1.4 cents per Watt. These items, not including construction labor and post material, contribute $10 million to the project cost overall. And costs can vary considerably based on site conditions.
There's also a tradeoff between the added expense of shorter tracker rows, and the added cost that comes from cut-and-fill excavation and variable-length posts, notes the team at Sunfolding. Those shorter rows do increase hardware costs because the electromechanical equipment isn't being utilized optimally.
"By eliminating motors, short tracker spans (down to or below a single string size) can adapt to the terrain with minimal disturbance. No additional, surprise cost for earthwork, and no additional cost for 'partial rows,'" notes Bart Oegema, Director of Product Management at Sunfolding. This blog post goes in-depth on that topic.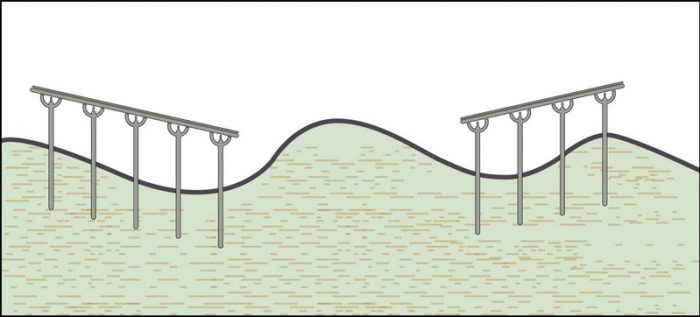 Motor-free trackers with short span lengths work with the terrain, allowing the array design to accommodate your site's features, from hills to swamps, or an endangered species' right of way. Tracker rows are no longer partial, they are simply modular, site-specific spans.

An efficient system design accommodates undulating terrain with posts that can maintain both the median grade of the slope and minimum embedment requirements without cut and fill. In this way, motor-free solar trackers can be deployed on undulating terrain without extensive disruption to a site's features or creatures.
Sunfolding's T29 can actually follow the land and can be deployed on sloped terrain at the same unit cost as a tracker system on flat land. Sunfolding requires an average of 10 cubic yards of earthwork per acre (other trackers can require an average of 230 cubic yards of earthwork per acre on undulating terrain). Shorter tracker rows allow Sunfolding to use a single post length and avoid the cost of heavy machinery and rigging, as well as added labor and material costs, that would be required to drive extra-long posts.
Bottom line
"The trackers need to adapt to the site, not the other way around," OMCO's Kesler says of today's expectations. "Tracker suppliers need to look at each site, decide if they can support it without grading, and advise customers accordingly and with integrity. Then support customers by helping them achieve what was promised."
Listen to more in-depth conversations on Solar Builder's YouTube channel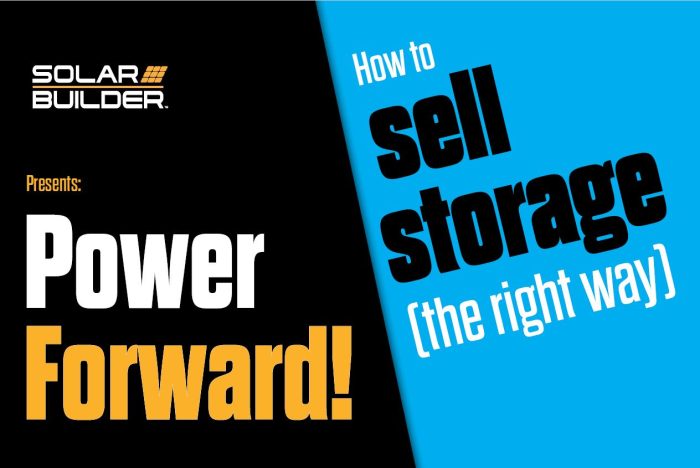 Our most popular series include:

Power Forward! | A collaboration with BayWa r.e. to discuss higher level industry topics.
The Buzz | Where we give our 2 cents per kWh on the residential solar market.
The Pitch | Discussions with solar manufacturers about their new technology and ideas.
Listen to more in-depth conversations on Solar Builder's YouTube channel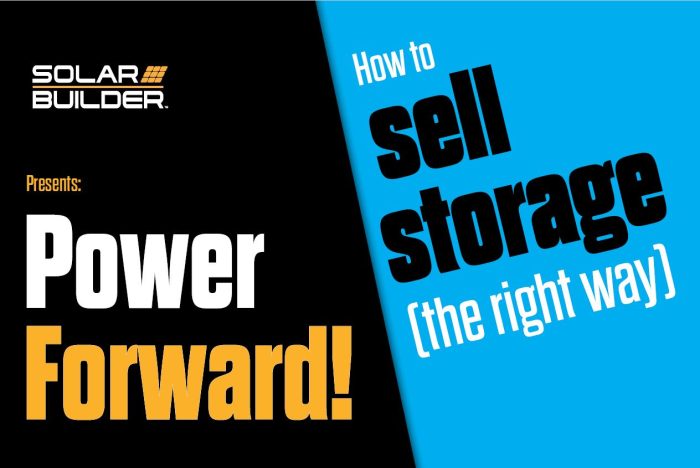 Our most popular series include:

Power Forward! | A collaboration with BayWa r.e. to discuss higher level industry topics.
The Buzz | Where we give our 2 cents per kWh on the residential solar market.
The Pitch | Discussions with solar manufacturers about their new technology and ideas.
Tags:
customer service
,
FTC Solar
,
OMCO solar
,
Sunfolding