Washington Gas Energy Systems, Inc. today announced it has signed a contract with the town of Bellingham, Mass. to build, own and operate a 3,802-kW solar array that will provide renewable energy for the town. The ground-mounted installation will consist of 12,672 panels and is expected to help reduce greenhouse gas emissions equal to the planting of more than 1,600,000 pine trees or avoiding the use of more than 7 million gallons of gasoline over the next two decades.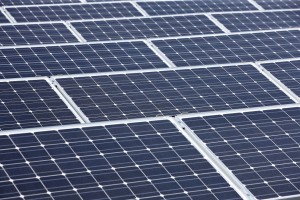 Washington Gas Energy Systems will own and operate the solar facility under a 20-year power purchase agreement. The project was developed by NextSun Energy and will be engineered and constructed by Gehrlicher Solar.
"The town and school officials evaluated several firms interested in similar projects but recognized the proven track record of NextSun Energy. Their relationship with Washington Gas Energy Systems ensures the project will be a success for all involved," said Michael Soter, Bellingham Board of Selectman chairman. Soter also noted that Bellingham schools will save nearly $6 million in energy costs over the 20-year life of the project.
Construction of the project began in March 2013. When completed in late June of this year, the expected annual output of 4,800 MWh will help provide the town with predictable, low-cost electricity rates over the next 20 years.
"This is a great example of a town taking the initiative to use renewable energy solutions as a way to reduce costs," said Sanjiv Mahan, vice president of business development for Washington Gas Energy Systems. "It is rewarding to work on a project of this scale that furthers our mission to invest in the development of renewable energy assets that improve the environment."
"Gehrlicher is honored to be the engineering, procurement and construction partner on this project," added Jerry Shinn, chief operating officer of Gehrlicher Solar America Corp. "Our experience and commitment to quality will ensure to make this project a success both for Washington Gas Energy Systems and the town of Bellingham and hopefully set the example for more projects in that region."