The International Trade Commission (ITC) held its 201 trade case hearing last week, and now the world sits back and waits to see what the ruling is. While we wait, a few solar industry CEOs made sure to send around their own views on the case.
Many start with the economic argument, citing the predictions from SEIA (you can read SEIA's pre-hearing summary here) and GTM Research to show just how much damage could be cause by imposing these tariffs. Here's a snippet of that from a previous article:
"In our latest report we found that between 2018 and 2022, total U.S. solar installations would fall from 72.5 GW cumulatively to just 36.4 gigawatts under a $0.78 per watt minimum module price scenario. Even more dramatic, with a $1.18 per watt minimum price, representing a $0.40 per watt cell tariff on top of a $0.78 per watt minimum module price, cumulative installations would plummet to 25 gigawatts."
Sunnova CEO William Berger published his letter to ITC secretary Lisa Barton, which strongly encouraged a rejection of the request, pointing to the possible harms not just to the solar industry but the overall economy and middle class:
Imposing such tariffs and price floors on cells and panels will hurt American middle class families. Ac-cording to GTM and PowerScout, the average solar service end user earns $75,000 per year per family. The savings from distributed or rooftop solar energy systems help families pay mortgages, college tui-tion bills, and pay other necessary bills in life.
And it's not just the solar industry that's worried. We were chatting in the office with the editor of Compact Equipment, another title published by our parent company, and we started to explain the Suniva case, but he was already fully aware because manufacturers in his industry are terrified of the implications in their world too.
That lends even more credence to the argument most often mentioned against this case — how cynically it tries to hype an increase in good ol' fashioned American manufacturing jobs merely to recoup funds for investors. The global consequences will be for someone else to sort out.
Chief development officer for Standard Solar Tony Clifford didn't mince words in his "Suniva's Extortionist Owners Can't Be Rewarded" blog post explaining this perspective:
Just three months ago, Suniva's real owners— the "Debtor in Possession," a finance firm called SQN Capital Management (SQN)—was offering to kill off its "child" for the tidy sum of $55 million—and that is not an exaggeration. If you don't believe me, read the letter embedded below which was placed into the record by one of SEIA's attorneys. It reads like an extortion letter out of a bad Mafia movie.

In it, SQN tells the arm of the Chinese Chamber of Commerce representing solar manufacturers that if only the Chinese solar companies would fork over $55 million, SAS would:

• Withdraw the trade case;
• Convert the bankruptcy to Chapter 7 from Chapter 11 (which would allow them to liquidate Suniva's assets); and, in the eloquent words of the letter
• "…the company (Suniva) would cease to exist."

With friends like that, you can see why Suniva went bankrupt.

Does any of that sound like a company that intends to revive anything? No. SQN would apparently sell out their mother (or the U.S. solar industry) if it meant it could recover a few more bucks, and Suniva's not even a relative.

So, when Suniva executives told the USITC they planned to make Suniva great again, they obvious-ly lied. SQN was in the hearing room, but did not elect to testify. Probably because they would have been asked some rather embarrassing questions about their May 2017 letter to the Chinese.
SEIA CEO Abigail Ross Hopper has been saying the same:
This case, filed with the ITC by two foreign-based solar companies, both deeply in debt, is a last-ditch effort at a bailout. It could halt tens of gigawatts of U.S. solar installations through 2022. But most importantly, it will cost 88,000 Americans their jobs.

And for what reason will those American families have to suffer? To revive two companies that couldn't make it in a thriving industry, two companies that have benefited from federal and state grants and several trade decisions al-ready, two companies owned by Chinese and German entities.
And it gets more insidious than that. The ones that stand to gain most are not even the companies themselves, but Wall Street hedge funds and other inves-tors trying to make good on bad investments.

SQN Financial, which is keeping Suniva afloat just for the duration of this case, previously requested more than $50 million from the Chinese to kill the case. Meanwhile, one of SolarWorld's largest shareholders is a Qatari investment arm.

Both made bad bets in investing in Suniva and SolarWorld. Now, they want the ITC to impose tariffs and price floors to make their bad investments ap-pealing to another buyer, so they can get their money back. That's the plan.
Our two cents (per kWh)
This is an early look at the Editor's Note in our Sept/Oct issue 
The above context is important, but even putting that aside, filing a Section 201 trade petition knowing Donald Trump would be the ultimate decider smacks of reckless opportunism. Even conservative think tanks like the Heritage Foundation are calling it a step backward.
And singing the siren song of more manufacturing jobs always comes out when politically convenient. It's intellectually insulting. Manufacturing jobs are great, but they rise and fall so easily with the market that no industry can reliably point to them. Prioritizing those theoretical jobs over the current trajectory of renewable energy and solar industry development seems hardly worth debating (not to mention all the ripple effects in industries beyond solar).
Whether solar cell manufacturing happens here or not, there is plenty of PV module and solar system innovation occurring that could lead to future breakthroughs for the overall industry — ramping up installs, increasing efficiency and driving down costs — which is really what the country should be prioritizing and focused on.
Listen to more in-depth conversations on Solar Builder's YouTube channel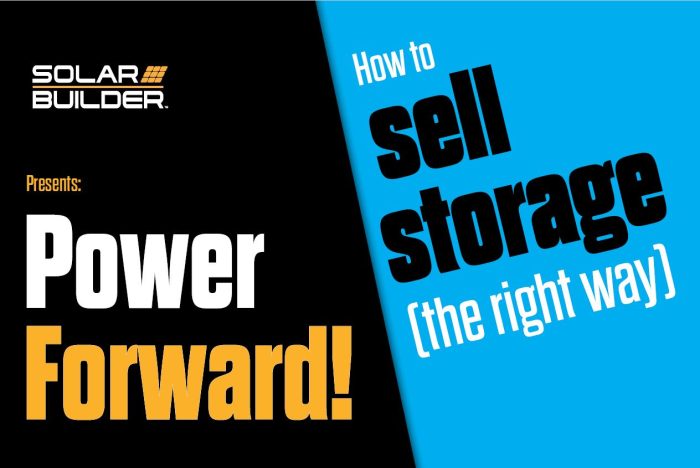 Our most popular series include:

Power Forward! | A collaboration with BayWa r.e. to discuss higher level industry topics.
The Buzz | Where we give our 2 cents per kWh on the residential solar market.
The Pitch | Discussions with solar manufacturers about their new technology and ideas.
Tags:
Suniva