The Schletter Group has completed three further solar projects in the Dominican Republic: in collaboration with the market leading local project developer Trace Solar SRL, Schletter installed three ground-mounted plants with a total capacity of more than 2.2 MWp. The largest solar power plant in the entire Caribbean region had been connected in collaboration with Schletter only a few months ago. Additional ground- and roof-mounted PV plants are currently under construction.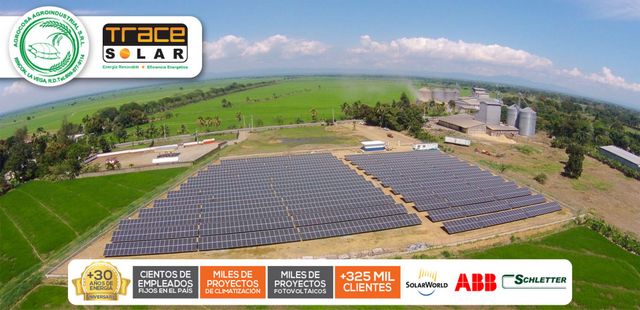 The projects now completed are one ground-mounted plant for the grain processing company J. Miranda with a capacity of 503 kWp as well as the 741 kWp ground-mounted plant "Agrocosa" close to Santiago de los Caballeros. Both companies are among the leading producers of rice in the country. The third and with 924.30 kWp largest ground-mounted plant was built on the premises of the fair trade banana plantation "Guidom", the largest exporter of bananas in the Dominican Republic, near the village of Mao. In all three cases, dealing with high wind pressure was again a major issue. Wind velocities in the region often reach more than 60 metres per second.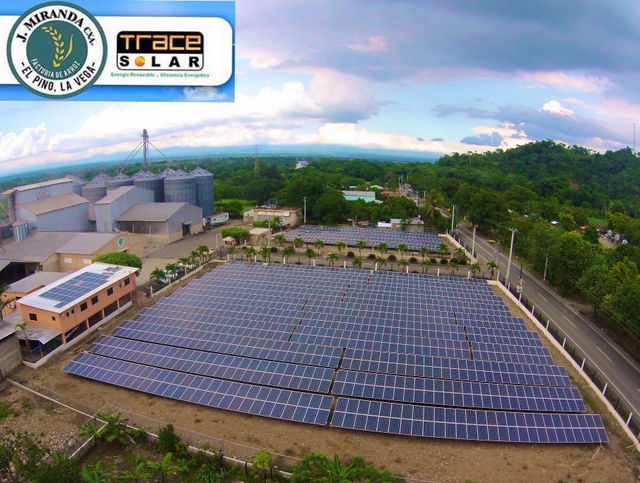 The Solarworld-325 Wp module was therefore installed with the Schletter mounting systems FSDuo 2V and FS Duo 3V that are made from hot-galvanised steel. The systems are based on two supports with two ramming fundaments each. Together with load-optimized Z-purlins, this creates a highly stable substructure, which can also be mounted quickly.
The system can even cope with much higher wind velocities, as shown in the last hurricane season, also in the Dominican Republic: last October, the solar power plant "Monte Plata", also mounted with the Schletter FS Duo system – and with 34 MWp the largest solar power plant in the Caribbean region -, withstood the hurricane "Matthew" without damage.
"Photovoltaic energy is well on its way to becoming an important pillar in the Caribbean energy infrastructure", said Tom Graf, CEO of the globally operating Schletter Group. "We are very well positioned in this growing market and are happy to help drive this development." Schletter currently works on further major projects in the Dominican Republic.
Tags:
Schletter Group