Community solar developer Clean Energy Collective (CEC) has selected RGS Energy as the general contractor for the construction of the first community-owned solar facilities located in the Commonwealth of Massachusetts.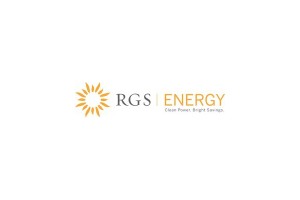 RGS Energy, a nationwide leader of turnkey solar energy solutions for residential, commercial and utility customers, will provide engineering, procurement and construction (EPC) services for two large solar arrays of nearly 1 MW, each owned and operated by CEC.
One will be located in Hadley, Mass., and serve customers of Western Massachusetts Electric Company (WMECo). The other will be deployed in Rehoboth, Mass., to serve National Grid customers. Construction has already begun on the two sites, with interconnection planned for the end of June.
"As the first community-owned solar model in Massachusetts, these projects represent a new enabler for increased solar adoption, where owners of individual solar panels can reduce their home or business electric utility bill with solar power," said Kam Mofid, CEO of RGS Energy, "while at the same time reducing their carbon footprint in a meaningful way."
CEC President Paul Spencer stressed the value RGS Energy brings to the solar projects: "RGS Energy is the ideal partner for us in implementing these facilities. With their outstanding systems engineering and deployment capabilities and their national footprint, they can ensure our individual project specifications are delivered on time and to the highest standards."
Both facilities will employ 300-watt panels, inverters by Advanced Energy, racking from RBI Solar and monitoring systems provided by Ambient Weather.
Community solar arrays — sometimes referred to as a solar farm or solar garden — are centralized photovoltaic (PV) power facilities that deliver reliable, commercial-scale renewable energy to the electric utility grid.
The fast growing distributed generation model pioneered by CEC allows any customer in a participating utility territory, including renters, those with shaded roofs or people with modest incomes, the opportunity to own panels in a shared solar PV facility, scalable to a single panel, without having to install a rooftop system on their home or business. The solar PV arrays are designed and located for maximum power production and lifespan, delivering the lowest possible price for renewable energy. In return for the power produced, customers receive credits on monthly electric bills, reducing their expenses and exposure to rising electricity costs while also reducing their carbon footprint.
The utility sector is quickly embracing the community solar model because of its ability to deliver reliable, long-term, in-grid power at reasonable rates, while also contributing to a utility's renewable portfolio standard requirements outside the limitations of net-metering.