REC Group, the leading European brand for solar photovoltaic (PV) panels, launched its brand-new N-Peak high-performance solar panel at Intersolar Europe in Munich. The new panel breaks fresh ground for REC and the industry: this is the first solar panel to combine n-type mono half-cut cells with a twin-panel design, and promises excellent power output of up to 330 watt peak allied to lasting performance.
The production of n-type mono cells kicks off at the end of June in REC's brand-new industry 4.0 manufacturing building at the company's Singapore plant. The first N-Peak modules are scheduled to roll off the line in August.
The REC N-Peak Series builds on the success of REC's multiple award-winning TwinPeak technology. Already recognized by an Intersolar award in 2015, REC is well-known for being a pioneer for half-cut cells and its twin panel design.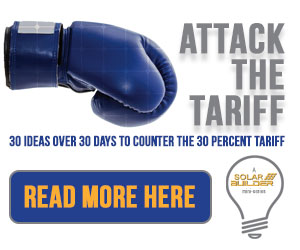 Key highlights of the new N-Peak
· REC's most powerful 60-cell module ever
· The world's first solar module to combine n-type mono half-cut cells with a twin-panel design
· Mono n-type is the most efficient crystalline silicon technology
· Up to 330 watt peak
· Super-strong frame design: for loads of up to 7000 Pa
· Zero light-induced degradation
· 12-year product warranty and 0.5% annual degradation over 25-year power warranty, resulting in 86% of nameplate power after 25 years
· Improved performance in shaded conditions
· Flexible installation options