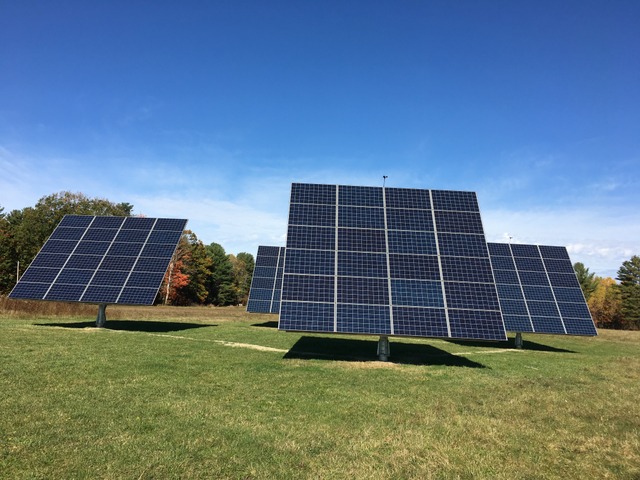 The 25-kW solar project will help offset the electrical bills of Goranson Farm, a third-generation, family-owned organic farm. The array is anticipated to produce 47,000 kWh per year, and offset nearly 100% of the farm's energy needs.
The farm, owned and operated by Jan Goranson, her husband Rob Johanson, and their two sons Carl and Goran, sells its vegetables, meats, poultry, and maple syrup through local stores, farmer's markets, and its own Community Supported Agriculture (CSA) program. Their solar project will help offset the energy usage associated with operating the farm and producing approximately 400 gallons of maple syrup each year.
Funding for the approximately $150,000 project was provided by two grants from the USDA, in addition to financing through Coastal Enterprise, Inc. of Brunswick, Maine. The project was installed by Maine Energy Performance Solutions, a fully integrated energy service company, located in Washington, Maine.
The project utilized American-made AllEarth Solar Trackers, which track the sun through-out the day to maximize energy production. The ground-mounted pre-engineered solar trackers are designed for residential and commercial-scale installations and are manufac-tured in Williston, Vt. by AllEarth Renewables.
AllEarth Solar Trackers can produce over 30 percent more energy than fixed ground-mounted systems and up to 45 percent more energy than rooftop systems per kilowatt installed.
In addition to the solar trackers, the farm has also invested in a reverse osmosis machine to help reduce the farm's firewood usage and create further energy conservation in their syrup production.
RELATED: The value of residential solar trackers for installers and customers