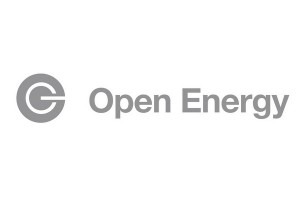 More nice solar news from Nevada: Open Energy, a commercial solar debt finance provider, closed a construction solar loan totaling $500,000 with Nevada-based Black Rock Solar that will enable construction of a 550-kW project portfolio, consisting of four elementary schools serving low-income communities across northern Nevada. This project is supported by the Lower Income Solar Energy Pilot Program, mandated by the Nevada legislature and funded by NV Energy. Black Rock Solar a non-profit organization dedicated to helping communities access clean energy.
"It is usually incredibly difficult to get flexible construction funding for smaller sized commercial solar installations like ours, but Open Energy provided us with the opportunity to make these projects a reality," said Patrick McCully, Executive Director of Black Rock Solar. "The Open Energy team is passionate about our mission to promote clean energy, and their simple, straightforward application process coupled with their innovation financing solution made them the perfect partner."
Black Rock Solar is a non-profit organization providing low-cost clean energy services to clients in the the non-profit, public, low-income and educational sectors with a focus on rural and tribal entities. Black RockSolar has installed over six megawatts of solar power since 2007, providing more than $900,000 of combined savings annually on energy bills.
RELATED: Project of the Year Runner-up: Cambridge Solar 
"Empowering underserved communities with affordable clean energy is an important cause, and we are honored to take part in it by providing loan capital," said Graham Smith, CEO of Open Energy. "We are very excited for students to learn about their school's solar power system, inspiring a generation of clean energy enthusiasts.
Open Energy is reducing the time needed to finance commercial solar by developing an online marketplace lending model that streamlines the application and due diligence process, standardizes documentation and reduces transaction costs. The technology unlocks capital by connecting borrowers looking for non-recourse debt financing with institutional and accredited investors looking for long-term, non-market correlated investments with strong risk-adjusted returns.