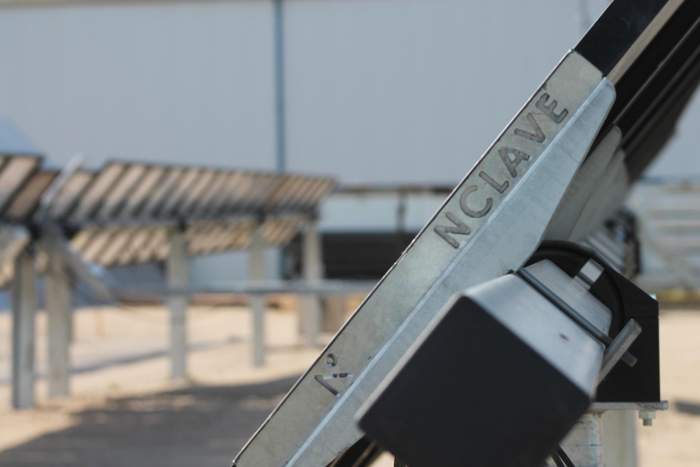 Spain-based solar mounting and tracker manufacturer Nclave (now owned by Trina Solar) has a formidable portfolio of products with its single-axis tracker mono-row SP160, single-axis tracker multi-row SP1000 and fixed structure designs — in addition to its new twin tracker SP240. Nclave's SP240 is another single-axis tracker designed with two rows to mitigate the dynamic and aero-elastic risks inherent in large trackers.
One of the main advantages of this tracker is the allowance to a better optimization of the ground (GCR) since it enables more power installation on a smaller surface. The company notes the system has great adaptability when installed on terrains with high/changing slopes.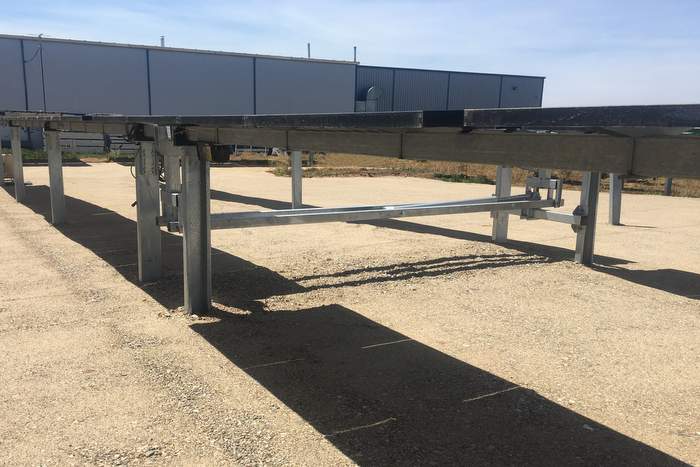 Its configuration in two rows eases the access for maintenance and cleaning works which lets it endorse both the advantages of multi-row and mono-row trackers. All this should equate to savings in installation, operation and maintenance costs; decrease of commercial components by more than 25 percent / MW and a reduction in assembly time of up to 65 percent / Mw compared with competitors.
With more than 15 years of experience, 3.5 GW deployed and offices and production centers in five continents, Nclave, is a leading company in the development, design, manufacture, installation and maintenance of fixed tilt structures and solar trackers, including the design and execution of any foundation solution. Nclave offers solutions with the lowest installation costs on the one hand, and, during the life of the project, operation and maintenance.
Tags:
NClave