Solar trackers are proving to pencil out positively for smaller and smaller solar project sites, which is drawing more interest from developers and EPCs. A problem these interested developers run into though is the lack of interest on the part of larger legacy tracker brands which are scaled to focus more on larger projects and customers.
This hole in the tracker space (5 MW projects and under) is just the niche that OMCO Solar is looking to serve with the launch of its Origin Factory-Direct solar tracker. Like many developers in this space, OMCO's Origin is new too, having launched officially at the 2019 Solar Power International trade show, but the roll former is not, having supplied torque tubes and other components for many big name tracker companies over the years.
So what's different about OMCO's Origin? Everything stems from their solid position as a roll former and manufacturer. Simply being able to supply its own torque tubes in house is a big value, and OMCO is now producing torque tubes in both Indiana and Phoenix for even better nationwide coverage. This is significant because the torque tube can be one of the most expensive pieces of a tracker system and roughly 25% of the tracker cost.
Producing torque tubes in house means avoiding markups, relying on a third-party and having a greater control than most over its supply chain, which includes multiple factories, standardized parts, and min/max inventories for faster lead times.
"We've made a bunch of tracker products for others, which gives us insight there," says Eric Goodwin, director of business development at OMCO Solar. "For customers who are relatively new, we get a chance to educate them on the tracker and how it works."
Focusing on mid-sized developers and EPCs in the 5-MW-and-under space requires a more hands-on service approach from the supplier, which is another area of strength for OMCO. Turnkey services are becoming a fairly standard offering from solar mounting system providers, in terms of embedment and pile testing and site design, but OMCO has put a lot of thought into its full service package from beginning to end.
Service strength
"We have a nice kick off process to get a project off to a good start, working on the front-end with the design and stamp drawings, but we also look at a delivery plan," Goodwin says. "Since most of the components come from our factories, you know everything will come when you order it. Plus, we focus on the order of operations. Piles arrive first, torque tubes second, etc. We have unique packaging that color codes and labels parts to make it easy to put together. And we always have someone on site, so there is training and a comfort with how to build it. We handle commissioning too."
If there are issues (and let's be honest, all solar projects will run into issues), OMCO is the customer support contact for everything construction and tracker related, including for the few sourced components that OMCO does not make, like the tracker controller and slew drive/motor.
"Our strategy for these components is to use established suppliers with GW's installed and bankability in the industry. We did extensive supplier validations and worked with them to optimize parts of the design to address known field issues and coordinate support with OMCO on commissioning and warranty response."
"With us, you're calling the direct manufacturer, so there's no one else to go through," Goodwin says.
Design insight
Row length was a big area of focus throughout the R&D process. Matt Kesler, director of solar technology at OMCO Solar, says their initial design calculations showed a ton of cost savings to be found going past the typical 90-module row limit.
"So, we said, 'what if we went to 120?'" Kesler notes. "The impact on the cost per watt of not only the tracker but also the O&M planning, installation, spare parts, commissioning costs, was pretty profound. All of those come down a little bit to add up to a significant number."
For instance, 72 modules per tracker vs. 120 shows 2.2 cents per watt savings in tracker costs and up to 3.3 cents per watt in O&M and commissioning cost savings.
Sounds awesome for sure, but achieving those longer rows meant overcoming a handful of technical challenges.
"Our first design concept could be described as using a drive shaft and a chain or belt to drive the tracker. It had some significant advantages, and our initial estimates showed it would be cost-effective," Kesler says.
But it would have required OMCO to develop a new type of drive system, and testing to make sure it was adequately reliable would have taken many months, possibly years. Even worse: in all likelihood, cautious customers wouldn't take a chance on such a new concept. Taking all of that into account, OMCO opted for more proven design concepts, and to use key components – controllers (P4Q), drives, motors (Kinematics), and dampers (Stabilus) – made by suppliers with a lot of experience in solar.
"We chose slew drives for high reliability and resistance to wind, controllers already used by other tracker manufacturers and dampers to add stability," Kesler notes. "We did our due diligence, overcame those problems and now we have IP around the solutions. In the end, we can show customers how to design a site with shorter trackers or fewer trackers with more modules per tracker or a mix of both. The end results include fast adoption by customers, low total cost, and maximized Ground Coverage Ratio."
Some ways a mix of short and long tracker rows can maximize GCR (depending on the lot):
• Fewer trackers to mount the same number of modules, which means lower tracker costs, lower installation costs and lower maintenance costs.
• More modules fitting into the same site to cram in more MWs.
• Increased pitch (spacing row to row) delivers a higher specific production (kWh per kW per year) which means better overall economics (higher ROI, lower Levelized Cost Of Energy, higher IRR, etc.)
The total savings equation according to OMCO would breakdown like this: lower tracker cost + lower installation cost + lower commissioning cost + lower O&M cost + fewer spare parts + simpler dc collections + higher GCR = [savings] up to 3 cents per watt or more.
Key upgrades
While they didn't reinvent tracker design, OMCO did achieve a system that can span 30 to 120 module rows and that includes incremental yet crucial upgrades to improve install times and tamp down costs. The bearing is new OMCO IP that had people buzzing at SPI. It arrives on site preassembled, installs easily with a few bolts and is easily adjustable if posts are misaligned, covering eight dimensions of adjustment, such as post height, north/south and east/west offsets.
"We designed unique bearings which compensate for errors in post placement, longer rows for lower cost and higher reliability as well as universal module mounts which reduce installation labor," Kesler says. "And key components which may need to be replaced during the trackers' 35-year life are COTS [commercial off the shelf parts], so customers can be confident they will be available if needed, even years into the future."
The universal module mount is another slick innovation. This simple lightweight clamp and bolt design can cover any module frame from 25 mm to 50 mm in height and up to 1.3 meters in width.
"The bolts can be tightened from below the torque tube, so there's no need for ladders," notes Kesler. "And in terms of getting it onto the torque tube, just place it on any part and align it as you install the modules. There's no guess work."
This also nicely removes any potential redesign headaches involving last second module supply changes.
Looking ahead
This is all just the beginning for both OMCO's Origin tracker and the 5-MW and under tracker segment. There's a chance the two could symbiotically grow each other. Goodwin says their deliberate but steady approach is showing signs of paying off – 1.5 MW here, another half MW there. Goodwin is eyeing around 50 MW of 5 MW and under tracker projects in 2020.
"We want a nice footprint in different parts of country with smaller projects, to establish a footprint of projects customers can see and validate the performance and quality of our tracker," Goodwin says. "By the second half of 2020, we'll be able to do larger projects, and we have the capacity to do any size projects from a manufacturing stand point."
Goodwin also notes OMCO will be a player in the >20 MW utility scale market by Q3 of 2020 with nearly 3 GW of yearly U.S. manufacturing capacity from its four U.S. plants in Arizona, Ohio, Indiana and Alabama.
Listen to more in-depth conversations on Solar Builder's YouTube channel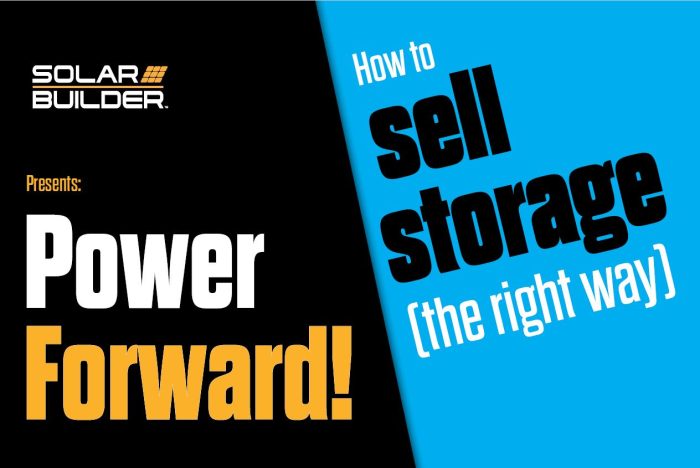 Our most popular series include:

Power Forward! | A collaboration with BayWa r.e. to discuss higher level industry topics.
The Buzz | Where we give our 2 cents per kWh on the residential solar market.
The Pitch | Discussions with solar manufacturers about their new technology and ideas.
Tags:
commercial
,
customer service
,
OMCO solar
,
the Tracker Tracker