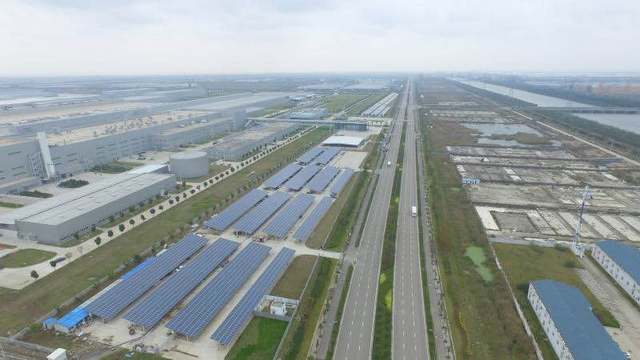 Recently, news spreads out that the world's largest solar canopy will be built at Hangzhou Bay in China. It was said that this solar canopy will have an installed capacity of 55 MW upon completion and 20,000 parking lots the size of 20 soccer fields for sheltering the finished car products of Volkswagen and the cars of its employees. After such an announcement, there is speculation about who will provide the inverters. Well, speculate no longer as it has been disclosed that the Solis string inverter provided by Ginlong (Ningbo) Technologies was chosen.
RELATED: Solar carports will spread across the country as costs decline 
This solar canopy project is not the first of this kind for Volkswagen, the world leading car manufacturing. Back in October 2014, its Nanjing plant invested in $18.5 million to complete a distributed generation solar canopy with an installed capacity of 13 MW, which has been interconnected to the grid and generating power for more than a year. The large ground-mount solar canopies rolled out by Shanghai Volkswagen seem to be aligned with its corporate strategic objective for sustainability.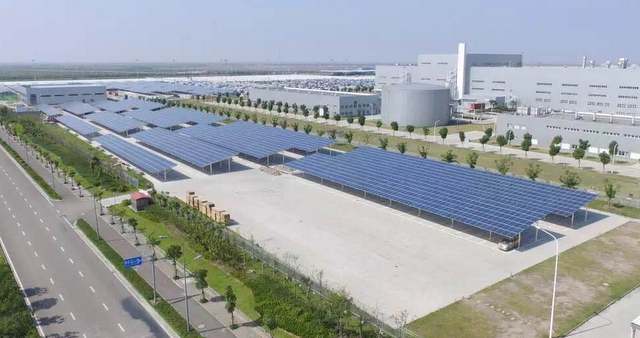 The string inverter solution implemented at this Volkswagen solar canopy, to certain degree, shows that the large ground-mount utility-scale solar farm market is no longer dominated by the central inverter solution. With the ripening of the string inverter technologies, the market gradually acknowledges and accepts the advantages of the string solution, such as great system design flexibilities, minimum power loss during equipment failures, lowest life-time maintenance cost, and the string level MPPT optimization etc.
The era of mass adoption of string inverter solution has just started. Ginlong Solis 36kW string inverter, with its unique four MPPT maximum power point tracking technology, outstanding performance and high reliability, will ensure the long-term reliable operation of this solar canopy project.