Strain Ranches, a diversified agricultural operation in Arbuckle, Calif., has commissioned one of the nation's largest farm-based solar installations to power its commercial rice drying and storage business. The 902-kW array features solar panels from SolarWorld, the largest U.S. solar manufacturer for more than 35 years, and Enphase microinverters. Strain Ranches unveiled its solar system this week, highlighting the natural synergy between domestic agricultural and solar production, two iconic American industries.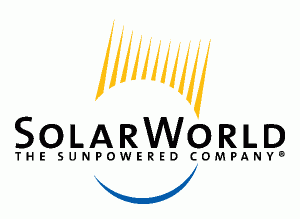 Cultivating 12,000 acres of California farm land for the production of nuts, rice and alfalfa, Strain Ranches is an intensive user of electricity. Its ground-mounted solar installation comprises about 3,760 SolarWorld solar panels and covers nearly 3 acres adjacent to the company's rice-drying facility. The system will offset approximately one quarter of Strain Ranches' companywide energy consumption and virtually eliminate the utility costs associated with the rice dryer.
"We invested in solar because it provides a reliable return on investment and makes sound financial sense, and choosing American-made solar technology strengthens that sense of reliability," said Dane Nissen, warehouse manager for Strain Ranches. "From the solar panels to the steel racking, our made-in-the-U.S.A. solar array is built to perform and to last."
The array was designed and installed by SolarWorld Authorized Installer North State Solar Energy, a solar-electric contractor that specializes in agricultural solar projects in California's fertile north central valley, and Renewable Design Solutions, a photovoltaic design and consulting firm. The project, which incorporates the Enpase microinverter system from Enphase Energy of Petaluma, Calif., is one of the largest ground-mounted projects in the world to use microinverter technology.
Yesterday, Strain Ranches owners joined local elected officials and representatives of SolarWorld and Enphase Energy in celebrating the system's completion with a dedication event at the company's Arbuckle property.
"Across the country, the agriculture industry is embracing the promise of solar, a move that is at once practical and visionary," said Kevin Kilkelly, president of SolarWorld Americas. "Solar technology is ideally suited to help American farmers and ranchers stay competitive by lowering their energy costs while promoting their role as stewards of our country's natural heritage."