Blue Earth Inc. (BBLU), a renewable energy and energy efficiency services company, announced today that BBLU entered into a strategic partnership agreement among BBLU, Talesun Solar USA  and New Generation Power LLC (NGP), which includes a commitment from Talesun to grant BBLU engineering, procurement and construction contracts (EPC) for 18 MW of Talesun solar PV projects. NGP granted BBLU EPC contracts for a minimum of 147 MW of projects over the next 20 months. In addition, BBLU has agreed to make a $6.5 million investment in solar projects.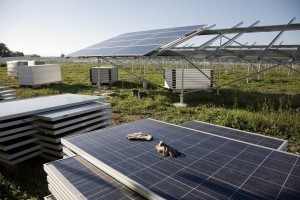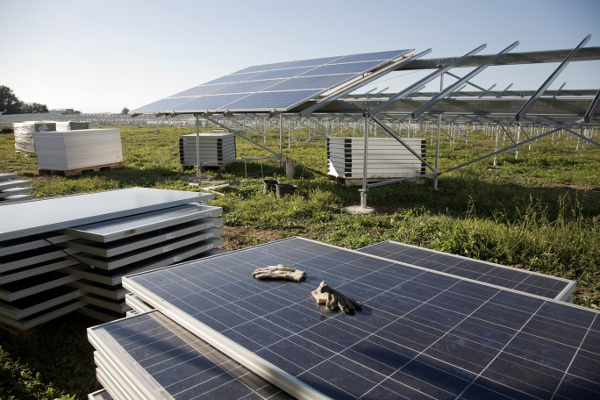 The 18 MW of solar EPC contracts with Talesun is for nine projects located in California. Construction is expected to commence in the fourth quarter of 2013 for three of the projects, while six projects are expected to commence in the first quarter of 2014 and be completed during 2014. The contracts are expected to generate approximately $36 million in revenue. It is the intent of the parties that Talesun is a preferred solar panel vendor for BBLU solar projects and that BBLU is a preferred EPC vendor for other Talesun solar projects.
The 147 MW of solar EPC contracts with NGP are scheduled to begin construction over a twenty-four month period, commencing in the fourth quarter of 2013. The first 10 MW of projects are expected to commence during the fourth quarter of 2013, with completion dates by the 2nd quarter of 2014. The total EPC revenue from the 147 MW over approximately three years of construction is expected to be approximately $300 million.
BBLU is investing $6.5 million in solar projects through a combination of $1 million in cash and $5.5 million through the issuance of BBLU common stock valued at $3.00 per share, 1,833,333 shares. BBLU has the option to repurchase the shares at the $3.00 price, which is guaranteed. The $6.5 million investment is a loan that will be repaid during the construction phase of the projects. Until the $6.5 million is repaid, the solar equipment will serve as collateral.
The EPC work will be performed by BE Solar, dba as Xnergy a full-service EPC firm, which has engineered, installed, and/or commissioned over a 100 MW of traditional and alternative energy systems.
Dr. Johnny Thomas, CEO of BBLU had the following comments on this agreement. "This relationship with Talesun and NGP is a transformative event for our BE Solar business unit, as it will provide a steady base of EPC contract solar revenues that start in the fourth quarter and continue for an extended period of time. We are pleased to work with both Talesun and NGP to construct their solar projects and to have a preferred solar panel relationship with Talesun. The solar EPC revenue will provide significant revenue growth for BBLU, while the large combined heat and power ("CHP") plants are being constructed by the Blue Earth CHP division, so that we commence receiving recurring revenues as a significant independent power producer (IPP).
Frank Qi, CEO of Talesun Solar USA, commented on this agreement, "Talesun is glad to team with Blue Earth for the execution of the projects. This partnership strengthened Talesun's capability to source, develop and execute solar projects. Talesun as a premium high quality module manufacturer and a turnkey system provider is devoted to the green energy business in the USA market."
Albert Kuna, COO of NGP commented, "This collaborative partnership with Talesun and Blue Earth will allow New Generation Power to rapidly deploy its pipeline of solar projects in the US this year and realize revenues early next year. The 147 MW of solar projects will make a positive impact on the environment and to this nation's energy security and will further solidify New Generation Power as a prime solar power provider."