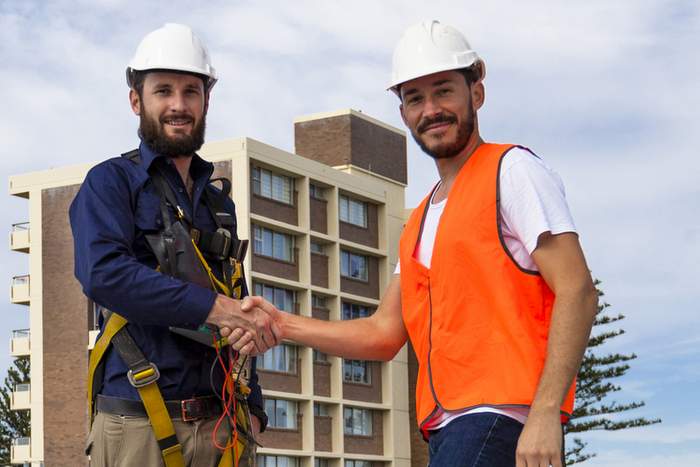 A strong residential solar industry is developed, in part, by quality PV system products and the strong brands behind those products. Solar installation contractors who partner with these companies – via partnership programs or dealer networks – can also reap other ancillary benefits to build a stronger business, from preferred pricing and stronger warranties to advanced training and marketing support. To help you navigate these programs and better understand the value to your business, we present the 2021 Solar Builder Guide to Installer Partner Programs.

Panasonic Residential Solar Installer Program
Members of Panasonic's installer network receive a number of benefits and tools designed to empower their sales teams and support a variety of business imperatives. Perks available to installers at varying levels of the program include: priority access to new products and rebates; preferred access to product availability; special pricing; exclusive access to quality leads generated from Panasonic's website; cooperative marketing funds to support awareness and sales; and a robust Installer Portal with information and tools, like a library of tailored marketing materials and training programs designed to help grow their business.
Tiers to know
Elite: First in Panasonic's network to gain access to new products and rebates, while enjoying preferred access to product availability and the best pricing. In addition, they receive exclusive access to leads generated from Panasonic's website, cooperative marketing funds and a robust Installer Portal, which is designed to help them grow their business. This exclusive tier is only available to the highest-performing Panasonic residential solar installers who have established successful, longstanding partnerships between their businesses and Panasonic.
Premium: exclusive access to leads generated from Panasonic's website, cooperative marketing funds and a robust Installer Portal, such as a library of tailored marketing materials and training programs which is designed to help them grow their business.
Authorized: Authorized installers gain access to the full catalogue of Panasonic products to offer homeowners, as well as access to the Installer Portal, co-op marketing funds and marketing collateral
All Elite, Premium and Authorized Panasonic installers can all offer homeowners a full warranty plus labor, a best-in-class perk that sets Panasonic installers apart.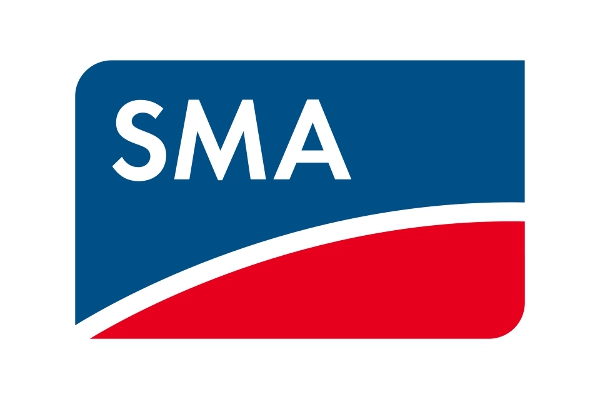 SMA PowerUP
SMA PowerUP program members increase sales through special pricing, in-depth training, enhanced service and prioritized marketing support. With access to special pricing, monthly rebates on product sales, extended warranties on residential inverters and opportunities to provide input on next-gen products, PowerUP members gain a competitive advantage. Members can better position themselves in the market by expanding their SMA expertise with exclusive product, installation and sales training opportunities. Partners also access direct support for their projects and can differentiate themselves further with enhanced access to SMA Service Line experts, saving time on troubleshooting and allowing more time for new installations. Partners also receive direct marketing consultation, access to co-branded materials, trusted partner listings and co-op marketing funds to increase their impact in the market.
Cool feature: The direct sales rebates and class-leading 15 year residential string inverter warranty generate immediate interest but one benefit that installers get excited about later is the ability to participate in our product development process. No one knows the market better than installers do and SMA uses its PowerUP community for critical feedback that can shape the direction of our portfolio. Whether it's by providing input on new features or field testing pre-serial technology, PowerUP members are a key piece of the company's development cycle.
Tiers: The SMA PowerUP program has three, volume-based tiers. The sales rebates, sales and technical trainings, and on-demand marketing print portal are included in all tiers while additional benefits kick in within the tiered volume commitments. An SMA sales representative can highlight these benefits when reviewing our matrix.
Generac's Clean Energy PWRpartner Contractor Program
Generac's Clean Energy PWRpartner Contractor Program offers participants training, tools and access to a pipeline of leads generated by their national marketing programs. Via this program, Generac Certified Contractors get a steady stream of exclusive leads delivered to their inbox and a suite of tools and resources that provides everything they need to design systems and deliver proposals to their customers.
Cool feature: The robust tools offered by Generac gives installers everything they need to be successful. A software suite, called PowerPlay CE, includes powerful workflows, the ability to size, design, and sell a solar + storage system. Installers wielding PowerPlay CE can build a BOM, calculate project payback and access financing options in one place.
Tiers to know
Certified Installer: Installers who attend a 1-day technical installation training course and pass will receive a tech ID. The tech ID is associated with the individual installer and grants access to level-2 technical support for one year. An annual recertification exam updates certified installers on the latest updates to the product.
PWRpartner: To enroll in the PWRpartner program, an installer subscribes to the program and has access to Generac design tools and a pipeline of leads exclusive to that installer, an unheard-of value. The rules are simple, maintain the list of certified installers on staff, acknowledge receipt of leads via the PowerPlay tool and only sell Generac solutions to Generac leads.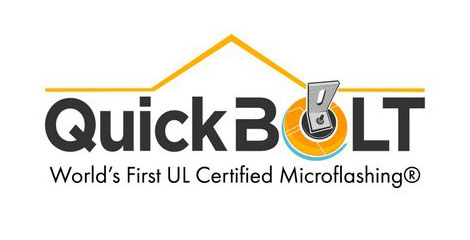 QuickBOLT's "Customer First" Program
QuickBOLT is family-owned and operated business that works hard to solve your problems. They have a highly trained and experienced team that's ready to discuss your concerns to ensure you get the product you need when you need it. QuickBOLT can produce custom products from start to finish in 60 days and is continually working with installers to deliver the exact products needed for any type of roof.
Cool feature: QuickBOLT also sets itself apart by providing you with more purchase power: In addition to distribution, QuickBOLT's mounting solutions are available for purchase directly on their website, so you can decide how you purchase. With same day shipping, a massive inventory, and warehouses across the country, you can get your goods delivered anywhere in the U.S. within 4 days. The website if a fan favorite for its smooth purchasing experience and educational content (with yet another site improvement in the works).
Check out the site here or call 844-671-6045.
SunPower Dealer Direct
For decades, SunPower has helped dealers build their business with the most efficient, powerful and reliable solar available. All SunPower products are designed, engineered and certified by SunPower to work seamlessly together, from rooftop solar to storage to energy management software. SunPower supports its dealers with sophisticated lead generation through marketing, advertising and referrals, delivering leads and appointments in record numbers. SunPower dealers and installation contractors receive best-in-class training on all products and gain access to a suite of online resources to further grow your business. With its digital tools, dealers can design solar installations in real-time; digitally illustrate products and services; get estimates in an instant; provide beautiful, clear and concise customer proposals; and commission customer systems easily and efficiently.
Cool thing: SunPower offers cash, lease and loan options for customers. Its industry-leading Complete Confidence Warranty covers all components and provides peace of mind to our customers.
Tiers
SunPower has both installing and non-installing dealer models. The Non-Installing model allows dealers to focus all of their efforts on sales, while SunPower handles the installation and maintenance (available in select locations). SunPower takes on all operations, risks and expenses, while delivering the high-quality workmanship and superior service that customers demand.
Installing Dealers (installation contractors) provide localized sales, installation and support in more than 40 states. Tiers include:
SunPower Authorized Dealer: Authorized dealers must complete SunPower specialized training, achieve excellent customer satisfaction scores and meet or exceed performance standards for design, quality and service.
SunPower Elite Dealer: Elite Dealers must complete SunPower Advanced Training, consistently achieve exceptionally high levels of customer satisfaction and exceed a stringent set of performance metrics covering design, quality, and service.
SunPower Master Dealer: Master Dealers are selected by invitation only and vetted on criteria for customer satisfaction, installation, and training. Invested in their communities, Master Dealers must be proficient in local jurisdiction and permit regulations, and continually meet or exceed our highest performance standards.
SunPower Commercial Dealer: Commercial dealers are qualified professional solar installers who provide services for commercial solar projects. They are trained to the highest standards to reliably deliver systems designed to produce more solar electricity for the life of the system.
Morningstar Energy Storage Partners (ESP) program
The Energy Storage Partner program is a collaborative effort providing information, documentation, and tools for success through a partnership between Morningstar Corporation and over 20 leading battery partners, including Discover, SimpliPhi, Trojan, East Penn, Fortress Power. Partners submit batteries to Morningstar for verification, and Morningstar works with them to create all the settings needed to easily drop them into an installation — eliminating the need to "bounce between" a battery brand and charge controller company by coming with predetermined settings. Both Morningstar and the ESP brands provide on-going training in energy storage design and installation through joint webinars.
Cool features:
• Evaluation of batteries from partner companies, to ensure compatibility and quality and confirm performance
• Recommendations and complete documentation on battery setpoints, charging details, settings (absorption, float, voltage, and more), and recommended additional products that can enhance the system.
The ESP program is free of charge—installers simply register to access and download the battery band settings they need, saving them time and money. Here's the complete list of partners and sign-up/access information.
Solaria Pro Partner Program
Dealers that sign on to become a Solaria Pro Partner can offer customers arguably the best solar panel on the market – the Solaria PowerXT Pure Black — in terms of energy output, performance and aesthetics. The Solaria Pro Partner program supports dealers marketing and sales efforts to grow their business with sales training, a free Solaria Design & Proposal Tool, sales tools; co-branded materials, product sales samples, co-marketing activities; promotions, event support; lead referrals and merchandise to help further drive home the value-added differentiation of the Solaria panel to interested customers.
Cool feature: Solaria Pro Partners benefit from efficient remote solar sales with the free Solaria Design and Proposal tool to quickly and easily design solar arrays and create proposals for homeowners. The design tool facilitates comparing and contrasting different approaches to system installation. In addition, the software tool enables dealers to send interactive live proposals to customers, generate beautiful co-branded proposal documents and close sales online.
Tiers: Solaria Pro Partner program includes volume pricing via distribution at three tiers: Gold, Platinum and Diamond levels.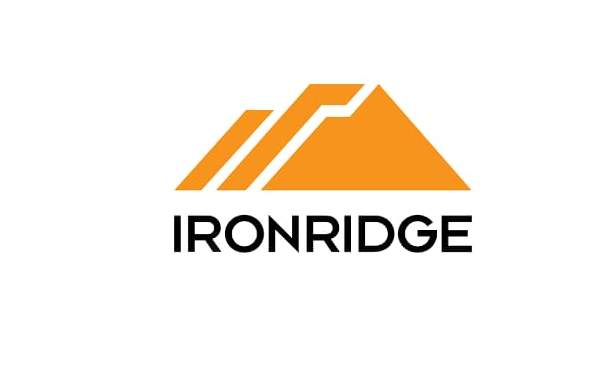 IronRidge's Make Solar Stronger
IronRidge provides free and discount services for installers to reduce their soft costs, promote quality installs that won't leak or create liabilities, while supporting the professional development necessary to grow the next generation of solar heroes. IronRidge supports and develops free online design tools for pitched roof, flat roof, ballast and ground mount. New features and platforms are continuously being rolled out as new ways to streamline an installers' workflow are discovered. On-demand training is also available on https://www.ironridge.com/resources/on-demand-training/. It's free, and if installers create a profile, they can track their progress through the coursework.
Cool feature: If installers use the IronRidge pitched roof design assistant tool (which is free), they can purchase solar plan sets within the application from GreenLancer at a significantly reduced rate. They can also purchase structural and electrical plan sets in the same streamlined process.

Unirac Certified Installer Program
Through the Certified Installer Program installers receive:
Tailored Training: Sale and Product trainings, along with access to Unirac Installer Sales Specialist Team.
Specialized Marketing: Unirac offers certification status and will assist in marketing efforts, to help the installer grow in their market, win jobs, and boost homeowner confidence
Superior Warranty: Platinum member receive an extended homeowner warranty, covering labor required to replace products under warranty
Cool feature: CIP members get exclusive access to "New Product Councils." During these forums, members get to share their feedback on some of the newest products from Unirac. CIP installers get special pricing on services and sneak peaks at some of Unirac's newest products.
Tiers
Certified Installers must complete Unirac installer training, achieve good levels of Customer Satisfaction and install 80% Unirac residential products.
Gold Certified Installers must complete and maintain excellence in installer training, consistently uphold high levels of Customer Satisfaction and install 100% Unirac residential products.
Platinum Certified Installers can offer Unirac's extended homeowner warranties on all Unirac residential systems. They must maintain stringent criteria in areas of installation, training and customer satisfaction and install 100% Unirac residential products.
Aptos Solar Technology Partner Reward Program
Aptos Solar Technology is a newer player on the solar panel scene and is now pleased to offer its installation partners a rewards program designed to help solar contractors grow their brands reach. Reward credits are accrued based upon the installers purchase volume of DNA Series solar panels. The credits can be redeemed for a variety of co-marketing efforts ranging from trainings, co-hosted events, advertisements, merchandise, and more.
Apply via email: info@aptossolar.com
Listen to more in-depth conversations on Solar Builder's YouTube channel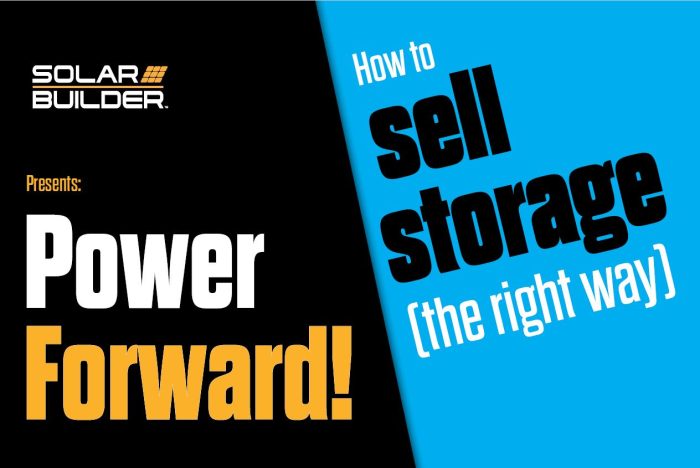 Our most popular series include:

Power Forward! | A collaboration with BayWa r.e. to discuss higher level industry topics.
The Buzz | Where we give our 2 cents per kWh on the residential solar market.
The Pitch | Discussions with solar manufacturers about their new technology and ideas.
Tags:
Aptos Solar
,
Generac
,
IronRidge
,
Morningstar
,
Panasonic
,
QuickBolt
,
SMA
,
Solaria
,
SunPower
,
Unirac