Services for solar inverters are improving markedly, from commissioning through replacement, as the flow of panel and string-level data becomes more granular, fueling more sophisticated monitoring systems. From string inverters at a commercial and industrial (C&I) level, to microinverters now dominant in the residential market, manufacturers are embracing dynamic improvements in functionality based on bi-directional communications and firmware adaptability.
"As inverters become more advanced and the best companies advance the market, the distinction between awesome performance and just OK performance is finer than ever," says Ed Heacox, the general manager of sales and marketing at Chint Power Systems (CPS) America, a commercial inverter manufacturer. "As the variance narrows in product specifications, service becomes a bigger factor than ever."
Microinverter makers are credited for initially pushing the solar industry data collection standard to a panel-specific level and for providing enough automatic analytics to educate consumers and solve basic performance problems. Now, both micro and string manufacturers are widely including programmable chips and WiFi cards within their inverters that permit periodic upgrades of firmware. And as more frequent passive and active actions in operations and maintenance take place, the benchmarking of performance against manufacturer databases also can optimize predictive functions.
"The main technology to improve service for inverters is communication such as WiFi, which connects the system to the internet and an online monitoring portal," observes Richard Baldinger, the head of marketing at Fronius. "Through online monitoring like the FroniusSolar.web, users can track the performance of a system and get notified if the system is not performing. Based on state codes and other values, a service truck-roll can be planned."
RELATED: 2017 Solar Inverter Buyer's Guide 
F
irmware Updates
Two-way communications continue to provide real-time monitoring of micro systems.
"Enphase provides multiple web-based applications for both the installers and homeowners. These applications can be used to verify, in near real-time, that a given system is performing as expected," says Ilén Zazueta-Hall, the Enphase director of product management for energy management. "Further, solar installers can receive notifications of any significant issues impacting the system, including notifications of when system performance drops below a certain [customizable] threshold."
But now, firmware is critical to the inverter life cycle. "Firmware is constantly updated, roughly every six months. So being able to refine an inverter is valuable, but not if you have to visit it to do the update," Heacox says. He notes that this year, CPS is launching remote firmware updates. "We can either give away or provide at a very low cost our Flex Gateway, with ethernet two-way communications. We can do updates with one card supporting dozens of inverters on a site."
Some installers find microinverters more easily upgradable. "Microinverter monitoring for us has worked so that as the software suit enhances, we have had five or six firmware upgrades at no charge," says Jeff Mathias, a co-owner of Synergy Solar and Electrical Systems. "I don't get that with a string inverter company; there is a way to go into the web box to do it, but I don't."
P
redictive Diagnostics
Failure response has become streamlined thanks to better communications. "If a data monitoring system detects an inverter failure, a technician could arrive on site within 24 to 48 hours with a stock of replacement parts. The repair to the inverter can be done in minimal time in one trip, and the system will resume full power production," notes Baldinger. "Compare this to a typical scenario where a technician makes a first trip to troubleshoot and determine the exact failure, then orders a replacement. String inverters are often replaced in whole, with wait times of one week typical for the replacement unit to arrive before the technician visits the site again."
"Microinverters and inverters with optimizers such as SolarEdge make system monitoring and problem diagnosis easier. Receiving an automatic email from Enphase when there is an inverter problem is particularly helpful," says Brian Hines, the principal at North Coast Solar.
Heacox says that later this year CPS "will roll out remote diagnostics and problem solving, so that we can handle 95 percent of a trouble call from our national support center in Texas."
W
arranty Services Improve
Installers in the past have complained that some inverter makers were slow to replace failed units and that some even insisted on repairing the old one over replacement. That standard is no longer acceptable in the market.
"Before we went to microinverters, we had to go to a site, analyze the string inverter problem and if it was a failure, call the manufacturer and go through their on-telephone de-bugging routine to validate that the unit was bad. Then we'd take it to the shop, put it into box and wait two or three days to a week for the replacement," Mathias relays. "Now, we just text in an app that we have a bad inverter, and a new one comes in."
Zazueta-Hall explains: "In cases in which a product is defective, installers are guided through a streamlined return merchandise authorization (RMA) process. Installers can submit a warranty claim or check the status of a pending warranty claim online. Customer support can also authorize an RMA with one call into the support queue to perform remote diagnostics on an inverter. "
RELATED: LCOE Heroes: How inverters drive down PV levelized cost of energy 
T
raining Responders
The market has realized that manufacturer training and customer service is integral for inverter maintenance and installer services.
"We offer Fronius Service Provider training, which certifies installers to purchase spare parts [such as PCB boards] and field-service inverters. It also helps reduce the number of truck-rolls in a service case," Baldinger says.
Inverter design also plays a huge part too because even a well-trained technician working on a complex or cumbersome product is going to run into issues or slowdowns. CPS says it invested in extra engineering and cost into the wire-box and inverter body designs to make them integrated but separable so that when a service event occurs in the inverter body, it can be easily removed and replaced — just four bolts hold the inverter body (top) to the wire-box.
"It takes only 10 minutes to swap the inverter tops for quick uptime recovery," Heacox says. "It would be several hundred dollars cheaper to make the inverter in one chassis without the separable wire-box, but we know downtime and wasted field service labor and materials can cost much more. We do our best to consider life-cycle service costs when architecting the inverter platform."
Distributors also play a training roll. "Quality solar distributors can be counted on to provide: short lead times for order fulfillment to installers, in-depth product knowledge and training information," suggests Jason Higginson, the senior director of marketing for APSystems. "Even if training is offered by the manufacturer, good distributors can often provide basic support and can also coordinate online or live training sessions with a manufacturer for installer customers. Finding a distributor with good relationships with their manufacturers helps to facilitate all the above."
Microinverter vendors serving the residential market don't necessarily know where their products are being installed and thus are at a loss to provide support until it is requested. But in the C&I segment, largely equipped with string inverters, the smaller number of devices in field permits more manufacturer-customer familiarity. "In C&I we know where every inverter is going because we go directly to the site ourselves. So we are on a first name basis," Heacox says. "We also are on a first name basis with our guy in the site region, with the EPC or the developer. So we can directly service the relationship from design to install across full life support."
Charles W. Thurston is a freelance writer who covers solar energy from Northern California. Reach him at chazwt@gmail.com.
Listen to more in-depth conversations on Solar Builder's YouTube channel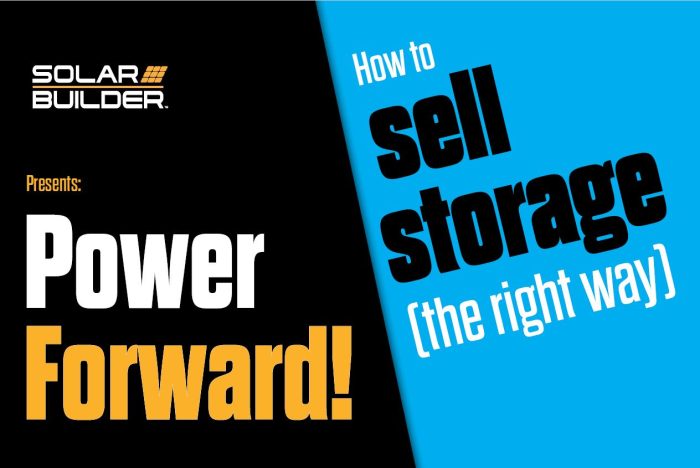 Our most popular series include:

Power Forward! | A collaboration with BayWa r.e. to discuss higher level industry topics.
The Buzz | Where we give our 2 cents per kWh on the residential solar market.
The Pitch | Discussions with solar manufacturers about their new technology and ideas.
Tags:
2017 March/April Print Issue
,
Chint Power Systems (CPS) America
,
Enphase Energy
,
Fronius USA
,
Microinverters