Alencon Systems LLC has been invited to join the Emerge Alliance, an open industry association developing standards leading to the rapid adoption of DC power distribution. Alencon Systems was selected for membership in this organization because of its unique String Power Optimizer and Transmitter product, the SPOT.
Brian T. Patterson, President of industry NGO and standards developer EMerge Alliance, explains, "The increasing use of microgrids invokes many new equipment requirements for the power industry. New types of DC-DC power optimizers, inverters and converters that help tie new distributed power sources, storage and loads into microgrids are particularly key. In addition to helping EMerge develop standards, Alencon Systems is a great example of an innovative company who has started to fill some of those market requirements with their recent product releases."
RELATED: Module-Level Electronics O&M Equation: Looking at the solutions to address MLPE issues 
What is SPOT?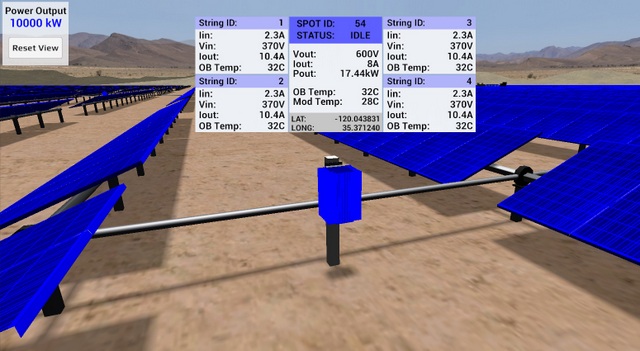 Alencon's String Power Optimizer, the SPOT, is the PV industry's most powerful and versatile DC-DC optimizer for large commercial and utility scale applications. It allows users of PV plants to harvest more power from their solar modules by providing highly granular maximum power point tracking (MPPT). The device also facilitates medium voltage DC transmission by stepping up the voltage harvested from PV panels.
The company has recently announced the release of the latest version of the SPOT, which features a more rugged, low profile design along with a number of unique power electronics features to allow both new and existing PV plants to generate more energy while also streamlining their operations and maintenance (O&M) activities. Alencon's SPOT can improve the yield of PV plants from anywhere 5 – 10% on average.
The latest version of the SPOT, the fourth generation of Alencon's DC-DC optimizer offerings, includes a variety of enhanced features to previous versions of the product. Its NEMA4 enclosure has been recast to make it more rugged yet lighter weight and thus easier to install. The SPOT's power electronics are the most sophisticated of their kind found in the PV industry today. The 25 KW unit allows maximum power point tracking (MPPT) to be performed on four PV strings at once, twice as many as any similar device on the market today.