The rapid evolution of module-level electronics has spiked performance, extended reliability and crushed manufacturing prices, but there is still a ways to go before the operation and maintenance of the technology is satisfactory to all the players involved.
"When people talk about the business model for solar microinverters or optimizers, they get very serious, as if you were talking about politics or religion. It's a little odd," says Greg Smith, currently the senior technical trainer for sonnen Inc. and previously a technical trainer for SMA.
"When a solar company offers a warranty, it typically will set aside approximately five percent of sales to cover any future issues. But with microinverter manufacturers, I have heard of anecdotal failure rates of up to 20 percent in warm climate locations, like Hawaii, which can become a disastrously high number for a company to account for," Smith explains. sonnen, with an eye to innovation and future developments, is solar technology agnostic. The sonnenBatterie energy storage solutions work with new and existing solar systems incorporating either microinverters, optimizers or string inverters, he notes.
A variety of MLPE makers may be struggling with warranty expenses, including now-public Enphase, according to a recent study by Warranty Week: "Back in late 2011 and early 2012, Enphase was setting aside almost five percent of its revenue as warranty accruals. By early 2016, that accrual rate was down to 1.1 percent. The company's claims rates, however, are still as volatile as ever. Enphase spent 2.5 percent of its third quarter 2015 revenue on warranty claims, followed by a dip to 0.7 percent and then a rise to 2.7 percent in early 2016. So, it has not yet quite mastered the art of producing stable and steady expense ratios like so many others in the power equipment industry," the publication reports.
RELATED: LCOE Heroes: How inverters drive down PV levelized cost of energy 
Installer issues
Installers and EPCs take the brunt of MLPE failures. "We have mixed feelings about MLPEs although we do utilize them a lot in residential PV because of the NEC code requirement for rapid shutdown. We tend to put in micros on new construction or optimizers on existing roofs," says Stephen Kane, the commercial service and O&M engineer for Boulder, Colo.-based Namaste Solar. "Some of the present challenges include poor equipment communication between devices, unreliable homeowner internet connections [many warranties require data monitoring], delayed authorizations for merchandise return [RMAs] and difficult RMA processes," he says.
Lack of long-term warranty stock can be a problem, too. "There are several inverter manufacturers out there that will not reimburse an installer enough to cover costs of troubleshooting and replacing a failed inverter. Often, they provide a refurbished unit; and the process can take several weeks to months," explains Kane. Namaste employs 10 workers in its service and O&M department out of a total company payroll of 140 people.
Design Improvements
Many manufacturers continue to respond to these issues as they are uncovered and improve technology accordingly.
For example, APsystems, based in Seattle, now offers a microinverter that can handle two panels with independent Maximum Power Point Trackers (MPPT). "With a micro serving two modules, there are half as many points of potential failure on a rooftop, so there is an immediate improvement in reliability, not to mention a much faster install," says Chris Barrett, the director of engineering and technical services at the company.
APsystems also offers a 4-to-1 microinverter that connects through a trunk cable that is panel-capacity agnostic, permitting either four smaller panels to be served by one micro or three larger ones.
Another technology that permits multiple module control is HiQ Solar's 480V 8-kW three-phase TrueString optimizer with a specialized string inverter. The Santa Clara, Calif.-based company's inverter handles two strings with independent MPPTs and controls them separately; the strings may include between 10 and 20 modules. The HiQ inverter does not use electrolytic capacitors or cooling fans, and all components are automotive-grade. This design supports the trend toward ceramic capacitors rather than electrolytic capacitors, more prone to damage.
Another improvement in microinverter design is the use of a field programmable chip, or FPGA, in lieu of an ASIC (application-specific integrated circuit) chip, which companies including Enphase employ for the sake of cost-lowering mass production. The next generation Enphase chip will include multiple function options. At APsystems, its "chip can modify its operation if a message is sent, while ASIC chips are fixed function thus far," Barrett says.
Modular integration of power optimizers with panels is another new step forward. "SolarEdge has developed a modular design for its power optimizer that permits installing the optimizer that provides module manufacturers with the ability to install the power optimizer at different stages along the project development process, and permits simple field serviceability with an easily detachable and replaceable power optimizer cover," says James Higgins, general manager, China & South East Asia for SolarEdge and the executive responsible for the integrated products.
"This product adds flexibility to installation and maintenance crews that can save on labor costs."
Another way that performance and reliability will be improved is through common standards. The High Definition PV Alliance (HDPV) is one industry-wide organization that uses defined standards, tested compatibility and shared best practices to enhance PV systems using DC power optimization.
RELATED: How optimizers bridge the gap to 1,500-volt PV systems 
Enhanced Communications
One way that MLE makers are facilitating O&M decisions is with better, independent telecommunications. Rather than making data analysis dependent on the quality of a host internet connection, several MLPE companies are now, or will be — like SolarEdge — embedding wireless boards in their latest generation products to tap networks directly. Fort Collins, Colo.-based Ampt, for example, already has DC string optimizer product lines that deploy wireless communications for string-level data.
Warranties Improve
Warranty lengths are improving. "A standard string inverter carries a 10-year warranty, while our product warranty is up to 25 years — a significant advantage," Barrett says. But choosing when to service a failure is a separate problem.
"The biggest problem in MLPE maintenance is perception," reckons Laks Sampath, the U.S. country manager for Alectris, the San Francisco-based solar asset manager. "When one microinverter goes out, the customer's perception is that the whole system isn't working, even though it may only be one-fortieth of the system," he suggests. "In most cases it will not make financial sense to the owner to have an O&M guy roll a truck for every small microinverter failure," he adds.
The cost of coming out for every failure would be catastrophic, he points out. "Every truck roll is $300 to $400. So if the warranty doesn't cover it, but people want it fixed, I do time and material," Sampath says. "If a company sends out a truck every time a micro goes out, they will go out of business.
"Holding an EPC to a five-year warranty may be a typical demand in this industry, but why is the EPC responsible?" he asks.
The answer is bankability, when it comes to limiting maintenance risk for larger projects. "With a larger project, an O&M company may wait for a five percent failure level in the entire system. But the blanket performance guarantee may permit a more bankable project," Sampath says.
One way that warranties may become more universally upheld is through home insurance, suggests Kane. "Whole home warranty wraps, especially with new construction, can help cover some of these equipment risks," he suggests.
Charles W. Thurston is a freelance writer who covers solar energy from Northern California. Reach him at chazwt@gmail.com.
Listen to more in-depth conversations on Solar Builder's YouTube channel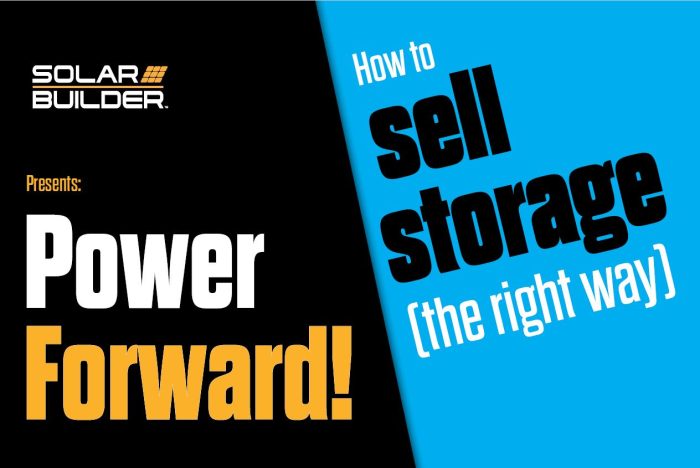 Our most popular series include:

Power Forward! | A collaboration with BayWa r.e. to discuss higher level industry topics.
The Buzz | Where we give our 2 cents per kWh on the residential solar market.
The Pitch | Discussions with solar manufacturers about their new technology and ideas.
Tags:
APsystems
,
inverters
,
Microinverters
,
Module-level power electronics
,
Namasté Solar
,
optimizers
,
September October 2016 Print Issues
,
Sonnen