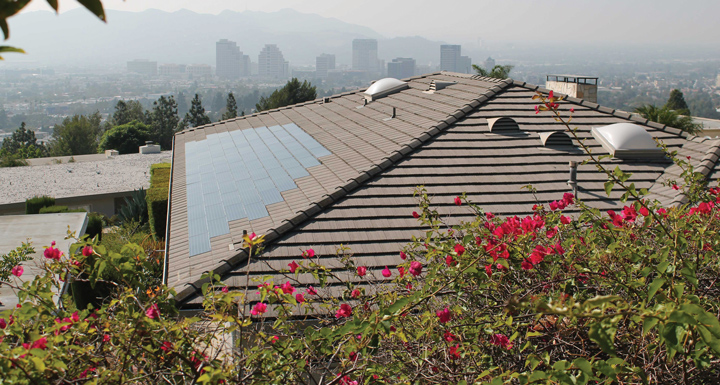 Suffice it to say, 2016 was a roller coaster year for the solar roof market. Twelve months ago, there was little general interest in the solar shingle market. Roof-integrated solar was seen as a niche market appealing to the few willing to pay the markup for a more expensive and often less efficient residential solar system.
With Dow Chemical discontinuing the Powerhouse Solar Shingle product in July 2016, doubts about the market abounded. Dow was joining an ever-growing list of roof-integrated solar companies who could not find a path to commercial success, and few remained standing.
And then, Elon Musk happened.
Goodbye Dow, Hello Elon Musk
After Dow's exit from the solar shingle market, solar roof companies were suddenly faced with misconceived questions about the feasibility of roof-integrated solar. Dow's failure was seen as a reflection of the viability of the solar shingle market as a whole, when in fact it had more to do with its faulty technology strategy.
The distinction lies in the thin-film technology that formed the basis of Dow's solar shingles. Thin film is less efficient and requires huge manufacturing scale to approach the cost structure of standard crystalline solar technology. Although Dow did have some success in selling its solar shingle, the volume was much too small to support the necessary manufacturing investments and cost.
On the heels of Dow's departure, Musk's announcement in August 2016 that Tesla/SolarCity was developing its own solar roof product focused new attention on solar shingles and tiles. The fact that Musk and the to-be-combined Tesla/SolarCity juggernaut was looking at this market gave solar roof products major legitimacy. With that announcement and Tesla's October 2016 unveiling, market awareness and customer demand for roof-integrated solar has skyrocketed.
Impact of the "Musk Effect"
If Elon Musk's previous pursuits are any indication, the "Musk Effect" is potent and tangible. Electric vehicles were ridiculed until Tesla began building its sleek and luxurious models, and now the cars are a 21st century status symbol. No one thought having a battery bank in your garage was sexy until Tesla unveiled its Powerwall, and now the household battery has a burgeoning space in the market.
Going forward, having a major cleantech player like Tesla and a celebrity CEO like Elon Musk advocating roof-integrated solar will continue to attract the attention of the mass media and consumers. Tesla's presence in the market will not only create a general awareness of solar shingles and tiles but will also give them the aspirational attributes of a product paving the way to the future.
This bodes well for the growth of the roof-integrated solar market segment in 2017. Although Tesla is not expected to launch its product until the end of the summer, the attention will create opportunity for current products in the market such as the CertainTeed Apollo product, LUMA Resources, and our own SunTegra products. In 2016, SunTegra already saw about 300 percent revenue growth in Q4 over Q3. Strong growth will likely hold steady through 2018 and beyond as market awareness expands, prices decline and customers demand aesthetically pleasing solar roof products.
Will it work?
Looking at the Tesla prototype itself, Musk's unveiling painted a compelling vision of what a solar roof can be but did not include much discussion of functionality, ease of installation, cost or how the product would be marketed to Tesla/SolarCity customers. But based on its prototype design, Musk's solar roof will likely run into cost and technical challenges. The sheer number of small glass shingles in the Tesla roof will be labor-intensive to produce and interconnect. With such a large number of individual tile pieces, the many connections pose reliability and safety concerns. Also, since the glass solar tiles cannot be trimmed like most roofing materials, creating the "whole roof" look he presented will require a lot of extra pieces and be a logistical headache — that is, if fire codes don't get in the way first.
Musk's solar roof will likely start as a higher-end product for the homes of current and future Tesla car drivers. This customer base is quite different from the more cost-conscious middle- or working-class consumer market where SolarCity has its strength and lease sales are the norm.
Fearless Prediction: Exponential Growth
Solar roof systems made from standard mono/polycrystalline technology once produced at scale will be increasingly competitive with traditional roof-mounted solar panels when installed as a new roof (there are 5 million new residential rooftops installed in the United States every year).
Once a homeowner is already paying for new roofing material, labor and transportation, the difference in cost between regular roofing shingles plus solar vs. solar shingles alone becomes negligible. The higher cost of solar shingles is outweighed by the savings from not needing racking, footings or traditional roofing materials, all of which are needed by conventional solar. These savings enable solar roofing products to offer homeowners a similar or better return on investment.
Homeowners prefer a low-profile, more integrated solar look and feel, so if the cost is similar, who wouldn't prefer a solar roof? I have to agree with Elon Musk: The future for roof-integrated solar is bright. It's going to be an exciting next couple of years.
Listen to more in-depth conversations on Solar Builder's YouTube channel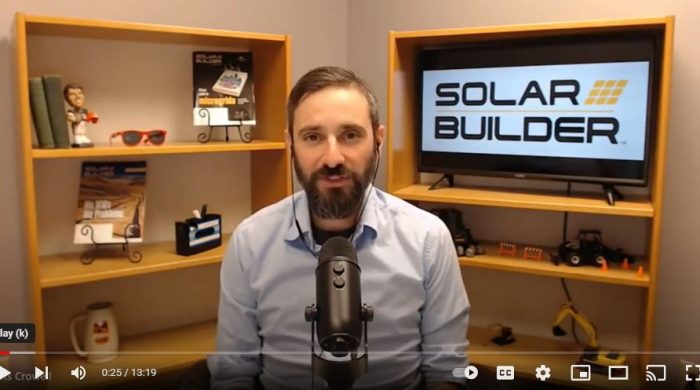 Our most popular series include:

Power Forward! | A collaboration with BayWa r.e. to discuss higher level industry topics.

The Pitch | Discussions with solar manufacturers about their new technology and ideas.
Tags:
January February 2017 Print Issue
,
SunTegra