A whirlwind of new technology improvements are appearing in solar modules made by the world's leading manufacturers, with common goals of improving performance and efficiency, while holding costs down to the bare bone. Many of these advances were touted during the recent SPI show in Anaheim, where manufacturers vied for the estimated 9-GW U.S. module market.
Cost cutting, which seems to be approaching bottom for basic Chinese-made p-type cells, is not receiving as much focus as higher efficiency and lowest cost of electricity (LCOE) from manufacturers targeting the U.S. market.
"At SPI, you could see more happening in crystalline silicon compared to thin film, with a particular focus on expanding mono crystalline technologies and applications," says Mohit Anand, a senior analyst in solar markets at GTM Research in Boston. "For example, you see more n-type cells in mono crystalline modules from companies like LG and SunPower."
More bang for the buck is also being achieved by innovation outside the cell, in the areas of frames, mounting and power electronics.
"Another thing I noticed in particular at SPI were the number of updates in frameless modules, including offerings by Canadian Solar and Trina," Anand observes.
More watts per panel
One panel maker that has boosted watts per panel is Canadian Solar, which has raised the output of its CS6X-P over the past year to 320 W.
"Our power increases do not come with any cost increases, so the cost per watt is going continuously down," says Thomas Koerner, the general manager of Canadian Solar, in San Ramon, Calif.
LG Electronics also has boosted wattage on both its 60- and 72-cell panels, according to David Chang, the senior manager for module sales in the Western United States for LG Electronics USA in San Jose. "Knowing that efficiency was the way to go, we've made tremendous strides every year and just released our 72-cell module with up to 365 watts per panel," he says. "We also have a new version of our 60-cell panel out now, up to 320 W," he adds.
RELATED: LG's new lineup of high-efficiency NeON panels on the scene at SPI 
LG gains more watts from its 60-cell Mono X NeON because of its n-type double-sided cell structure, which allows the light reflected from the rear of the module to be absorbed, Chang notes.
Another panel maker that is raising the wattage is Hulk Energy Technology (HULKet), which earlier this year certified its CIGS module power at 324 W by German Fraunhofer Institute for Solar Energy Systems ISE.
"Our CIGS technology yields 20 to 30 percent more kWh based on the same watts as a polycrystalline PV module because it features low light absorption," notes Brian Sung, the founder and president, of HULKet, based in Miaoli, Taiwan, just outside Taipei. "In two or three years, the cost of CIGS could be 40 percent lower than polycrystalline."
The composition of the company's CIGS panels is cadmium-free, unlike traditional CIGS modules, and they are marketed under a CDF trademark to promote the green effort.
RELATED: Hulk Energy Technology debuts powerful CIGS solar module in U.S. 
Because HULKet's new Prometea panel is flexible, it is likely to be adopted in architectural applications where curves are used, as well as by mobile users, Sung suggests. His company now has production capacity of 50 MW and that soon may reach 100 MW, he notes. HULKet's strategic partner, Energyka Group, of Montebelluna, Italy, may also add capacity near its base outside of Venice to serve the European market.
At the same time wattage is growing, more companies are offering 1,500-volt panels.
"The 1,500-volt panels are becoming more common, but it will be an installer-led transition, and it will be the same for AC panels," Anand suggests. Among manufacturers producing 1,500-volt panels is Canadian Solar, which also will be unveiling a glass-on-glass panel within the first quarter of 2016, Koerner notes. Similarly, Trina gained UL certification for its 1,500-volt panel in July.
More, better electronics
Improvements in manufacturing continue to emerge, involving a host of new technology variations. One popular improvement is the shift to n-type cells from p-type cells popular among Chinese manufacturers. LG's n-type cells use phosphorous instead of boron in the doping process to avoid light induced degradation (LID), which is caused by the simultaneous presence of boron and oxygen in the wafers. Standard poly and mono p-type cells typically show a degradation of 2 to 3 percent within the first few weeks of installation, the company notes.
Another way that LG has improved its panels is through internal wiring design. The company's Cello technology utilizes "circular-shaped wires to scatter light for better absorption while reducing the electrical loss and increasing power output and reliability by spreading the current with 12 thin wires rather than the traditional three buss bars."
Similarly, tenKsolar internally wires its XT Duo panels with both rows and columns so that cells have multiple paths for electricity conduction, and so shading is minimized, notes Dallas Meyer, the chief technology officer for tenKsolar, based in Bloomington, Minn. This wiring mesh permits the panel to operate at a mere 15 volts, enhancing safety and eliminating potentially induced degradation (PID), while delivering 500 W. The company's panels also come with a thin aluminum back sheet, helping to ground the panel and reduce the cost of traditional back sheet materials like polyvinyl fluoride (PVF). While tenKsolar's panels are framed, they require no racking and are erected in a raised wave form so that they also gather reflected light.
RELATED: Watch: tenKsolar takes a totally new approach to PV system architecture #SPI 
Trina is adding power electronics onto its Trinaswitch panel, which optimizes power, facilitates string planning and helps minimize shading effects, according to Jing Tian, the head of global marketing for Trina Solar. With its Duo-Max glass-on-glass module design, PID is eliminated and cost is reduced over framed competition. The company will have 4.8 GW of module capacity by year's end, and "we see 2016 as being a record year for us," he notes. Glass-on-glass designs offer a number of advantages apart from the lack of a frame, which cuts costs and eliminates PID, commonly caused by electron migration into the metal frame under high temperature conditions.
Higher efficiency
SolarCity has claimed the highest efficiency panel to date with its 22.04 percent efficient offering, now being manufactured at its pilot facility in Fremont, Calif., which will ramp up to 100 MW. Then by early 2017, additional production will be available from the company's Buffalo plant. Panasonic briefly attempted to trump the SolarCity number with a 22.5 percent claim, which was based on testing at the glass only, rather than the whole panel, which provides a more accurate estimate.
Click next page for more on efficiency, R&D, global markets and a totally new module process you don't even know about yet
Listen to more in-depth conversations on Solar Builder's YouTube channel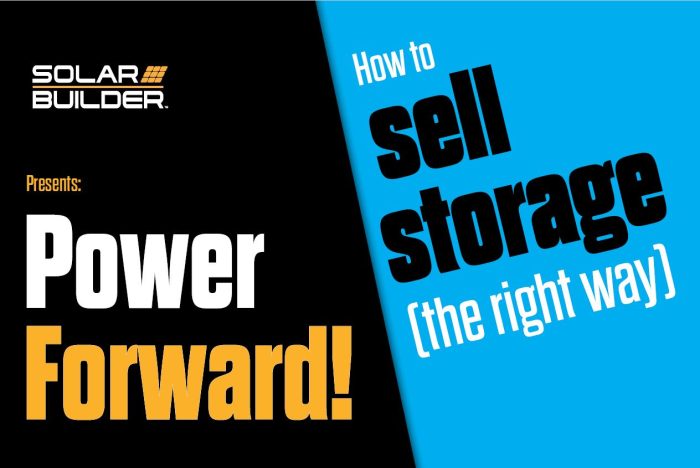 Our most popular series include:

Power Forward! | A collaboration with BayWa r.e. to discuss higher level industry topics.
The Buzz | Where we give our 2 cents per kWh on the residential solar market.
The Pitch | Discussions with solar manufacturers about their new technology and ideas.
Tags:
Canadian Solar
,
CertainTeed
,
HULKet
,
LCOE
,
LG Electronics
,
November December 2015 Print Issue
,
Rayton Solar
,
SolarCity
,
SunPower
,
tenKsolar