Every little step in residential solar project planning and design can add hours, days or more to the time that customers sit around and wait for installation to begin. High-volume system integrators reduce the wait by automating manual processes, one step at a time. But think about the time and money that solar system integrators have had to spend building and updating databases on the 36,177 authorities having jurisdiction (AHJs) that may receive solar permit or interconnection requests.
"The lack of a single source of AHJ truth is driving up soft costs," said Andrew Spalding, an enterprise account executive at Aurora Solar. "I've observed firsthand how the improper assignment of AHJs can result in a myriad of downstream problems, including project cancellations, change orders, and redesigns."
Locating the authority that has jurisdiction to approve a rooftop solar project is only the beginning. What are the building codes, electrical codes and fire codes that can change project design from one town or city to the next? Does the local permitting office have special application forms for solar projects? Is there a contact person in the permitting office assigned to handle solar project applications?
A group of software engineers led by SunSpec Alliance and Blu Banyan has a gift for the solar industry—a crowdsourced, public AHJ registry that aims to eliminate the cost of code research altogether. See it for yourself at ahjregistry.sunspec.org.
What's in the box?
The user interface is simple. Search a street address or a set of latitude and longitude coordinates and see the AHJs for that location. The registry has a record for all 43,096 AHJs in the US, including municipal, county and state agencies.
By using the AHJ Registry, system integrators can avoid costly mistakes associated with manual data entry and proprietary company databases. Get the AHJ assigned for free. Stop having multiple people—sales associates, system engineers, consultants—perform this task.
In addition to the SunSpec user interface, the AHJ Registry can easily integrate into a variety of software applications. It's currently accessible through Blu Banyan's SolarSuccess, a NetSuite application optimized for the specific operational needs of solar installers. Developers at Aurora Solar, National Renewable Energy Laboratory (NREL), Raise Green and 17Terawatts are also integrating the AHJ Registry into their solutions.
Titan Solar Power, a leading rooftop solar installer in the US and a Blu Banyan customer, says that 97 percent of data sourced from the AHJ Registry matches human-assigned AHJs, according to preliminary findings.
"The ability to automatically assign AHJs eliminates human error and further streamlines our pre-installation process," said Aaron Casillas, Titan Solar's national logistics director. "This allows our teams to potentially install solar systems quicker and ultimately achieve our end goal of a completed project and a happy customer."
The Construction Progress Coalition, an industry association supporting data standards for builders, has expressed interest in using the AHJ Registry too. Crowdsourcing data from multiple industries, as well as AHJs themselves, gives this project a real chance to drive down non-hardware related project costs, typically 65% of an installation's cost and a lingering challenge for residential solar.
Saved by the geocode
There are many challenges to successful software development. The hard work could involve writing code from scratch, but not always. Sometimes it's a matter of networking, pooling ideas and discovering a readymade component that was there before you even started thinking about the problem.
With the AHJ Registry project underway, Blu Banyan CEO Jan Rippingale talked to a contact at Sandia National Lab about the need to match geographic locations with the relevant permitting jurisdiction. That conversation led to another contact at NREL, who explained that US Census data contains a record of AHJs defined as geometric shapes. That was the first breakthrough.
"We knew that if you had a point and a polygon, you could say whether or not that point existed in the polygon," Rippingale said.
The next challenge: How do you design a program to match points and polygons?
"We actually tried several ways to do that before we found the polygon matching problem had already been solved," Rippingale said.
Blu Banyan discussed the polygon problem with SunSpec's Orange Button working group comprised of software developers who use data standards to drive down solar project costs. Wells Fargo's emerging technologies strategy consultant Joel Boeder, a member of the working group, asked if the dataset had a geocode function.
Geocode uses a set of unique identifiers for geographic locations.
"We had to go through enough of the geometry challenges to realize that we needed to use the built-in geocoding functions," Rippingale said.
Having confirmed that the solution was in the geocode, Blu Banyan proceeded to build. The AHJ registry debuted in mid-August this year.
Data quality and quantity
Wanting an initial dataset with a high degree of accuracy, Blu Banyan seeded the registry with data for AHJs in Connecticut and North Carolina. Going forward, it will be up to users of the registry and AHJs themselves to fill in details and confirm that the data stays up to date.
Widespread adoption releases the true value of standardized data. A large user base in the solar and construction industries can quickly and easily crowdsource data for the AHJ Registry. Each addition to the registry contributes to an information commons that improves data accuracy and reduces time and money spent on manual data entry. Step by step, this work takes us closer to the future of project permitting.
Instant, online solar permitting, enabled by NREL's SolarAPP platform, has many advantages. It improves efficiency. By eliminating the need to visit the local permitting office, it saves time and enhances public safety during the COVID-19 pandemic. It can also support equity and inclusion. If nobody knows what a permit applicant looks like, there's less risk of discrimination.
Data standards gaining momentum
The AHJ Registry is one of several active projects using data standards to drive down solar soft costs.
With leadership from Blu Banyan and SunSpec Alliance, the Orange Button working group is also developing a common product registry. Starting with modules and inverters, the registry will make it possible for manufacturers to upload product datasheets once, and give the entire industry access to all product data, including specifications, certifications and more, at the push of a button.
"Code talks," said Tom Tansy, SunSpec Alliance chairman. "Major customers come in because they want to solve one big problem. When we solve it, they come back to solve a different problem."
Other Orange Button projects will improve customer engagement, taking details about project status and reporting back to the homeowner; support asset management, sharing monthly operating reports with investors who contribute project finance; and simplify operations and maintenance, integrating field service data into a platform that represents the single source of truth for solar projects.
Users of AHJ registry and other Orange Button services can join SunSpec Alliance to support continued development.
Matthew Hirsch is CMO and Partner at TerraCurrent.
Listen to more in-depth conversations on Solar Builder's YouTube channel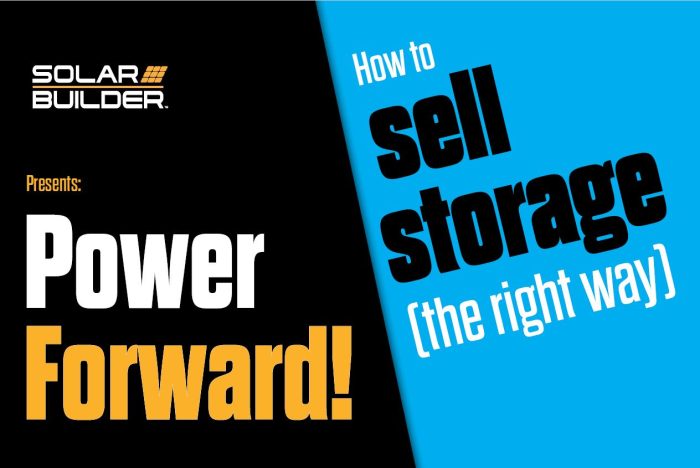 Our most popular series include:

Power Forward! | A collaboration with BayWa r.e. to discuss higher level industry topics.
The Buzz | Where we give our 2 cents per kWh on the residential solar market.
The Pitch | Discussions with solar manufacturers about their new technology and ideas.
Tags:
Blu Banyan
,
permitting
,
SunSpec Alliance