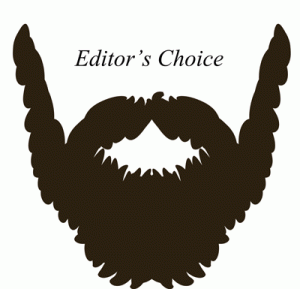 We say it every year: When it comes to solar projects, we are all winners.
We already announced the winners of our 2016 Project of the Year vote, but we at Solar Builder liked a bunch of the other submissions too. Welcome to the first in our series of Editor's Choice winners! These are projects that
didn't garner the most votes from readers but we felt were still pretty darn cool too.
Strictly Pediatrics Surgery Center
Comprised of nearly 2,500 solar panels, the 812-kW system designed and installed by Freedom Solar Power includes two solar canopy structures on the parking garages, a roof-mounted solar array on the building and an in-lobby monitoring system that shows the energy savings in real-time. The limited space on the building's rooftop was covered with panels during phase one, but phase two is where the real innovation took place — Freedom Solar Power designed and installed a custom solar canopy to shade the top floors of the parking garages while providing a significant amount of the building's energy needs. The solar installation is expected to offset 50 percent of Strictly Pediatrics' energy needs and generate more than 1.2 million kWh of electricity per year. The solar project will pay for itself in less than seven years. and save Strictly Pediatrics more than $3 million over the next 25 years.
Location: Austin, Texas
Size: 812 kW
Completed: May 2016
Developer: Freedom Solar Power
Contractor: Freedom Solar Power
Modules: SunPower
Inverters: SMA
Mounting: Schletter (for rails and clamps)
---
Mashpee Commons
Mashpee Commons is an open-air shopping center that is the physical and social center of the quaint Cape Cod town of Mashpee. SunBug Solar was ultimately selected to carry out the project and was careful to address several key requirements of the client. At Mashpee Commons, where the visitor experience is paramount, SunBug Solar made sure not to impinge on the enjoyment of the guests. The use of heavy equipment was limited; all panels, racking and ballast was lifted onto the roof using cranes in the early morning to avoid interfering with shopping hours. Street trenching and overhead wires were also not allowed. To further complicate the project, the Commonwealth of Massachusetts requires a formal waiver from the Department of Public Utilities to install more than one net meter on a single parcel of land, so the seven rooftop solar arrays had to be tied into one main Point of Interconnection — without cutting pavement. SunBug Solar decided to use horizontal underground drilling to connect the arrays to the main panel (2,000 ft of underground conduit and wiring). In order to connect inverters on seven separate roofs to a single cluster controller, SunBug Solar installed NanoBeam wireless devices on each roof to wirelessly connect to the local area network.
Location: Mashpee, Mass.
Size: 443 kW
Completed: June 2016
Developer: SunBug Solar
Contractor: SunBug Solar
Modules: SunPower
Inverters: SMA
Mounting: Ecolibrium
Tags:
2016 Project of the Year
,
commercial
,
Ecolibrium
,
Freedom Solar Power
,
November December 2016 Print Issue
,
Schletter
,
SMA
,
SunBug Solar
,
SunPower