The Fortis Groep is an international builder of sustainable and net zero building projects around the world and it has new sustainable and net-zero building project it is ready to debut world-wide. As of now, these net zero systems will be installed in residential building projects in Florida and North Carolina and two high-rise buildings, one in the U.S. and one in Europe.
Fortis Groep operates in 15 countries world-wide with a current project value in excess of $8.6 billion.
To make this whole thing come together,  Fortis Groep ordered 6,100, 15-kW POWERSTATION 247 solar and battery storage systems from Concept by US.
RELATED: Primer for buying, installing residential solar+storage systems 
Tell me more about the POWERSTATION 247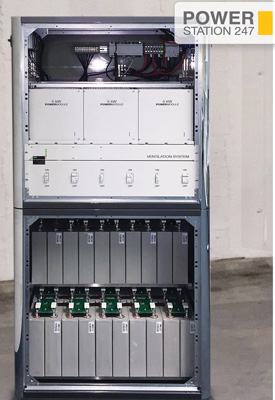 A new German-inspired company based in the U.S. — Concept by US — manufacturers the POWERSTATION 247 – a complete and fully integrated, "plug and play" scalable solar energy usage and storage system with built-in battery storage.
The system, which can be installed on and off grid, provides completely autonomous electricity on a 24/7 basis. The turn-key systems come in three sizes, 5 kW, 10 kW or 15 kW; all have the same battery storage capacity of 17.28 kWh. The system integrates up to 3 hybrid inverters, solar MPP-trackers, charge controller and lithium-iron batteries, all necessary field wiring terminals and disconnect switches. The POWERSTATION 247 is UL certified with all components manufactured by one company.
Learn more on the company's website.
Tags:
Concept by US
,
Powerstation
,
solar+storage