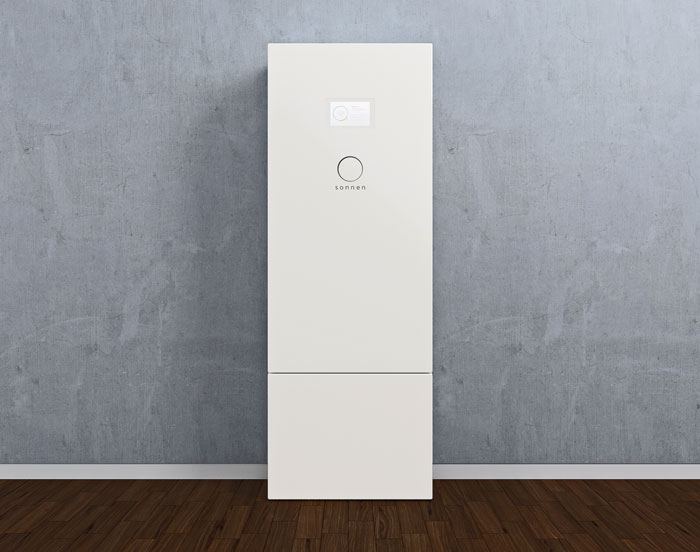 Energy storage has emerged as a technology that helps make solar power a winning choice for homeowners, and the rapid evolution of battery chemistries, storage management software and other combining technologies will help drive down cost and drive up value.
Where to start at selecting a storage solution can seem overwhelming without some basic guidance. For some homeowners, an integrated solution from plug-and-play providers like Enphase, sonnen or Tesla may be the easiest approach, though not necessarily the least expensive. For other homeowners, learning their energy load composition through solar monitoring and analysis might be a critical prerequisite to choosing what type of storage they need.
"Even if the payback time is over 10 years, consumers might be tempted to add a battery because they want to gain control over their electricity consumption," says Marianne Boust, a storage analyst at IHS. "The economics of solar-plus-storage will then depend on the retail electricity rates, solar resources and the matching between the PV generation profile and the end-user consumption patterns."
Promising Markets Abound
Residential solar-plus-storage is just beginning to go mainstream.
"The Hawaii and California markets are test beds for the rest of the United States, leading the way in incentive programs and alleviating the utility burden," says Eric Hill, the senior strategic platforms manager for OutBack Power, based in Bellingham, Wash. "We see these markets continuing to grow pending further legislative limits and showing us where the overall U.S. market will be in 10 years, if not sooner."
Others agree. "U.S. utilities are very much looking at storage, with projects coming online more quickly than solar did on its own," says Boris von Borman, CEO of Sonnen, based in Los Angeles. "Our focus now is to build out these strategic partnerships to get closer to the end customer and our goal is 100 percent coverage in the United States, which is viable."
Globally, Boust sees the greatest potential for home-based storage systems in Germany, Australia, Japan and the U.K. in the near-term.
RELATED: Q&A with SolarEdge about new StorEdge storage system 
Storage Calculations
For most consumers, an appliance-by-appliance calculation of energy use, and a decision about whether they are a hands-on maintenance person or not, will help guide them through a battery and inverter selection, the backbone of a home energy storage system.
One helpful guide for such an inventory is Trojan Battery's calculator. This website enables you to estimate current load, expected load, desired battery use pattern and longevity and AC versus DC usage. The total load is typically the sum of all appliances operating simultaneously, plus the surge from the largest unit — say a washing machine or a pump. At the end of the free online exercise, a consumer can readily size a battery and an inverter.
While several strings of parallel batteries can be included in a residential configuration, the most limiting piece of equipment will be the inverter, which typically represents 15 percent of the overall cost of a solar system sans storage. For purely off-grid situations or a situation where extra energy is always consumed rather than sold back to the utility, a one-way inverter is sufficient. But if an inverter is called upon to move electricity from the rooftop into batteries and then back to the grid, a two-way inverter is necessary, at a bit of a premium cost.
"What we are seeing is a lot of homeowners who start small with a lead-acid battery system, then in future considerations expand to lithium ion. Our energy pack can use either," Hill says. "The cost of lithium is three to four times the cost of lead, but the prices are coming down. Elon Musk [the CEO of Tesla] says he will bring it down to $350/kWh; let's see if he can," he says. "One problem is that a lot of lithium battery suppliers from China are not reliable, so it is best to stick with the major producers like LG, Panasonic and Samsung. Of paramount importance with whatever choice is safety."
"Pricing for lithium chemistries is dropping rapidly due to the increased demand from many market segments," says Eric Clifton, the CEO of San Diego-based Orison. "As the stationary storage market is projected to grow faster than the market average, and since it has less demanding characteristics than other use cases, it is expected to become even more price competitive over the next few years."
RELATED: How energy storage helps solar's long-term value problem 
Battery Performance Dictates Cost
Once load is determined, the expected and/or desired performance of the battery needs to be addressed. The least expensive lead-acid batteries, which cost about $150 each, cycle fewer times and cannot be discharged as deeply as other battery chemistries, like lithium ion, which might cost $600 each. Battery companies generally offer a chart of the number of life cycles in a battery vs. the depth of discharge, with the 50 percent midline a good point of comparison.
"A battery might have a life cycle of 400 times and only last one year, or it may have 1,200 cycles and last three years," says Dean Middleton, the general manager of renewable applications at Trojan Battery, based in Santa Fe Springs, Calif.
"Our solution is designed for two discharges per day," says Deborah Knuckey, the global head of marketing for Enphase, based in Petaluma, Calif. "So, it enables you to gather during the day and use in the evening, then refill at night, if there are low overnight rates, to use in morning. It is important for installers to represent systems not in terms of dollars per kWh, but rather dollars per cycle."
RELATED: Is there a PV storage solution between lead-acid and lithium ion? 
Software Management
There are varying levels of software used for home storage. Knuckley says Enphase sees three trends:
"One is a battery pack or collection of cells," she says. "The second is a storage system that also has an inverter, a battery management system and controller with built-in intelligence. The third is a home energy solution in which storage is fully integrated into a solar system with a single approach and single software platform; we are doing the third."
"The key for us is to be able to help homeowners have more control over their energy use, both in how and when to use it," von Borman says. "Our smart house system has built-in capability for up to 400 devices.
"Our system has a mechanism that can learn what the home generation pattern is and use the data in forecast systems — planning for things like weather — and automatically optimize over the following three days," he continues. "The user can view all this on a cell phone with an app and get more involved."
Such comprehensive smart home control comes at a cost that may not be immediately realized. The system from sonnen might cost $10,000 for a small solar installation or upward of $23,000 for a 16-kW system.
"Our warranty is based on 10,000 battery cycles or 10 years, whichever comes first," he notes.
OutBack is doing a lot of systems on the Gulf Coast, where tropical storms are a big factor, so they are adding intelligence that allows a customer to receive a three-day forecast, see if a storm really is coming and to fully charge batteries in preparation.
"That's where the future value will come from," Hill says.
Charles W. Thurston is a freelance writer who covers solar energy from Northern California. Reach him at chazwt@gmail.com.
Listen to more in-depth conversations on Solar Builder's YouTube channel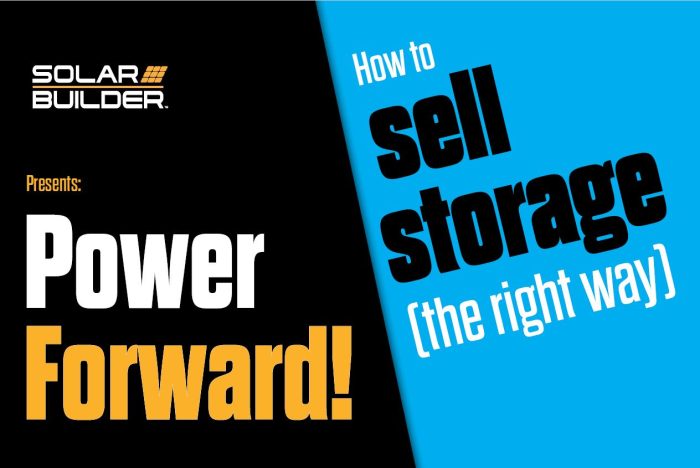 Our most popular series include:

Power Forward! | A collaboration with BayWa r.e. to discuss higher level industry topics.
The Buzz | Where we give our 2 cents per kWh on the residential solar market.
The Pitch | Discussions with solar manufacturers about their new technology and ideas.
Tags:
energy storage
,
Enphase
,
solar+storage
,
Sonnen
,
Tesla
,
Trojans Battery Calculator