REC Group, a European brand of solar panels, is looking to expand its production of high-efficiency Passivated Emitter Rear Contact (PERC) solar cells and start developing that next-generation PERC technology.  To do so, the company ordered three microCELL OTF laser systems from 3D-Micromac AG, a leading supplier of laser micromachining and roll-to-roll laser systems. The systems will be installed at REC Group's production facility in Singapore.
The benefits of PERC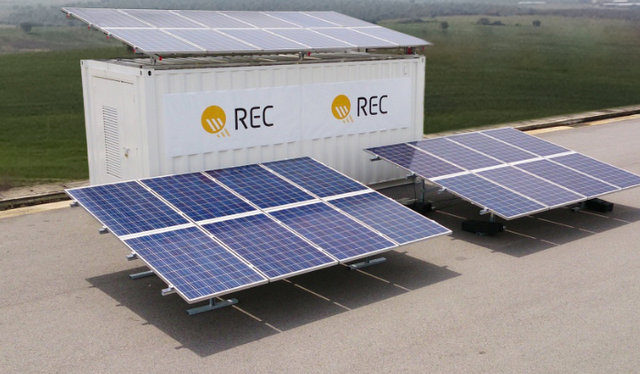 PERC solar cells have the potential to deliver significantly higher levels of energy efficiency and production compared to standard solar cells. A critical step in the PERC solar cell manufacturing process is laser contact opening (LCO), which involves using a laser to create tiny pockets in the passivation film layer that is applied to the rear surface of the silicon wafer in order to allow more light to be absorbed by the solar cell.
RELATED: PERC Up: Boviet Solar tells us how it will provide high efficiency modules at a low cost 
3D-Micromac maximizes yield
3D-Micromac addresses this critical step with its microCELL OTF laser system, an industry-proven, high-productivity and low cost-of-ownership solution for mono- and polycrystalline silicon solar cells. Featuring "on-the-fly" laser processing and superior uptime (up to 97 percent), microCELL OTF enables throughputs of up to 4,000 wafers per hour with no laser damage to underlying silicon lasers. Contactless wafer handling enables processing without surface defects and microcracks, enabling maximum yields.
"We are pleased to add REC Group to our growing list of customers for our microCELL production equipment," stated Tino Petsch, CEO of 3D-Micromac. "PERC solar production is projected to experience tremendous growth over the next several years, and our microCELL OTF laser system continues to gain traction with leading PERC manufacturers as an enabling technology to support their requirements. This order win is a clear example that our strategy of supporting solar cell manufacturers through our extensive process know-how and industry-leading product performance–combined with the recent expansion of our manufacturing capacity in Chemnitz and support infrastructure around the globe–is paying off."