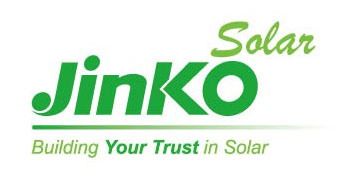 JinkoSolar is both expanding its reach within the U.S. and ready to debut the most powerful commercially available modules on the market. Let's start with the U.S. news: JinkoSolar (U.S.) entered into a three-year agreement to supply 1.43 GW of solar modules to U.S. independent power producer sPower. To date, JinkoSolar has supplied over 800 MW for sPower's solar PV projects. The new agreement is structured so as to help Jinko expand its manufacturing capacity in the U.S. and Asia.
"We have had a strong track record of success with JinkoSolar's high-quality and reliable modules, which is why we have signed another deal," says Ryan Creamer, CEO of sPower. "JinkoSolar's technology roadmap and cost leadership are also strong enablers for our future projects, and we look forward to maintaining our strong partnership."
"We are very pleased to work with sPower," adds Gener Miao, JinkoSolar's vice president of sales and marketing. "We value the opportunity to grow our business with a visionary like sPower. JinkoSolar has been investing heavily in advanced solar technologies, and these efforts have yielded major benefits."
RELATED: Report: When given the choice, homeowners are going with premium modules
Meet the Cheetah
Across the Pacific, JinkoSolar Holding Co. showcased six of its blockbuster products including the unveiling for the first time of its all-new 410 W Cheetah Series and a new bifacial module at SNEC 2018.
JinkoSolar 72-cell Cheetah module's 410 Wp performance is over 30 Wp higher than that of comparable products in the market with a range topping conversion efficiency of 20.38 percent, making it the ideal solution for tender-based large scale PV projects and projects with ultra-high technical requirements.
All JinkoSolar Cheetah series modules are produced in the company's next-generation P5 super manufacturing facility and represent the most cutting-edge technology in solar module manufacturing. Utilizing an all latest wafer and cell designs, the Cheetah hits new benchmarks in terms of performance output, limited degradation, shade tolerance, and durability.
JinkoSolar is the only tier 1 module manufacturer to offer both N-type and P-type bifacial modules. The JinkoSolar 380 W 72-cell monocrystalline bifacial module has expanded the application boundaries of PV module installation. Traditionally, modules were largely installed in a horizontally flat or near flat manner. However, bifacial modules have opened the possibilities of installing modules in a vertical manner, drastically lowering the amount of space needed in PV projects. The ability of the bifacial modules to generate power on both sides has increased their practicality, creating new PV applications such as on highway fencing, greenhouses, sunrooms, and other building integrated photovoltaics (BIPV).
Depending on the type of tracker used, module installation angles, and the installation environment, one can expect an additional 5-25 percent power generation from bifacial modules relative to that of monofacial modules. The JinkoSolar 385W N-type bifacial module shares the same performance attributes of the P-type bifacial module and has the additional advantage of having lower degradation.