Solar energy is superior to other generating resources not just because of what it provides but because of what it can save. Deployed in the right situation, energy costs go down, CO2 emissions are removed from the atmosphere and maybe a few other nonrenewable resources get to stay put under our feet. Our 2017 Project of the Year adds one more saving to the list: lives.
That isn't hyperbole either. The Roadrunner Food Bank in Albuquerque, N.M., is a nonprofit feeding about 70,000 people a week. Any money it has is directly turned into meals for the hungry. Unlike the intangible CO2 saving stats often cited for solar projects, the solar + storage system installed by Affordable Solar and Sharp is having a direct impact on the community.
"Between the expanded array and the storage, we're putting 150 units of demand aside every month. It's saving us a bunch of money, and every dollar we save equals five meals," says Teresa Johansen, COO of Roadrunner. "That efficiency allows us to actually feed more of New Mexico."
Previously, the food bank payed on average $180,000 a year in utility bills with an estimated 30 percent of that going toward demand charges. The solar + storage system is expected to save the food bank approximately $30,000/year in utility charges and $1.2 million over its lifetime. Times that by five. That's how many more meals Roadrunner can provide that it could not previously.
Not that we need to say more to make its case for Project of the Year, but everything that led to the development of this project was needed to make it possible.
Developer: Affordable Solar • Contractor: Affordable Solar • Modules: Q-Cells and Hyundai • Inverters: Solectria (PV) and Ideal Power (ESS) • Mounting: Unirac  • Storage: Sharp SmartStorage
The Donation
Our story starts about seven years ago, when Affordable Solar donated a small 5.7-kW array to Roadrunner to provide a small benefit to the food bank and then maybe build that relationship down the road. Johansen planned to pursue a larger array when they replaced the roof, which would be a $900,000 expense.
"We didn't have any of that funding when we started," Johansen says. Eventually Roadrunner received a grant to cover about half of the re-roofing costs, so they did that and called up Affordable to install solar panels on that half. The local NBC affiliate, KOB TV, stopped by when it was completed to showcase the project, and Johansen was asked what she was going to do after this. "I didn't even know the camera was still on but I said 'Well, if someone would give me another $300,000 I'd do the other half of the roof.' And then that's what happened!"
Yes: Someone saw that news spot, someone who had never donated to the food bank before and wrote a check for $300,000.
"Then I called Affordable and said 'Can we expand the array to the other half of the roof?'" Johansen laughs. "PNM, our electric company, was like 'you just did this; what do you mean you are putting another application in?' That was quite a process to get that going."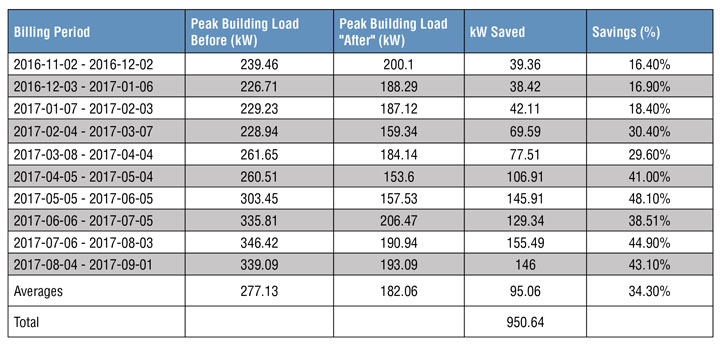 The Test Case
With this new 366-kW PV system going in, Kevin Bassalleck, president of Affordable Solar, decided Roadrunner was the perfect project to test a solar + storage system, and he made the decision to fund and own the storage piece of the system, basically as a testing ground.
"We recognize it's an exciting trend to couple solar with storage, but it's a different sport altogether from a project development and sales cycle perspective," Bassalleck says. "Everything is more complicated, so for us to do that effectively, we felt like we needed a case study. We wanted to deploy a modest-sized energy storage system and own the asset ourselves and learn lessons along the way in terms of how we interface with the customer effectively, how we do analysis correctly, what we learn about the technical solution deployed and then what it means from a performance and savings standpoint. This has helped us fine tune our approach on future projects, validate some of the assumptions we make and build our presentations for future customers."
Roadrunner was the perfect test case not just because of the long-time relationship but because of the underlying demand charges in their service territory and Roadrunner's predictable peak demand profile.
"The load profile of this site was typical of a warehouse facility. It had enough demand peaks on top of the base energy load that we knew installing a SmartStorage system was going to be able to reduce some of the peak requests," notes Matt Mapes, director of sales for Sharp's Energy Systems and Services Group. "In a location like Albuquerque, where you have a lot of sun in the middle of the day, we knew solar was going to take a chunk out of the base load, but they had no way of guaranteeing that they'd be able to reduce the demand peaks."
What has Bassalleck learned from this little experiment of his?
"Solar on its own does little to nothing to consistently and reliably mitigate demand charges for a customer and to do it reliably and predictably, you need intelligent energy storage systems to couple with it, and then you have the foundation of what you need for a viable project," Bassalleck says.
Also: "We've learned these things work."
The Results
The value proposition of Sharp's energy storage system is a combination of its expertise in sizing a system to pair with PV to dramatically reduce peak demand charges paired with a 10-year performance guarantee that reduces the risk of the customer taking a chance on this emerging technology.
"While the PV system concentrates on the energy side [kWh], SmartStorage is focused on the power [kW]," Mapes says. "Because they have to work hand in hand, the system sizing is very important, so we use Sharp's proprietary analytics to ensure the system is sized correctly."
Seeing the performance since the start of the year has made Johansen a believer.
"Before, we'd get a late afternoon thunderstorm and it could blow it. All it takes is one day. This guarantees we get our demand savings. We are peaky because we have things like a large freezer unit that goes into defrost and then all of the fans ask for heat and it drives up our peak. And it's a pretty predictable peak, so we could look at that and size the batteries to make sure you could knock it off. It's amazing. A cloud goes over, our demand goes up and the batteries deploy. "
And more food gets delivered. A winning formula, for sure.
Chris Crowell is the managing editor of Solar Builder.
Listen to more in-depth conversations on Solar Builder's YouTube channel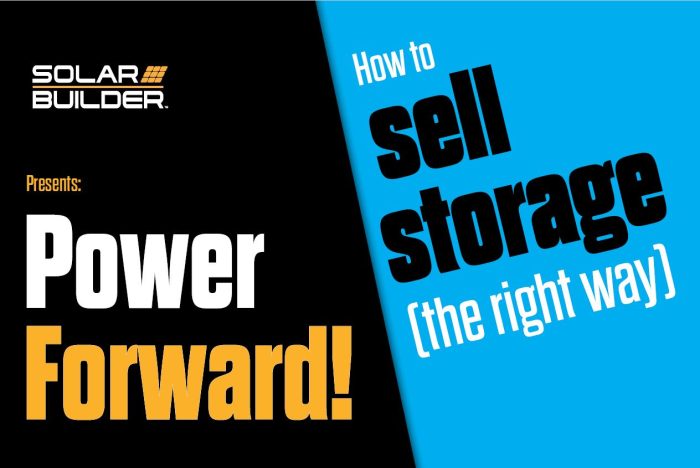 Our most popular series include:

Power Forward! | A collaboration with BayWa r.e. to discuss higher level industry topics.
The Buzz | Where we give our 2 cents per kWh on the residential solar market.
The Pitch | Discussions with solar manufacturers about their new technology and ideas.
Tags:
2017 Project of the Year
,
November December 2017 Print Issue
,
Roadrunner Food Bank