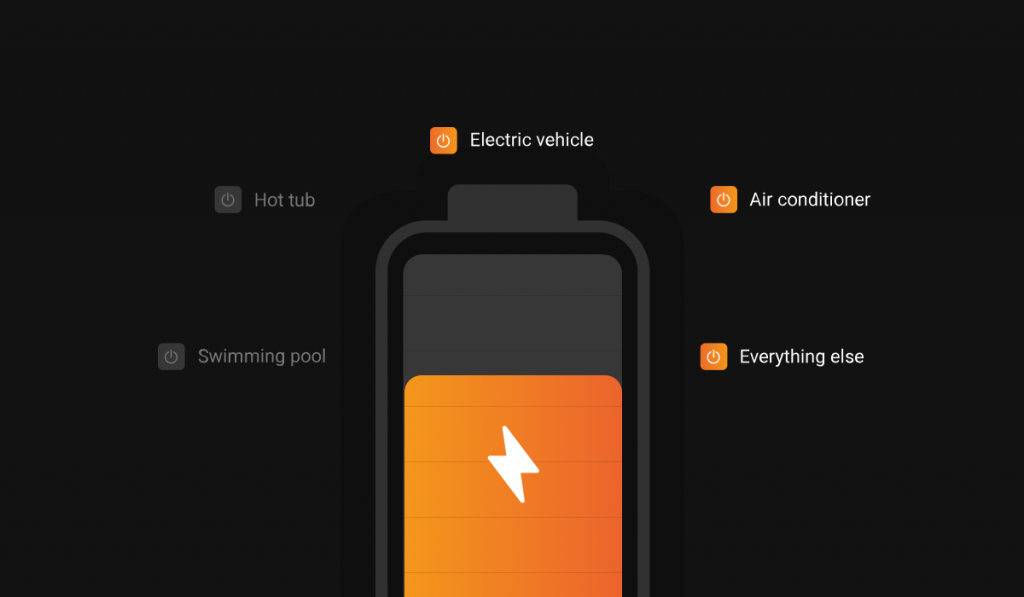 Enphase is rolling out a new Load Control function that homeowners can manage via the Enphase app. Here, homeowners can decide what gets powered in the case of a grid outage. For installers, this removes the need for the dreaded critical loads panel during a home solar + storage installation and can prevent oversizing the system's battery capacity just to prep for extended outages. These aren't new concepts, but they are certainly new for Enphase, and this signals just how sophisticated the home energy management space is becoming.  
How it works. In the simplest mode, it drops certain loads when the power goes out — your least essential like a hot tub, saving more stored energy for critical loads such as medical devices, refrigeration, cooking, and air conditioning. When grid power comes back, power to the dropped device is automatically restored.
In Battery Mode, homeowners can prioritize loads based on state of charge. "For example, a homeowner could keep the air conditioner running until the battery is at 30 percent, and then drop it to prioritize backup for more critical functions," the company notes on its blog.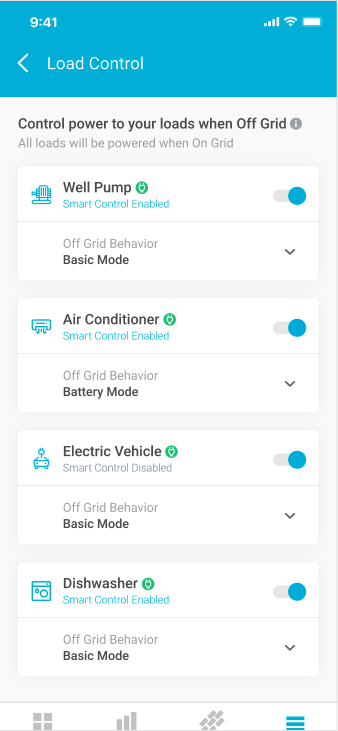 Overriding any of these settings in the moment is also simple, as loads can be toggled on and off if needed in the moment (like, if an EV wasn't originally prioritized, but is in need of a charge at the moment).  
Enphase is currently offering customers a deal to upgrade their systems to include battery storage through a loan. Homeowners can buy a 10 kWh battery and a 5-year warranty extension for up to 15 years of limited warranty coverage. Qualified applicants can pay zero interest with no payments for a year or select a 15-year financing option with payments as low as $70 a month.
Tags:
Enphase
,
home backup
,
load control