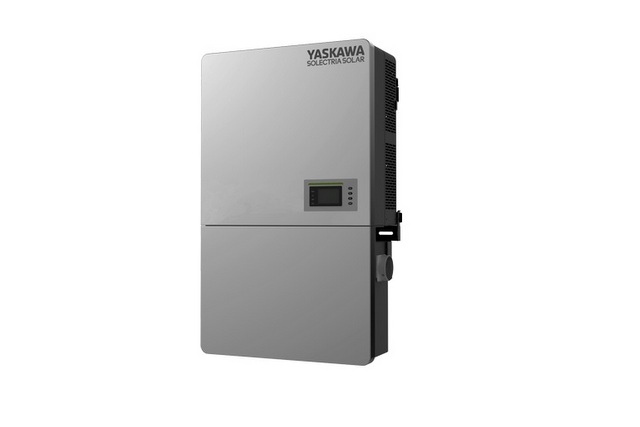 Yaskawa Solectria Solar (YSS) announced its partnership with Tigo, the leading manufacturer of Module-Level Power Electronics (MLPE). Together YSS and Tigo are providing a simple, safe solution for roof-mounted PV systems to ensure the safety of firefighters and first responders, and guarantee system owners of full compliance with the National Electrical Code (NEC) module-level rapid shutdown requirements.
Yaskawa Solectria Solar has achieved compatibility of its PVI 50/60TL line with the entire TS4 portfolio of devices from Tigo. This includes the TS4-F (Fire Safety), Tigo's new fire-safety model, which is the simplest and most cost efficient method to achieve compliance with NEC 2017 requirements for module-level rapid shut down. Our system solution utilizes powerline communication and meets the latest SunSpec Alliance protocol.
In addition, the PVI 50/60TL is compatible with the rest of the Tigo family of devices –TS4-D (Diodes), TS4-M (Monitoring), TS4-S (Safety), TS4-O (Optimization), TS4-L (Long Strings), allowing module-level optimization or string stretching. The YSS / Tigo partnership provides flexibility for our customers, for example, allowing a PV array to use a combination of optimizers on portions that see shade and the lower-cost for those in perfect sun.
At this time YSS has achieved compatibility with the Tigo TS4 family with five of our commercial string inverters: PVI 23TL, PVI 28TL, PVI 36TL, PVI 50TL and PVI 60TL. Next in line and currently under test is our all-new SOLECTRIA XGI 1000 — BAA compliant and Made in the U.S.A. with global components. Expect an updated announcement later this summer.