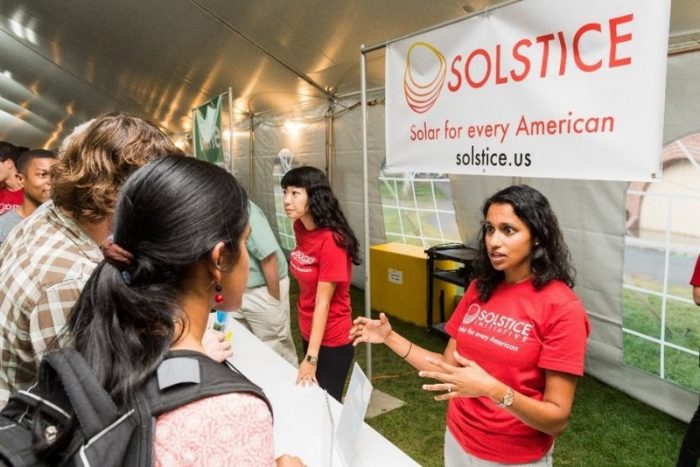 Although the solar industry continues to be a male-dominated field, change is under way. Studies have shown that companies with higher gender diversity outperform those with more uniform staff composition. Women bring fresh perspectives, identifying different challenges and presenting different solutions
Two strong female leaders are helping to forge women's career paths in the clean energy space, in part by demonstrating what they can bring to the table. Steph Speirs is the chief executive officer and cofounder of Solstice, a software and customer management company that connects households and community organizations to community solar. Meghan Nutting is the executive vice president of government and regulatory affairs at Sunnova Energy Corporation, a leading U.S. solar and storage services provider.
Both women are tackling significant obstacles to widespread solar adoption, particularly among the disadvantaged. Speirs and Nutting were recently honored with awards from the U.S. Clean Energy Education and Empowerment (U.S. C3E) Initiative, which aims to close the gender gap and increase the participation, leadership, and success of women in clean energy fields.
Do you know a mid-career woman who is a rising leader in the clean energy sector? Nominations for the 2022 U.S. C3E Awards are open through March 10, 2022. These annual awards recognize mid-career women who have demonstrated outstanding leadership and accomplishments in clean energy. Each winner receives an $8,000 award and national recognition. Winners will be announced at the C3E Women in Clean Energy Symposium in the fall of 2022.
---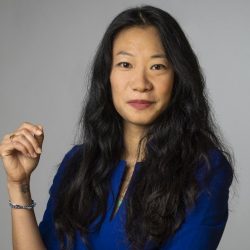 Steph Speirs | Speirs was motivated by a long history, both at home and abroad, of witnessing the challenges faced by those who live without means. She was particularly struck by the energy poverty experienced by low-income families in the Middle East and South Asia. Her work abroad made her realize that many U.S. citizens have even fewer clean energy options than residents of developing nations. In response, she and her cofounders launched Solstice, finding ways to provide clean energy access to ordinary Americans. Her work focuses on U.S. communities that are among the hardest hit by air pollution, climate change, and energy costs, helping residents gain access to the health and economic benefits of solar energy.
Community Solar and EnergyScore
"At Solstice, we work to make solar more inclusive and accessible to Americans in low- to moderate-income communities and communities of color," says Speirs. "They often breathe polluted air, suffer from high levels of asthma, and pay a higher share of their income for energy—yet they're often locked out of the lower energy rates provided through solar."
Solstice's mission is to make solar easy and affordable. The company connects households and businesses to shared solar farms, circumventing structural and other housing logistics. Customers do not have to put any equipment on their residences. Also, community solar is a subscription model, so no money is paid upfront. Customers receive guaranteed discounts on their electricity bills for supporting the local clean energy farm.
Solstice has also addressed the significant barriers to entry posed by the credit threshold. Getting solar access in the United States requires a FICO score of at least 680, which discriminates against households that cannot take on multiple lines of credit, despite their being reliable utility customers.
"FICO was designed in 1956," says Speirs. "It is not based on your utility payment history or your cellphone history or your rental history. It's based largely on things like mortgages and credit cards. Half of our citizens do not have high enough FICO scores to get solar, so we're automatically denying the benefits of clean energy to half the country."
With funding from the U.S. Department of Energy, Solstice worked to develop alternative metrics that are formulated for the clean energy industry, ultimately creating EnergyScore. This new underwriting standard uses payment behavior data to screen potential customers—and provides a more accurate way to predict who will pay the utility bills on time, while including more low-income customers that would have been eliminated by FICO.
"The people who are denied access to solar because of low FICO scores are usually the same people who are disproportionately affected by climate change," Speirs continues. "Basing these decisions on FICO is effectively clean energy redlining.
"In addition, solar projects are launched in response to customer demand, so generating more demand is critical. Because of the way the financing works, you have to find the customers before the projects are funded. So, if we are successful in expanding access to solar, more clean energy systems get built—and as more systems are built, we also become more successful in mitigating global warming."
A New Corporate Vision
"A lot of people think what we're doing is kind of crazy," says Speirs. "Low-income inclusion? That's not a business; that's a charity mission.
"But Solstice is out to prove that you can build a viable business—one that is financially successful—making increased access for excluded customers. And when we live in a world where 100 companies account for 70% of global carbon emissions, corporations need to go down this path and be more inclusive."
---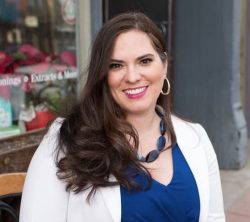 Meghan Nutting | Meghan Nutting works with industry leaders, nonprofits, state and federal policymakers, and regulators to craft and implement policies that provide a stable business environment for solar electricity generation. She finds common ground among these disparate stakeholders to move key legislation forward. By working toward policies that can further Sunnova's mission, Nutting also has an impact on the broader renewable energy industry.
Nutting focuses on collaborative approaches that benefit communities, looking to create concentric circles of shared resources rather than top-down systems that are less conducive to the widescale adoption needed to mitigate climate change.
"The clean energy industry is crucial to humanity," says Nutting. "It can't be successful if it depends on only half the population and their skills. We need to pull from across the gender spectrum, and we need diverse voices from across this country and from other countries."
Energy and Industry Resilience
Nutting works on legislative and regulatory policies that affect Sunnova, as well as the broader renewable energy industry. "Policies were originally focused on solar and storage installed in residences," says Nutting, "but they're increasingly related to microgrids and grid services and virtual power plants and aggregated sales of rooftop solar energy at forward capacity markets. The industry is getting more and more complicated, but that's what's exciting: none of this has ever been done before. We need to think creatively about how to how to provide energy more broadly and how to make that energy provision cleaner."
Of her many accomplishments, Nutting points to her work in Puerto Rico as a source of pride. After Hurricanes Irma and Maria hit the island in 2017, she helped secure an executive order from the governor that eliminated the year-long solar interconnection timelines and cut red tape for energy storage (battery) installations. Since then, Sunnova has installed more than 10,000 storage systems, paired with solar, to ensure those Puerto Rican homeowners never again have to deal with a power outage.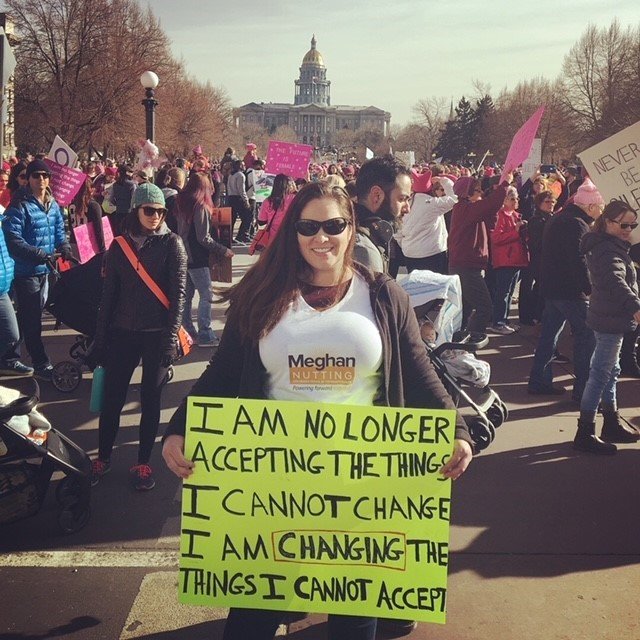 "The work there is critical," says Meghan. "After Hurricane Maria, people were without electricity for eight months. People were trying to send their kids to school, trying to work, trying to care for their families without air conditioning or a means of cooking. Once the area had recovered from the hurricanes, we began requiring that our solar customers in Puerto Rico have batteries because the power goes down so often. It's personal—I feel passionate about deploying batteries there.
"And it was crucial that we be able to keep working during the pandemic and offering that resilience to people, especially as hurricane season approached last year."
Although COVID-19 hit the solar industry hard, Nutting recognized the importance of continuing Sunnova's work during the outbreak (e.g., ensuring hospitals could continue their services). She also wanted to do what she could to prevent massive layoffs at her company and throughout the industry. Nutting sought to ensure solar installers were classified as essential workers so that they could continue to work—in safe conditions. Sunnova quickly developed and implemented safety protocols. Then Nutting began approaching various states about worker safety during the pandemic. Connecticut was the first to publish solar worker safety requirements—taken directly from the Sunnova-provided list. The Connecticut protocols were seen as "best practices" and were adopted in other states.
Concurrently, Nutting advocated at the federal level to designate solar "boots on the ground" as essential workers at both the residential and utility scales. She ultimately succeeded, saving livelihoods and ensuring continued solar deployment, despite the economic shutdown.
Elevating Women in Clean Energy
Speirs and Nutting are two of the women recognized through the 2021 U.S. C3E Awards. The 2021 award winners are leaders who are having an impact across clean energy fields: creating breakthroughs in science and technology, forging pathways to shape demand, increasing energy access in underserved communities, building and expanding markets, and preparing the workforce for today and tomorrow. The U.S. C3E Initiative is led by the U.S. Department of Energy, in collaboration with the Texas A&M Energy Institute, MIT Energy Initiative, and Stanford University's Precourt Institute for Energy.
This fantastic article was provided by the U.S. Clean Energy Education & Empowerment (U.S. C3E) Initiative.
Listen to more in-depth conversations on Solar Builder's YouTube channel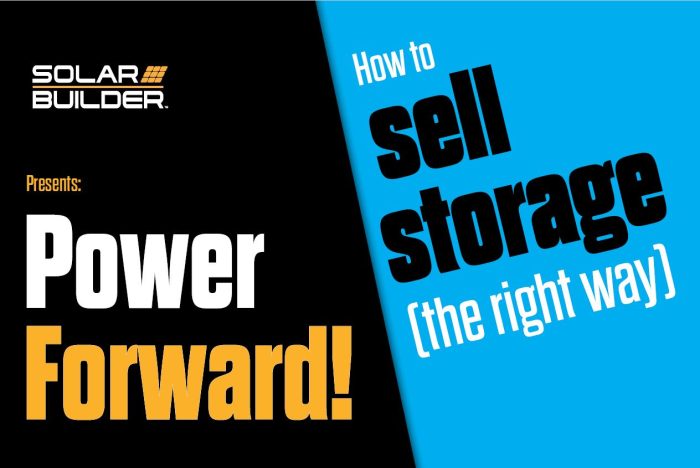 Our most popular series include:

Power Forward! | A collaboration with BayWa r.e. to discuss higher level industry topics.
The Buzz | Where we give our 2 cents per kWh on the residential solar market.
The Pitch | Discussions with solar manufacturers about their new technology and ideas.