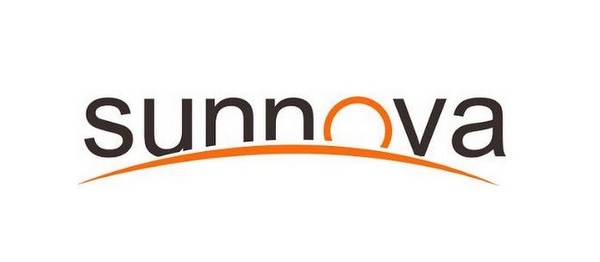 Sunnova Energy Corp., a leading residential solar service provider in the U.S., is bucking the recent trend of troubling solar industry news and raised aggregate capital of nearly $1 billion in the past three months after closing a $140 million round of debt funding with CIT Group and other investors this past week.
The amount raised in such a short amount of time, all while increasing customers' and investors' faith in the business, is further proof that Sunnova's innovative approach is driving solar industry leadership and powering the company's record-setting growth in distributed generation. It is also a strong sign that the U.S. solar industry, with Sunnova's leadership, is more competitive than ever with utility-scale power.
Prior to securing this latest $140 million debt funding from CIT and others, Sunnova secured an $80 million tax equity deal on March 14, a $255 million private securitization offering and a $360 million warehouse credit facility deal on April 24 and an $80 million private notes offering on April 25. To date, Sunnova has raised more than $2 billion since 2012.
The funds raised will support Sunnova's growth and compelling free-market vision to continue offering homeowners more affordable energy options. Sunnova's recent progress includes:
• Launching PowerStack, Sunnova's new affordable solar+storage residential service
• Expanding its solar ownership finance product to additional states
• Offering more solar options in additional markets such as Texas
"Sunnova is an established player in renewables and has been steadily increasing its market share over the years," said Mike Lorusso, managing director of CIT's Energy Finance group. "Their agile business model and demonstrable success delivering low-cost clean power created an ideal opportunity to add an energy leader to our investment portfolio."
Sungage, Sunnova add Seraphim Solar USA modules to approved product lists
"Our free market approach to solar and strong customer growth are evidenced by Sunnova's ability to continue raising funds and growing our customer base. Today's announcement should send a clear message: The future of solar is now and that momentum for change is propelling us forward," said Sunnova CEO William J. (John) Berger. "Customers are beginning to realize they have a choice. That choice is not only cleaner but more affordable."
"Sunnova is ready to work with any utility or policymaker to ensure solar and non-solar customers are treated fairly and brought into the next century of power generation in America," Berger added.
"We started Sunnova with the promise of being a different kind of power company," said Jordan Kozar, Sunnova's CFO. "Our business model is predicated on offering consumers a choice in a market that has offered limited choices for nearly a century. That choice needs to be affordable and sustainable – two criteria we meet through our innovative and disciplined approach."