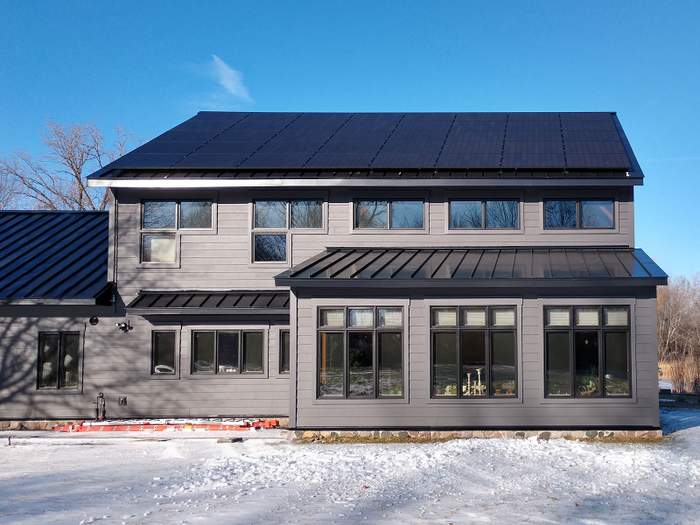 Solaria Corporation, a global provider of advanced solar energy products, announced new, higher-power versions of its already powerful solar panels. SolariaPowerXT 370Wp, PowerXT 365Wp-AC, and PowerXT 440Wp panels for residential and commercial applications, combine top notch power and efficiency with unparalleled aesthetics.
The new PowerXT panels are now available through leading solar distributors in the U.S. and worldwide. Solaria will be exhibiting these high-efficiency solar panels at Solar Power International at the Salt Palace Convention Center in Salt Lake City, Utah, September 23-26, 2019 (Booth #4960).
With greater than 20% efficiency, sleek Pure Black design with no visible circuitry, and proven reliability backed by a 25-year warranty, PowerXT panels combine superior performance and compelling economics. Whether maximizing output from a roof layout, enhancing curb appeal, or reducing project payback periods, Solaria PowerXT panels have become the choice of discerning installers and property owners.
"Solaria's goal has always been to develop a 'no-compromise' solar panel that offers higher performance, better aesthetics, greater reliability, and superior economics," said Suvi Sharma, CEO at Solaria Corporation. "With our new 370-watt R panels, 365-watt-AC panels and 440-watt C panels, we're making that vision a reality. I'm proud of our team for using their decades of experience to develop the finest solar panels available on the market today."
"Our collaboration with Solaria to develop Enphase Energized AC Modules demonstrates that our long-standing customer relationships backed by high quality and service yield outstanding results," said Dave Ranhoff, chief commercial officer at Enphase Energy. "Enphase's focus on superior customer service enables us to offer homeowners innovative solar solutions fueled by superior value and performance."
Eric Miller, president of Pac Solar Corporation, stated "Pac Solar customers demand the best, and this means we only offer them the best: Solaria. You just can't beat Solaria PowerXT's performance, warranty and aesthetics; they're unmatched in the industry."
Tags:
Solaria