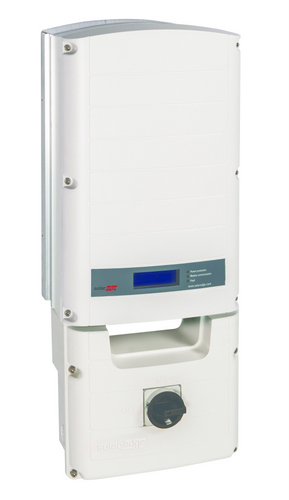 SolarEdge is extending its commercial offering with the launch of SE14.4K and SE33.3K three-phase inverters. These inverters are meant to minimize the number of required inverters and to improve system ROI. All inverters have integrated safety, monitoring, and communication features.
Designed to operate with SolarEdge commercial power optimizers, the P600 and P700, the inverters can allow up to 2.5 times longer strings compared to traditional inverters. The SE14.4KUS inverter supports the 120/208V WYE and 208V Delta grids, and the SE33.3KUS inverter supports the 277/480V WYE grid.
The new inverters come with an integrated DC Safety Switch that offers support for 3 fused DC string inputs (plus & minus). Like all SolarEdge inverters, the new inverters have a standard 12-year warranty, extendable to 20 or 25 years. The new inverters will begin shipping in August 2015.