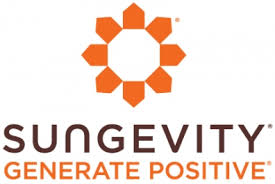 Here's a partnership that could streamline solar sales and installs in certain areas: Sungevity, Inc., a technology company with a platform for the sale and installation of solar energy systems to residential and commercial customers, is teaming with Just Energy Group Inc. and its energy management solutions to accelerate solar adoption in several of the leading U.S. solar markets.
Cool … where?
Commencing in January 2017, Just Energy will leverage Sungevity's platform to sell Sungevity Energy Systems to customers in California, Massachusetts, New Jersey and New York, four of the top ten solar markets in the nation according to the Solar Energy Industry Association (SEIA).
Just Energy services nearly two million customers in North America and the UK with energy solutions, including green energy product options and energy efficient programs that empower customers to support a cleaner environment. Sungevity directly services solar customers across the U.S. and Europe, and also leverages its platform with a broad range of strategic partners to rapidly scale its business.
RELATED: Four steps for converting more solar sales 
What the companies are saying
"As a proven leader in energy management solutions, we were looking for the best partner to scale our solar offering," said Deb Merril, President and Co-CEO at Just Energy. "Given their platform and approach to customer service, we recognized Sungevity to be the right choice. Just Energy solar customers will immediately benefit from Sungevity's post-sale management and installation capabilities."
"At Sungevity, we are focused on strategic growth through our partner eco-system, and our partnership with Just Energy, one of the leading energy management companies, is a natural fit," said Andrew Birch, Sungevity's Co-Founder and Chief Executive Officer. "Just Energy's ability to deliver proven value to homeowners for twenty years and our best-in-class platform will enable Just Energy to more efficiently scale their solar footprint and offer customers the very best solar experience."
Tags:
marketing
,
sales
,
software
,
Sungevity