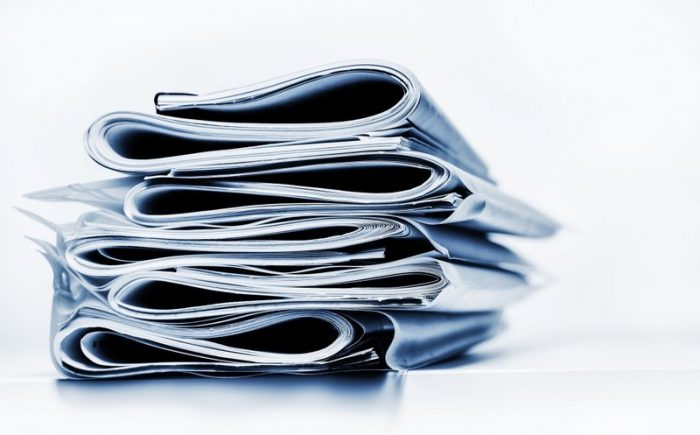 By now, you know the story: Auxin Solar, a little-known producer of solar PV modules based in the United States, petitioned the Department of Commerce to investigate solar cell production in four Southeast Asia countries — Cambodia, Malaysia, Thailand and Vietnam. Their claim is that Chinese-based solar companies have circumvented anti-dumping duties that the U.S. government has in place on solar modules and cells produced in China via these facilities in Southeast Asia. The Department of Commerce decided to investigate based on that petition.
Sales and marketing month sponsor
Get Aurora AI & Get Back to Summer
Let Aurora AI do the heavy lifting for you so you can get out of the office and into the pool. See how Aurora can speed up your sales & design with one-click design magic. Learn more here
The preliminary results of Commerce's investigation likely will not be known until August 29, though the solar industry is pushing for a swift decision (which is possible). Just by initiating the case, though, as much as 17.5 GW of planned U.S. solar installations in 2022 was put in doubt according to Rystad Energy. The reasons being:
Imports from the named countries accounted for 85 percent of all solar panel capacity brought into the United States in 2021, totaling 21.8 GWac. In January and February of 2022, their total share of imports was 99 percent.
Any duties potentially assessed in the outcome of the case could be retroactive to the date of initiation (March 25) or possibly as far back as November 2021. UPDATE: this is no longer the case after President Biden created a 24-month safe harbor. Keep reading.
In our Q2 edition, we assess the questions central to the case, the questions not central to the case and understand potential outcomes in terms of duty rates and future cases. Here is part of that feature. Btw: Be sure you're a Solar Builder subscriber. It is free and always includes our best features and expert insight.
Can the Biden Administration just end this?
Naturally, most of the U.S. solar industry is unhappy with this entire situation.
"If the Biden Administration is serious about expanding clean energy to fight climate change, they must reject the reckless tariff petition," said George Hershman, CEO of SOLV Energy, the nation's largest utility-scale solar installer, as one example of many similar statements. "The threat of tariffs has effectively frozen solar deployment and eliminated the good paying jobs we need to deliver the President's climate agenda."
These calls for a swift end to the case only intensified after we learned that Auxin's petition was partially based on misinterpreted data.
Word is the Biden Administration is also not pleased with this situation either. Unfortunately, the Administration technically has no role in this — it isn't policy; it is a legal question for the Department of Commerce to answer.
UPDATE: But apparently president Biden can waive any tariffs from this region for a 24-month period, which he just did over the weekend, wielding Section 318(a) of the Tariff Act of 1930 to create a safe harbor. Commerce's investigation will still continue, and its ruling could still result in new duties, but this move by Biden provides some certainty, helps the industry get back to work and removes the fears about retroactive duties.
In addition, Biden will be invoking the Defense Production Act to drive U.S. manufacturing of solar technology with the support of loans and grants.
"We applaud President Biden's thoughtful approach to addressing the current crisis of the paralyzed solar supply chain," stated Abigail Ross Hopper. "The president is providing improved business certainty today while harnessing the power of the Defense Production Act for tomorrow. Today's actions protect existing solar jobs, will lead to increased employment in the solar industry and foster a robust solar manufacturing base here at home.
Was it surprising that Commerce initiated the petition?
"I know many people in the solar industry say 'it's Auxin, they are little, don't pay attention,' but I was not in that camp," says Mark Herlach, a partner with law firm Eversheds Sutherland. He has been working on anti-dumping and countervailing duties cases since the late '70s. Reading the document, he expected Commerce to initiate. "Auxin raised cognizable questions. I thought Commerce was provided enough information that it would be tough to reject Auxin's petition."
To be clear, that has nothing to do with whether or not this constitutes circumvention.
"That's a different question than 'do you initiate?'" Herlach clarifies. "We are talking about a fundamentally protectionist law. If you're the Secretary of Commerce, can you really say, 'I won't look into this because you're just a smaller company?' I didn't think that was a realistic expectation."
That's what the investigation is for.
What is Commerce looking for?
Anti-dumping tariffs put in place by the U.S. government are assigned based on the origin of the items. So, let's suppose Country ABC makes a product using components imported from Countries X, Y and Z. If that facility in Country ABC substantially transforms those X, Y and Z components into a new product, the law says it is a product of Country ABC.
In this investigation, Commerce will be (should be) answering just this question: Is there "substantial transformation" happening at these facilities, resulting in a product that originates from this country? Substantial transformation is a legal term, and it is a fact-based assessment, but "these questions are also tough to answer," Herlach says. "If you're the manufacturers, you need to demonstrate how significant what you are doing is."
Commerce should be assessing whether the creation of a solar cell constitutes substantial transformation.
How 'substantial' is a solar PV cell?
"The processes of manufacturing the cell and the module are material and substantial and create the ultimate value to the buyer," explains Paul Wormser, VP of Clean Energy Associates (CEA), a quality assurance and supply chain management services firm. "The wafer is nothing until the cell is made." Click here for the full answer on this one.
What if the facilities were built by companies headquartered in China?
If you hear someone assuredly claim that "this is circumvention because Chinese companies set up these operations after anti-dumping duties went into effect," well, that doesn't (or shouldn't) have anything to do with this investigation.
"The concept here is someone is circumventing an existing anti-dumping duty order by doing a minor amount of work in a third country and alleging it is the product of a third country," Herlach says. "This inquiry, on its face, does not ask Commerce to inquire about the source of the funds. That would be a counter-vailing duty issue. That's a separate type of investigation."
How high could new anti-dumping duties be?
The short answer is 238.95 percent. That is the current China-wide/non-listed anti-dumping rate, and it is what the solar industry fears most. The Department of Commerce has tried to say that this is an unlikely outcome in the event they find circumvention, but that claim doesn't hold up to the current facts of the situation. Click here for the full answer on this one.
What happens after a decision?
Commerce is subject to judicial review, but Commerce has a fair amount of flexibility to "reach a reasonable conclusion." As long as they are procedurally adept, the courts will give fair amount of leeway. This can also make the outcome a bit unpredictable.
If Commerce doesn't find circumvention, it's technically true that someone could appeal to the Court of International Trade, but absent extraordinary evidence of bias, that's unlikely to be successful because of the deference Commerce is afforded in these matters.
If Commerce finds circumvention, the economics might make more sense for the solar industry to band together and appeal, but that will take a lot more time and keep this specter of uncertainty hanging over everything — and the uncertainty is truly what is wreaking havoc at the moment.
Would the certainty of harsh duties be better than duking it out in appeals? Depends on those duties. If Commerce assesses duties on solar cells produced using China-supplied wafers in these four countries that are in the single-digits to low teens, some projects may postpone to find better pricing but many will likely absorb it. If tariffs are high?
"If a supplier is assessed a high tariff, that supplier will have a very hard time finding customers who can absorb high tariffs," Wormser says. Ripple effects go well beyond that, depending upon the market share in the region. "We'd almost certainly see a shift in where supply directed to the U.S. market originates from."
Solar panel prices are already up, regardless of outcome.
"We see a lot of indecision right now about what's fair, who is going to take the risk and how that will be metered out," Wormser says. "We've seen a dramatic change in contract terms for suppliers. It depends on the company, but we have seen price increases on order of 20 to 30 percent. That does not mean the supplier is taking the risk; that's just the price now."
Chris Crowell is the managing editor of Solar Builder.
Listen to more in-depth conversations on Solar Builder's YouTube channel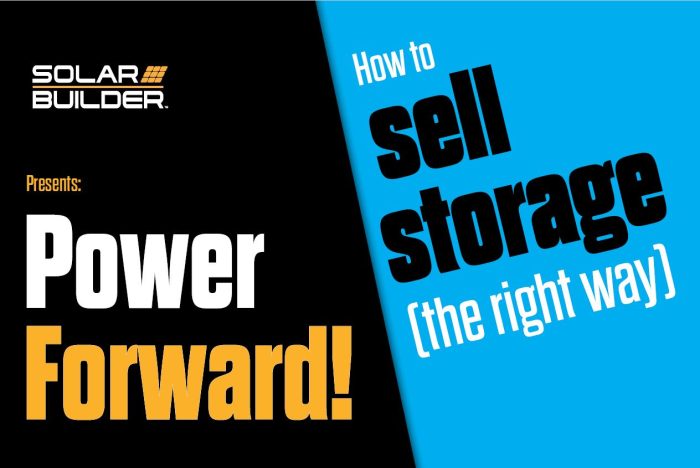 Our most popular series include:

Power Forward! | A collaboration with BayWa r.e. to discuss higher level industry topics.
The Buzz | Where we give our 2 cents per kWh on the residential solar market.
The Pitch | Discussions with solar manufacturers about their new technology and ideas.
Tags:
AD/CVD
,
Clean Energy Associates
,
tariffs