S-Energy Co., South Korea's leading manufacturer of tier-one solar PV products, reached an agreement to provide 74 MW of solar modules to juwi Inc., a Colo.-based project developer and turn-key engineering, procurement and construction (EPC) firm specializing in solar energy plants. The company's modules will be utilized in utility-scale projects in Colorado.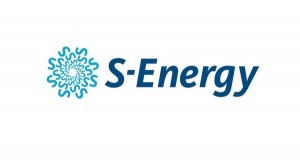 Under the terms of this agreement, S-Energy will deliver the newly-developed SN-series modules manufactured in the company's facility in Daejeon, South Korea. One of the projects is expected to be among the U.S.'s first utility-scale photovoltaic system installations with a maximum system voltage of 1,500 V and is scheduled to break ground in the first quarter of 2016. Along with enhanced technology to eliminate potential-induced degradation (PID), S-Energy has made several additional improvements on the modules' overall performance.
RELATED: How optimizers bridge the gap to 1,500-volt PV systems 
"S-Energy has been continuously working with juwi's affiliates globally, including its parent company in Germany to build a strong foundation based on trust and reliability," said Mr. Sung-Min Hong, the Company's Founder and Chief Executive Officer. Hong also added, "We have had a very mutually successful relationship with juwi in 2015 in both U.S. and European markets, and we will strive to keep the bond strong for many years to come."
Since the decision in December to extend the ITC, the Company has been experiencing a significant increase in the demand for its non-AD/CVD products. S-Energy's strong financials and its reliable experience over the last 20-plus years are some of the many characteristics that help the Company stand out from the crowd, and will continue to focus on its specialty by providing high-quality solar modules to its customers in the U.S.