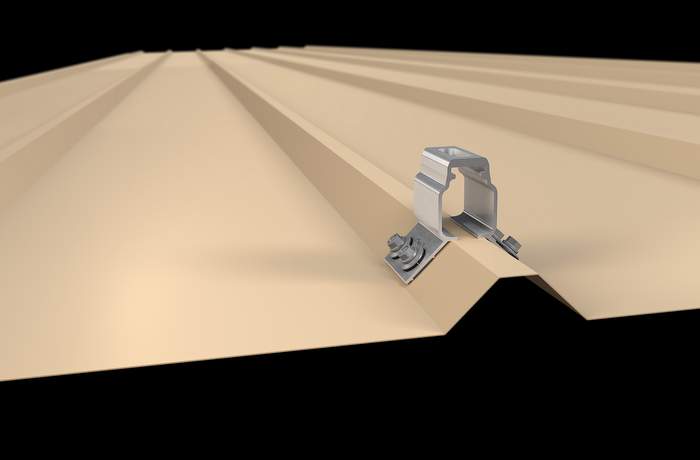 The metal roof attachment experts at S-5! expanded their line of RibBrackets for mounting solar panels, covering a variety of trapezoidal rib metal roofs. The RibBracket V is a sheeting-only solar attachment that can be placed anywhere along the roof's ribs and is designed specifically for Ternium TR 72, TR 101 (R-72 and R-101) and similar roof profiles commonly found in North and Latin America. With flex-to-fit legs, the design of the bracket ensures proper fit and places the fasteners in shear rather than pull-out, providing a substantially stronger attachment.
Dimensions: Its compatible top rib dimension range is .75 inch +/- to 1 inch (19 mm to 25 mm), and its elevated profile provides 4 inches (100 mm) of air space above the rib to maximize air flow under the solar panels and a large channel for wire management.
"RibBracket V provides a secure, dependable and economical solution that is quick and easy to install," says S-5! CEO & Founder Rob Haddock. "Our S-5! Research & Development team spent months in concept and prototyping to come up with another versatile, cost-effective and state-of-the art solar mounting addition to our RibBracket line."
commercial
,
S-5!