POWER ELECTRONICS HAS SUCCESSFULLY COMMISSIONED OVER 55 PARKS ALL OVER THE UNITED KINGDOM'S GEOGRAPHY, TOTALING MORE THAN 600MW IN THE PAST QUARTER.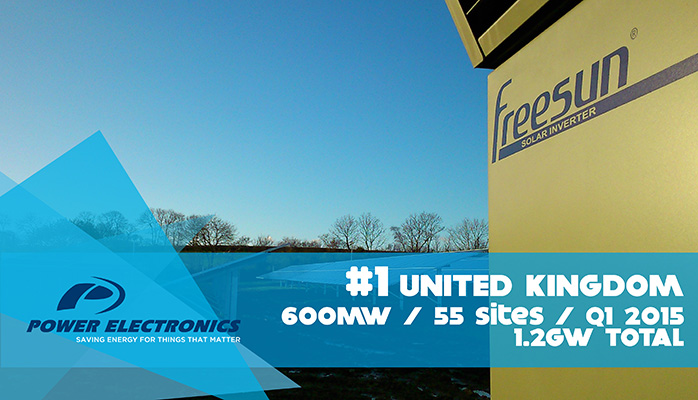 The Solar sector in the UK, thanks to the ROCs scheme established by the British Government has seen now more than three years of successful growth of their renewable energy sector. This past 31st of March was a mark in the calendar when the ROCs scheme were to be brought down from 1.4 to 1.3 with a size limitation of 5MWp per site. Due to this, all companies with solar projects in the UK were making all possible efforts to connect their parks before this deadline.
We break the last year record; in March 2014 we announced the connection of 350MW in less than 2 weeks. Today we are proud to announce that over 600MW has been successfully commissioned in this past quarter in more than 55 different locations over the country. Power Electronics leads the list of solar inverter manufacturers for ground mount PV plants with over 1,2GW installed in the country.
For this tremendous achievement we began months ago to prepare a plan that was to bring over to the UK multi-located engineers and off-grid commissioning sets. This has lead into an unmatched success and the valuable recognition of our clients.
Power Electronics will continue to grow with even more passion, fueled by our client's appreciation after our great efforts in the industry we proudly represent.