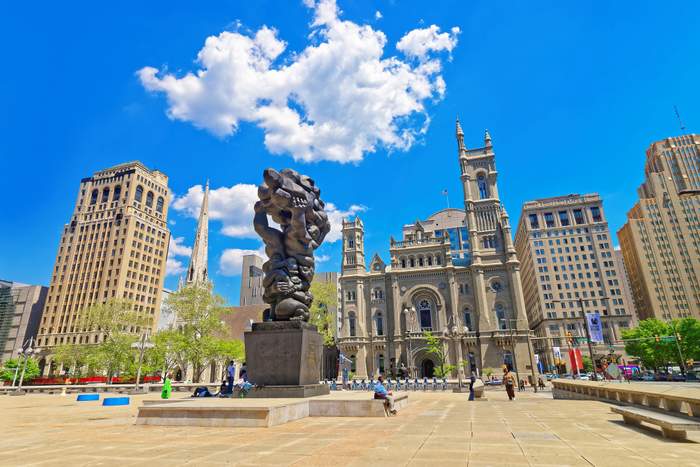 Developer Community Energy Inc. announced the approval of a 70-MW solar Power Purchase Agreement (PPA) in Adams County, Pa, to power government facilities in Philadelphia. The solar farm, named Adams Solar LLC, will produce enough electricity to operate 22 percent of Philadelphia government buildings by 2020. The project is the largest in Pennsylvania by sevenfold, and a significant step toward the city's clean energy goal of sourcing 100 percent of its electricity from renewables by 2030.
Adams Solar LLC will sell 100 percent of its power under a 20-year contract to The Philadelphia Energy Authority, an independent city agency. The project will generate 156,000 megawatt hours (MWh) of energy in the first year of operation, eliminating more than 4 million tons of carbon dioxide emissions over the life of the project.
"The Philadelphia solar commitment demonstrates impressive and much-needed leadership on climate change in Pennsylvania," said Brent Alderfer, Community Energy CEO and co-founder. "As the costs of climate change go up, Philadelphia is showing the way for municipalities to secure reliable, long-term solar power to decarbonize and head off irreversible climate damage."
Don't miss our EPC Issue in January — subscribe to Solar Builder magazine (print or digital) for FREE today
An Economic Opportunity Plan (EOP) will use best efforts to incorporate minority, women and disabled-person owned businesses into the Adams Solar LLC project. Job fairs for sub-contractors and the workforce will be held in both Philadelphia and Adams County. Community Energy's efforts will connect to existing solar training opportunities, such as recent Philadelphia Energy Authority initiatives.
"This project not only helps Philadelphia demonstrate leadership on climate action, but it also makes good economic sense and helps to boost regional job growth in the renewable energy sector," said Mayor Jim Kenney. "We thank Councilwoman Reynolds Brown, the Philadelphia Energy Authority, and Community Energy, Inc. for their partnership in creating this win-win deal for Philadelphians."